If there's one thing that new businesses need when they enter the market place, it is the credibility to attract customers. And there's no better way to do so than with the help of professional toll free numbers from Global Call Forwarding. In this article, we will explore a number of ways that professional toll free numbers build credibility with customers around the world.
Getting Professional Toll Free Numbers
Think about the last time you contacted a high-level organization, like a government organization, non-profit, or multinational corporation. Or, what about a high-volume business, like law firms and large retailers? Chances are that in each case, those entities offered a toll free number to the public to enable communication that would otherwise be pricey – or impossible.
As you may be aware, toll free numbers help accommodate the broadest audience for your business by picking up the charges that would normally be incurred by the caller. Instead, your business foots the bill to enable all callers to reach your business. By offering this service, your business gains an edge over lesser organizations that demand more out of prospective customers. Even subconsciously, customers immediately appreciate a business that makes it problem-free to contact them.
Geographical Agnosticism
One way to build credibility is to have a national presence instead of being tied down to a specific area code. With toll free numbers, your organization's toll free numbers help to create something called "geographical agnosticism." This component enables your business to gain a professional sheen that automatically implies that your organization has the capabilities to handle inbound calls from nearly anywhere.
And because most toll free numbers are national, geographical agnosticism can help obscure where your business is calling from, particularly if it is located in a less-favorable location or one not known to carry the same weight as major cities.
Accommodating International Customers
One particular challenge that comes with offering toll free phone numbers is that international callers are not able to receive these benefits when dialing a phone number located outside of their country and/or numbering plan. Instead, these callers are saddled with long-distance fees, saddled with the chore of dialing outside of their country, and may not be able to complete the call depending on their telecom service providers' requirements. This can reduce credibility in the eyes of international markets and may render your efforts useless. Is there a better way to guarantee ease of communication?
Yes, there is. Luckily, with the help of Global Call Forwarding's services, you can use two forms of toll free numbers that help bridge the gap: ITFS numbers and UIFNs (International Toll Free Numbers and Universal International Freephone Numbers, respectively). Both types of toll free numbers enable international callers to reach your business without incurring charges or service blockages. In most cases, these phone numbers match the area code and remaining digits identical to "normal" toll free numbers that those customers are already used to, which is something your international callers will certainly appreciate.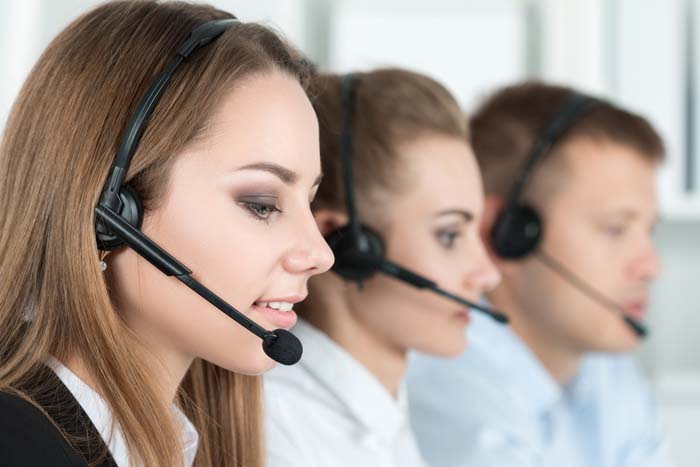 Adding Professional Toll Free Numbers Directories to Your Business
Going back to our first example, another component you've probably encountered with large, high-volume organizations is first encounters a directory that allows you to self-select which person and/or department you'd wish to speak with, as well as provide information relevant to your inquiry (i.e store hours, frequently asked information, voicemail services, staff list, etc.). One common form of directory available from Global Call Forwarding is called Interactive Voice Response (IVR), which uses spoken voice commands to navigate through your company's directory, which can reduce the hassle of constantly dialing numbers to navigate (or eventually dialing '0' to reach an operator to guide you, if available).
Global Call Forwarding also offers PBX services, which is short for "Private Branch Exchange." Essentially, by using a PBX, you can expand one phone number into many sub-directories for callers to reach various departments and staff members, usually by dialing * and the appropriate digits. Callers appreciate this and it helps build professional credibility, particularly when multiple calls need to be made quickly and directly.
Better Functionalities with Add-ons from Global Call Forwarding
Because modern professional toll free phone numbers are powered by cloud computing (supplanting the limitation of landlines), there is a host of new advancements that can be added to regular phone service to augment how your business operates. Let's cover a brief list of some of the most popular add-ons to build credibility:
CallMe Click: As the name implies, when you use CallMe Click, a visitor to your website can initialize a call from their device to reach your business with a simple click. This makes contacting your business more instantaneous instead of having the customer dial the number manually. This allows for fast action, allowing for almost-instant connection with a customer, and wasting no time.
Time of Day Routing: This add-on enables inbound calls to be routed to a specific destination depending on when a call is placed. For instance, if callers reach your business outside of regular business hours, those calls can be forwarded to another destination, such as a call center in a favorable time zone or voicemail.
Call Recording: This add-on records and stores calls made between your phone number and the public. By using call recording, you can more adequately assess if your staff is following company protocol to establish the best customer service possible and follow best-practices – a crucial component to building credibility.