When running a call center, it is important to pay attention to Call Center Quality Assurance (QA). Call Center QA is a process that focuses on and ensures customer service and interactions are aligned with business goals. QA is customer-centric. That is, it is concerned with understanding customer issues and concerns, improving customer experience, and improving communication. QA is typically conducted by identifying ideal customer service agent behavior. Maintaining a good schedule and interacting in a professional tone are just a few ways to achieve good customer service.
Call Center QA
It is best to look at QA as an on-going process. This way, customer service agents or representatives will be motivated to always be on their best and most efficient behavior. Representatives should be made aware that their calls, emails, and chats are being recorded. This is important because these are the most crucial areas of customer communication that affect the business.
Essential QA Strategies
There are different ways to ensure good customer service practices benefit your company. Analyzing call and customer metrics include monitoring average response times, call logs, handling times, customer ratings, etc. You can determine QA data through assessments made by team leaders.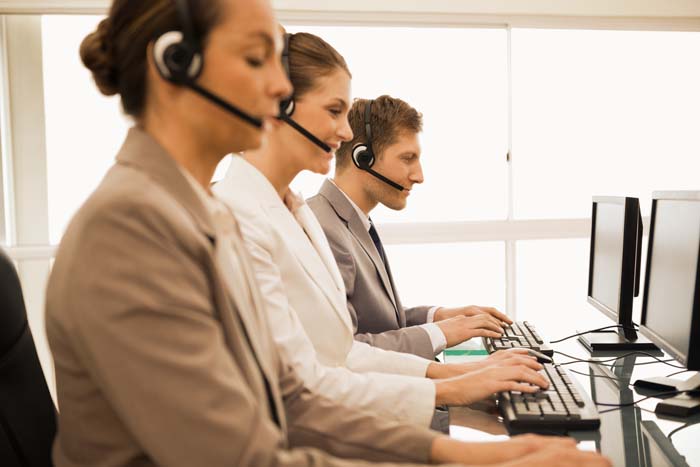 Training and Motivating Your Agents
You should make call recording a significant part of the supervisory process. This way, you can review calls with customer service agents and help them identify areas to improve. Here you can also encourage and acknowledge their strengths, keeping them content and motivated to continue their good work. Additionally, knowing their calls are being recorded will give them an incentive to do a commendable job.
Appointment setters are responsible for contacting leads to generate appointments. Essentially, the company suffers if the appointment setter is unable to do their job. So, how do you make sure that appointment setters do a good job? Train them to learn the script and sound excited about the product they are offering. It is important that they are knowledgeable of the product so they can efficiently answer customer questions. Additionally, they should have the ability to listen to their customers' doubts and queries. This way, they can make the customer feel heard and respected. Finally, they should send email confirmations with important details immediately after phone conversations.
Another way to train your agents is through evaluation. Evaluating agents will ensure they understand what is expected of them and are able to meet your standards. When assessing an agent's interaction with a customer, using a Call Center QA Form will help you judge important elements. Here are some examples of assessment questions:
Did the agent greet the customer?
Did the agent ask questions to understand the customer's needs?
Did the agent answer the customer's questions accurately?
Did the agent follow protocol?
Did the agent display a professional, yet empathetic manner?
With questions like these, one can evaluate the agent's strengths and weaknesses, and rectify areas that need refinement.
Utilizing Customer Feedback
Customer service feedback provides companies with a good idea of the customer's perspective. With such feedback, companies can understand what they are doing well and which areas need improvement. To improve call center productivity, use recordings to compile data to set future goals and develop more effective approaches. Here, you can also identify frequently asked questions and develop customized messages to save time. Using an interactive voice menu can also answer questions by letting customers select a number to hear frequently asked questions. Such interactive voice responses (IVRs) can be set up by your virtual phone number provider and they are highly customizable.
You can also utilize call recordings to learn more about your customers and their preferences. For instance, how do they respond to certain questions? Why do they prefer one product over the other? What issues or concerns do they have? Are they asking for a product or service your company doesn't offer and should you consider investing in it?
Consider Virtual Phone Numbers For Your Call Center
In conclusion, virtual call center software solutions focus on increasing productivity and reducing time spent on answering calls. Virtual numbers also make it easy to facilitate remote agents. Therefore, enabling you to host your call center from anywhere. Global Call Forwarding provides virtual phone numbers with additional features such as call recording, call transfer, IVR, customized greetings, and more. Call Global Call Forwarding 1-888-908-6171 for help with your call center QA today!