Looking to optimize and improve your business communication management? Call logging provides valuable insights into your phone activity through a process of capturing, tracking, and analyzing call data.
In this article, we will dive deeper into the following topics:
Let's get started!
Explained: What is Call Logging?
Call logging is the process of documenting your phone and call history. And this means collecting essential call data and recording all phone activity that occurs on a certain network, such as your business phone service.
So, what type of information gets collected?
The type of information that's collected varies among providers. But, typically it includes a variety of call metadata that provides insight into how your teams and customers communicate.
This includes data such as:
Date and time
Call duration (seconds or minutes)
Caller ID
Direction of call (inbound or outbound)
Location of call origination and destination
Destination number or number dialed
Outcome of call or reason for call ending
Type of call (toll-free, local, etc.)
Cost per call and total charge
Features used (SMS forwarding, call recording, etc.)
Call journey (extensions, IVR, etc.)
However, one thing these records do not include is the contents of your phone calls or texts.
What are Call Logs?
While call logging is the process of capturing and organizing data, call logs are where the above-mentioned information is stored. In other words, you can access essential call details by reviewing your call logs or call detail records.
If you're using call logging software, most providers store your records in online portals or send them to you with your monthly bill. And they remain available to administrators on your network forever, so you can access them as needed.
Manual vs Automatic Logging
Now, you can log calls either manually or automatically. Let's break down what these methods look like.
Manual logging involves inputting call activity and info into a spreadsheet or CRM by hand. And this takes place either during the call or directly following it. As a result, this method is prone to human errors and is often time-consuming for teams. But, it may be useful for small businesses or individuals who only make or receive a few calls per day.
On the other hand, automatic logging happens passively, meaning the call logging process is completely automated. This eliminates the need for manual data entry and the possibility of human errors, making it more reliable and efficient. So, your teams can focus on helping the customer rather than reporting call analytics accurately.
You can implement this automated method by using call logging software, which is typically offered by VoIP providers like Global Call Forwarding. But, it's important to note that even with this application you might have to manually input call data into other business tools like your CRM. That's why you should look for a solution that integrates with your other apps.
For example, VoIP CRM integrations typically use two-way automatic synchronization technology. In most cases, customers choose how often they want their data to sync across platforms; for instance, every 10 or 30 mins.
So, you can set up phone call activity to automatically appear in both your VoIP system and CRM. This removes the need to manually input call history and data into either of these systems, resulting in a more efficient, accurate, and reliable way to track call data.
Benefits of Call Logging Software
Call logging software not only streamlines your team's workflow but also provides valuable insights into how your network is used. With your call detail records, you can determine network patterns, customer behaviors and preferences, team performance, successes, areas in need of improvement, and more. So, your teams can better prepare for their calls and you can build a more effective service.
Here are the benefits of using call logging software:
Automate menial tasks
Keep track of vital data easily
Improve call management and data entry accuracy
Increase operational efficiency
Enhance caller experience and service quality
Optimize employee productivity and performance
Integrate with CRMs and other business tools for maximum efficiency
Measure ROI of business calls and marketing campaigns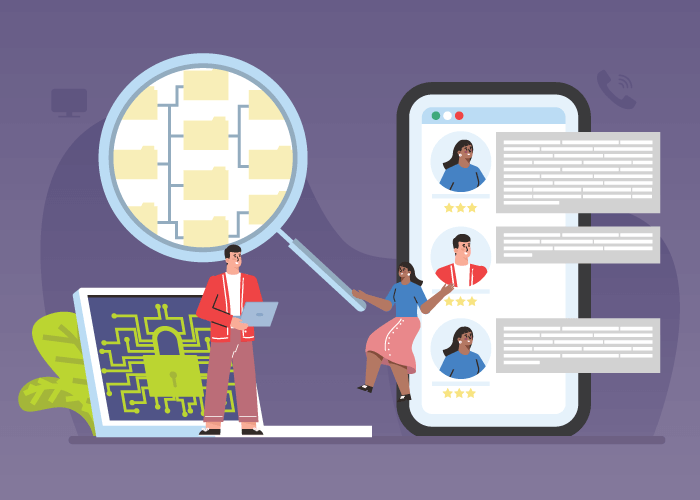 Call Logging Use Cases
How you choose to use your call logging software and records completely depends on your needs and goals. Here we will go over a few common use cases of call logging, including:
Personalizing customer experiences
Tracking employee performance
Identifying new target markets
Monitoring call center patterns and variations
Encouraging team collaboration
So, let's jump in!
Personalize Customer Experiences
Use call history and records to learn more about your customers' needs, leading to more effective sales and support interactions. Monitor and track calling patterns, trends, behaviors, preferences, and more to deliver better experiences.
And consider integrating call logging software with your CRM to quickly access customer information, including previous interactions, purchase history, and contact details. This way, you can provide personalized support interactions and B2B sales pitches.
Track Employee Performance
Monitor and evaluate your team's performance by reviewing data like call duration, number of calls handled, and so on. This will provide insight into call quality, areas of improvement, and more. And based on the data, you can then offer training and coaching as needed to help agents hit their goals.
Identify New Target Markets
Review your call history to see where your inbound calls are coming from. Pay attention to regions or countries your business is not currently serving. If these areas are generating a lot of calls, consider expanding your business and services there.
Monitor Call Center Patterns and Variations
Use call data to determine calling patterns and fluctuations on your network. This helps you identify peak call volume times or track your marketing campaign's success. And more importantly, it allows you to prepare or adjust accordingly for a more effective and streamlined service.
Encourage Team Collaboration
Promote collaboration and communication across departments, remote agents, and international teams with centralized call logs and data. Using a VoIP CRM integration with call logging capabilities, your teams can share call notes, follow customer journeys, listen to recordings, and more. And this call data is accessible from any device or location, leading to improved efficiency, productivity, and teamwork.
Get Call Logging with Global Call Forwarding
Global Call Forwarding offers call detail records with any of our phone number plans. And once signed up, you can easily access your business call logs through our intuitive online control panel.
Does your business use Zoho as its CRM? You can also integrate our VoIP service with your CRM and enjoy two-way data automatic synchronization.
To learn more about our call logging solution and integrations, speak with our team of experts at (561) 908-6171 or chat with us online!