With sales driving business growth, there is a lot of pressure to perform well on B2B sales calls. And while selling comes naturally to some people, it is always a good idea to prepare for each call.
A pre-call checklist for sales calls will help you organize your conversation and cover all key points. Additionally, it acts as a guide you can rely on to continue the conversation forward. Let's have a look!
Need a copy to share with your team? Scroll down and download the PDF!
Preparing for Sales Calls
So, how can you best get ready for sales calls? This preparation generally starts with getting to know the prospect, both the individual you will talk to and their affiliated company.
That aside, it also involves personalizing the conversation to meet this particular prospect's needs. For this, you'll look at
solutions and services that help them
questions they might have
objections that may dissuade them from purchasing, and so on.
And since all of this happens before you make the call, they reside in your pre-call checklist.
Who Can Benefit from a Sales Pre-Call Checklist?
A pre-calling checklist will help you prepare for different trajectories the conversation may go. At the same time, you can make sure you've discussed everything you need to before ending the call. And so, this checklist is useful for anyone who interacts with prospects as a way of converting them; this includes:
Sales professionals – sales leaders, managers, and sales reps
Outreach specialists
Market research and survey professionals, and so on.
Sales Pre-Call Checklist
So, without further ado, here's a pre-call checklist for your inside sales team, we'll cover the following:
1. Research Your Prospect
To pitch effectively, you need to understand who your prospect is; this means, research. Often with cold-calling sales, people tend to just call without doing their due diligence. Customers can easily tell when you haven't done your research and nothing dissuades them faster than someone faking it. After all, how can they trust the business you represent, if they can't trust you?
To improve your chances:
Research your prospect's business and industry — What do they do? Where do they stand in the industry (experts, start-ups, newbies)?
Browse their website and core pages — Look at company values, mission statement, 'About Us' and 'Our Team' pages, products and services, etc.
Review their social media pages — What are they talking about? What is top of mind for them?
Check press releases and news about the company — Mergers, new features, awards, new locations, CSR initiatives, etc.
2. Know Who You are Speaking to
Next, take time to identify who in that company you are talking to. This will help you make your pitch more relatable and relevant to them.
Review your CRM platform, sales spreadsheet, or Sales Engagement Platforms (SEP) list
Understand this prospect's relationship and past interactions with your company
Research the individual you will speak with — What is their job profile? Potential pain points? What do they care about? Look at social media profiles and posts
Determine where they land in the sales funnel — Are they aware of your product or still in the research phase? Map out their journey
Look for any overlap in professional networks that can connect you to the prospect.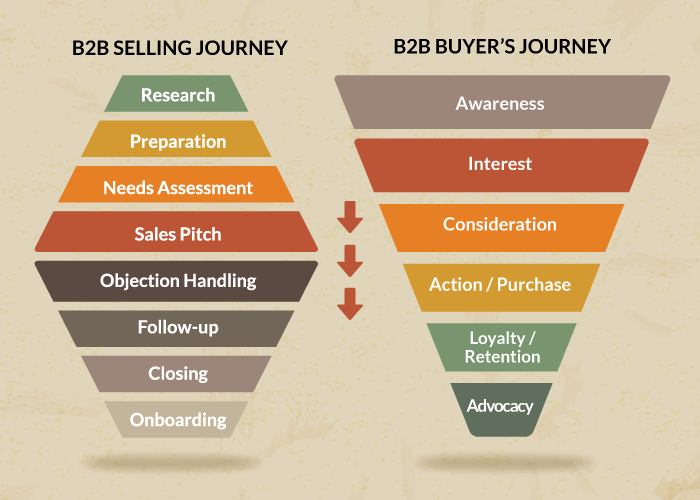 3. Decide What You Will Say
Then, with all this customer information in the background, decide how you will approach the prospect and what you will say:
Review your script and the solution you will pitch
Consider adopting a "talk tracks" approach (more on that below)
Determine how to discuss the product or service's strengths and weaknesses
Prepare your value proposition by persona — how is your product different from others for this particular prospect and industry
Plan out and practice your voicemail, in case the prospect does not answer.
Our Sales and Marketing Manager, Luke Genoyer recommends: "I'm a proponent of using "talk tracks" versus scripts. This is when the salesperson tries to uncover certain things in the conversation by asking open-ended questions, following a certain track, and nurturing the conversation naturally instead of adhering to a rigid script."
He also highly recommends planning out and practicing personalized voicemails a few times before jumping in on the call.
4. Establish Realistic Goals
Next, determine what you want from this call. In other words, what are your goals for this call? This depends on where you are in the sales cycle and where your prospect is in the buying journey. Choose 2-3 goals before going into the call so you can manage your expectations effectively.
Understand the prospect's company and challenges (questions to consider below)
Get names of important contacts to can connect with the right person
Qualify the lead to decide whether it is worth going after this prospect
Make a presentation
Provide informative brochures or data sheets
Educate the prospect and book a demo
Sign up for a free trial
Set up follow-up calls or interactions
Determine a sales timeline with a close date, keeping their journey in mind
Consider sales performance goals (duration of call block, number of calls, and number of positive outcomes).
Related: 18 Tips to Increase Call Center Sales
5. Prepare Key Questions to Ask
Another important strategy to include on your pre-call checklist is preparing questions to ask your prospect. Asking the right questions will help you better understand what is important and relevant to them. It will also show them that you understand what they do, how they operate, and their role in the industry. All of this, in turn, will help you sell your product better.
Note that these questions should work as a guide and not as a script. Additionally, they should be thoughtful questions that can start a conversation instead of simply using a one-size-fits-all method.
Here are some examples:
As a network engineer, what's your most important priority right now?
What features do you wish [an operation] had, that it doesn't currently have now?
What's the biggest problem that you want to solve or fix?
From your conversations, it seems that your biggest roadblock is . . . Would you agree?
These questions differ based on the buyer's journey, product development, customer research, and so on. However, you can always practice active listening to generate thoughtful questions.
6. Consider Objections and Questions the Prospect May Have
As you list down your questions to ask, you also want to anticipate questions or objections your prospect may have. Common reasons and types of sales objections include the lack of need, urgency, trust, or money.
With this and your research of the prospect in mind, you can be proactive in pitching the right solutions and explaining the need and relevance. Here are some ways to prepare:
Think of common objections your team deals with during sales calls
Review other obstacles such as stakeholder buy-in or undeveloped products/features
Determine ways to highlight credibility
Go over how you may negotiate contracts or pricing, if applicable
Create/use an objection handling sheet
7. Keep Sales Enablement Resources Nearby
Finally, you'll need your resources and sales content to share during or after the call. This includes but is not limited to:
Sales deck or demo video
Product data sheets
Brochures for different stages of the buying journey — awareness, consideration, purchase, retention
Case studies or customer stories
Research reports
Compliance documentation
Relevant videos, blog articles, how-to guides, and so on.
You want to keep all these within reach so you can grab what you need quickly without having to waste time looking.
8. Setting Up Your Space
With all the above done, you're ready to make the call. The last item on your sales pre-call checklist is setting up your space. This is a crucial step in ensuring that you're in the right mindset to make this call. Here are our favorite pre-call practices:
Create a distraction-free zone — Close chat and email, and silence notifications
Open your CRM platform
Keep resources close by
Visualize outcomes — Generate a positive mindset and remember that your solution helps people
Start Calling with the Right Sales Tools
And with that, you're ready to go!
Pre-call planning can seem daunting, especially with a checklist that looks this long. However, over time and with practice, this process will become second nature for you. And it will seem less tedious and more rewarding when you cover all your bases beforehand.
Remember the key takeaways: Know who you're talking to, why your product will help them, and what you want out of the call. Everything else is there to support you and help you reach your goal.
Happy calling!
And, don't forget to keep our handy downloadable sales pre-call checklist on hand.
Download Your Free Sales Pre-Call Checklist Here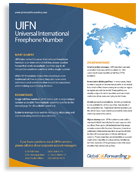 Download Our Free Pre-Call Checklist
Download this handy pre-call checklist for your next sales call.