A majority of top marketing teams will use attribution modeling and tracking to measure the effectiveness of their various marketing campaigns in 2021, according to Pyxl.
Attribution can help you understand the means by which customers come to know and buy your products and services. There are many different approaches to attribution modeling that modern businesses use today.
What is Call Tracking?
Call tracking is one of the most commonly used forms of attribution modeling that marketers are using in 2021. It is the process of determining how callers found your business.
Call metrics are used to analyze what channels generate the most customer calls so that you can optimize your marketing efforts and improve ROI.
What is Global Call Tracking?
Many businesses today serve a global clientele.
The global economy is huge and it offers businesses a lot of potential to grow and expand. Although the top fifteen countries make up 75% of global GDP, tremendous potential exists for your business throughout the rest of the world.
International call tracking can enable your business to have unique phone numbers for different countries that are being targeted in your global marketing campaigns. Your marketing team can then track the results of various global campaigns through call tracking metrics.
Common Ways to Use Global Call Tracking
Compare the performance of multi-country campaigns side-by-side.
Assign unique in-country phone numbers to different traffic sources (social media, adwords, email, landing pages, etc).
Measure the results of your advertisements across a number of countries.
Set up local or international toll free numbers from other countries.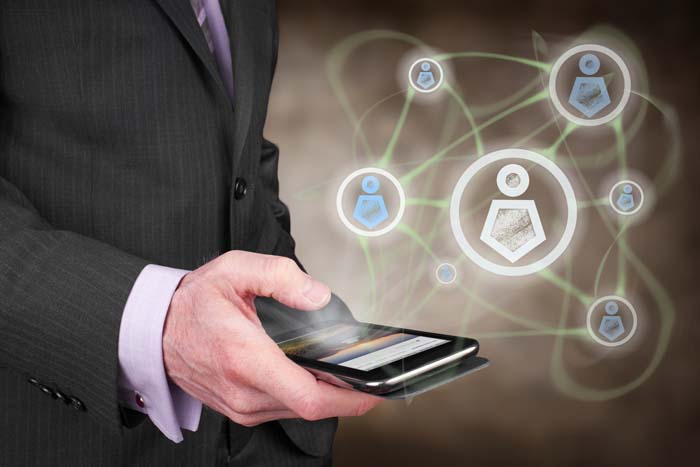 6 Global Call Metrics You Must Track in 2021
There's a lot you can measure with call metrics such as where your calls are coming from and what times are most popular. You can even further delve into the content of conversations with our cloud call recording service.
But in order for your marketing team to benefit the most from global call metrics and really dig into the granular data, you'll want to export your call detail records (CDRs) into a spreadsheet and apply filters.
These next steps and calculation of metrics will require some basic Excel knowledge.

1. The Number of Calls Per Country
Have you wondered which countries or regions are generating the most phone calls? You can easily determine this through global call tracking.
Once you've exported your CDRs, you should then filter by service line. You can type in the country code under column D and choose the right phone number. Refer to this list of international call prefixes.
You can do a sum of the lines to see how many calls came in from each country.
Analysis: You'll want to look further into those countries that are generating lots of calls so you can understand which marketing efforts are more successful.
2. Call Volume by Time of the Day
It's helpful to see when most of your calls are coming in. This helps you adjust bidding strategies at various times of the day and ensure enough staff is on hand to support high call volumes throughout the day.
You can see the total number of minutes in column I. Break the column down further by filtering the date and time columns.
Analysis: Long-duration calls are likely a sign of good quality conversations while short-duration calls may indicate low-quality sales calls.
3. Call Source & Campaign Performance
This is what call tracking is all about — on a global scale.
Look at your various campaigns to evaluate which campaigns are generating the highest number of successful calls. For example, you can assign one call tracking number to social media campaigns and another number to paid search.
In the coming months, you'll be able to enter unique names and tags for each phone number.
Analysis: Allocate more of your budgets towards high-performing campaigns.
4. Call Duration
It's important to know how long your calls last. As a general rule, sales conversations last longer than x amount of minutes. Through global call metrics, you'll be able to see which calls have a sufficient duration. And if you notice a dip in call duration, you can bring it up in meetings and brainstorm ways to improve caller experience.
Analysis: You don't want to spend money on channels that do not source high-quality conversations.
5. Caller ID
Is there a certain area code where most of your calls are coming in from? Are these first time callers to your business? You'll want to measure this through global call tracking. It is important, however, to connect our data with your other tools like your CRM and / or marketing software to really make the most sense of the metrics.
Analysis: Invest more in cities where you have lots of callers.
6. Landing Page Performance
Landing page performance can give you insights into the effectiveness of your marketing efforts. You'll also want to talk to sales managers as much as possible and ask about lead quality and next steps in your buyers' journeys so that you can create quality landing pages that convert.
Analysis: Invest more in landing pages that are performing well. For the low-performing landing pages, try to see how they can be improved.
How to Calculate Global Marketing ROI
Once you have all the data and it's synced with your other business tools, how are you going to present your findings to upper management? That's an important question that many marketers face.
Upper management is often concerned with revenue and profitability, though some marketing teams use other metrics to measure success. At a basic level, you'll want to keep close track of costs and conversions in your calculation of ROI.
ROI = (final value of investment – initial value of investment) / cost of investment x 100%
Conversions can be new customer acquisition, qualified leads, etc. But you'll want to clarify this definition internally and then measure conversions.
In order to calculate overall costs, download invoices into excel and you'll see costs by country. You can add this up or simply view costs by country.
How to Sync Global Call Metrics with Your Business Tools
At some point, you'll probably want to sync your call tracking data with your other systems and tools. This will help you recognize more patterns in the data and make better use of metrics. You can do this through our API.
Why You Need Global Call Tracking
Want to get more insights into where your customers are and what leads them to connect with your business?
You can't improve what you don't measure. Global call tracking can help you measure the effectiveness of your international marketing campaigns. This will help you increase profitability and slash costs.
Talk to our sales team to learn more or get a free demo today to see how we can help.