As 2019 comes to an end, it is time to review and explore advanced call center technologies that are becoming more popular for sales and support. These technologies and tools help centers drive traffic and work through leads and calls effectively. Some companies have already started investing in advanced tech and more relevant features. Read on for the latest advanced call center tech many companies are considering.
Technologies Used by Call Centers
Call centers assist companies in telemarketing and sales efforts, tech and customer support, and making reservations and appointments. They, therefore, require different kinds of technology to support the work they do. These technologies help centers and employees sort through calls and information, keep and maintain records, and increase customer interaction. Oftentimes, it is through call centers that customers interact with a company. Thus, it becomes important for these centers to utilize tech and tools to their advantage in order to improve customer relations. Let's have a look at some of the advanced call center technologies available and understand why centers are gravitating toward them.
Virtual Offices With Cloud Communications
Remote call center agents and customer service agents are on the rise. Companies are hiring more and more remote agents in an effort to expand their business without increasing costs. These agents can work from across the world, making it easier for companies to tap into those consumer markets. Having remote agents and a virtual office enables seamless team communications and also ensures that customers can always reach your business.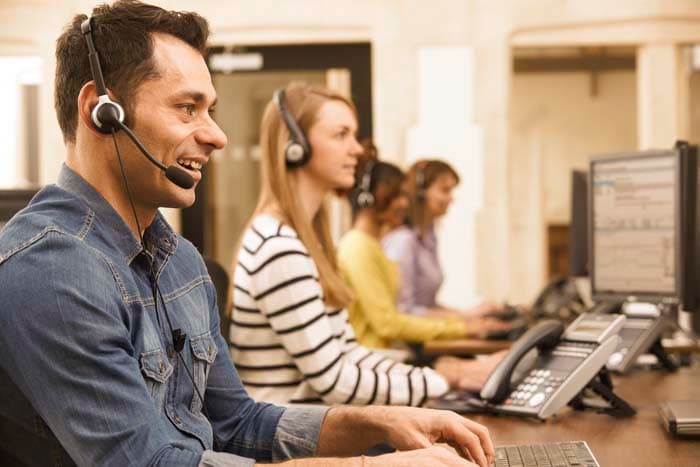 How to Start Using Cloud Communication
The first step to adopting cloud communications is by getting a virtual phone number. This can be a local or international toll free number based on your requirements. Phone service providers like Global Call Forwarding can help you with a variety of virtual numbers. These include local and international virtual numbers, direct inward calling (DID) numbers, or international toll free service (ITFS) numbers. You can also benefit from additional features like rollover numbers, outbound calling, call forwarding, and so on.
Call Center Analytics
Companies are increasingly investing in various software and applications that provide call analytics and reports. These reports provide statistics about the number and types of calls made, what day/time is most preferred, etc. Likewise, such data provides insight into understanding customer preferences and the target demographic. They help predict customer engagement and improve call center quality assurance (QA). They are also used for evaluating agents' performances by studying average speed to answer calls, hold times, customer satisfaction ratings, and call recordings. Then, if necessary, agents can be re-trained to help them perform better.
Multichannel Communication Lines
Opening more channels of communication — calls, emails, and text messages — between your business and its customers is essential. The more channels, the more likely customers will interact with your company. There seems to be a growing demand for texting or instant messaging services for call centers. Text message outreach makes it possible for agents to reach customers through yet another path. Most people prefer texting or emailing over phone calls and so, this feature will enable ease of communication on the customer's part.
Other Innovative Features To Note
Besides the above-mentioned trends, some of the advanced call center technologies also include features and tools to improve customer service. These features help reduce agents' workload as well as time that may be lost by prioritizing and distributing calls. Keep reading to learn more about these features and how they can be of benefit to your business.
Self-Serving Troubleshooting and Solutions: Today's customers often want to resolve their customer service issues on their own. For this reason, many companies are looking into self-serving options such as displaying problem-solving information and FAQs on websites.
Callback Features: A new feature gaining attention is the Click to Call feature for customers to request callbacks. Global Call Forwarding has a similar feature called CallMe Click, a widget placed on the business' website. Customers who visit your website can click on the button, fill in their contact information, and automatically receive a call from your company.
Predictive Dialing: Another popular feature, predictive dialing, is programmed to automatically dial a set list of numbers. When a call is answered, it is switched to a representative. These dialers can also screen for voicemails and busy signals and use statistics to predict the best call times.
Staying Up To Date
Now that you are up to speed on the advanced call center software available, it's time to see what you can use for your company. Get your business a phone system that helps you conduct call center QA and also make you more accessible to your customers. Check out Global Call Forwarding's rates and plans today. Invest in an easy-to-use phone service aimed at improving your customer relations. Happy customers make for a happy business!