Virtual call center software is increasingly becoming adopted by businesses throughout different industries. This is because it offers a wide range of valuable benefits, including a high level of versatility. Whether the business is large or small, the right software can help streamline processes and add greater functionality. Read on to learn more about the benefits.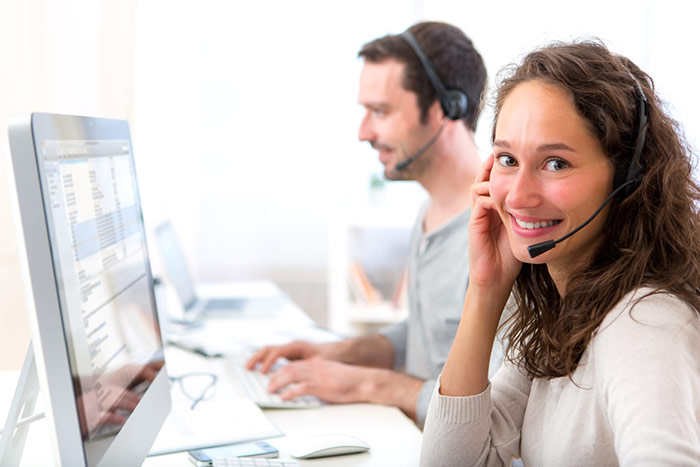 Reducing Cost with Software for Your Call Center
In order to operate optimally, traditional call centers need sophisticated equipment to manage the network and process and back up data. Not only does this equipment cost a lot of money because of new tech trends, but it also needs upgrading on a regular basis. However, with virtual call center software, you can run the entire center without having to purchase and dedicated equipment.
Facilitate Remote Agents
Hosting all your agents in one location is expensive and can also be inconvenient because it requires additional office space. Virtual call center software eliminates this problem because you can hire remote agents. This also allows you to choose from a wider talent pool that accommodates employees more efficiently.
Maintain Greater Flexibility
Virtual call center software is easily adaptable and it is not limited to a specific type of call center. So, you can make the most of it regardless of the size of your company or your type of operations.
Increase Data Security
These days, data security is a major factor for any business. Without a reliable security system in place, you risk losing valuable customer information. Most virtual software incorporates impenetrable security features, so you can rest assured that your data is always safe with cloud backup.
Boost Your Company's Productivity with the Right Call Center Software
Unlike conventional call center solutions, virtual software incorporates added features that can boost the efficiency and productivity of your agents. This includes real-time monitoring, productivity tracking, and performance indicators.
Enhance Customer Service
When your customers have a problem or a question, your company's call center is the first place they turn to for help. When they make a call, they expect you to handle their issue quickly and efficiently, in a polite, professional manner. If you have a high call volume, it's not easy for your agents to manage every call as it comes in. This is where call center software can provide you with a suite of useful resources so that you can route your calls based on their priority or category of product, so you can ensure that the best agent handles it.
Improve Your Reporting Features
Another great feature that call center software offers is reporting for management. This equips you with all the information you need to make important decisions and create strategic plans. Some helpful features include revenue per call, upsell rates, case times and categories, and call volume evaluation.
Increase Communication and Responsibility
Because call center software solutions provide a centralized information database, it allows agents across various departments to communicate and share accurate information about clients with regular updates. For example, agents can easily track and monitor service cases or view tasks that a fellow agent has already completed so that he or she is able to take the next steps without repeating the same information. Furthermore, having software also means that agents understand their responsibilities and they have to be accountable for them.
Call Center Software Solutions
Here's a review of some of the best virtual call center software solutions currently available.
Zendesk: Zendesk is considered to be one of the best call center software solutions available, which is reflected in the fact that it is used by over 200,000 companies including Airbnb, Uber, Groupon, Disney, and Box. It allows you to connect directly with customers via a call center which is built into the Zendesk ticketing system.
LiveAgent: This customer service software solution can be adapted to fit any type of business no matter how big or small. LiveAgent incorporates more than 170 different helpdesk features. These include voice, social media, and live chat.
VCC Live: This solution is comprised of cloud-based call center software. It provides communications services to any company wishing to offer their customers prompt support. It has multiple advanced features including high security, predictive dialer, IVR, and real-time statistics. Your company can use a single software solution to perform a wide variety of actions.
uContact: This call center software is perfect for small to medium-sized companies. You don't have to rely on different applications; you can use uContact to provide inbound and outbound dialers, email, web chat, and SMS in a unified inbox, customizable reporting, recording, gamification, voice broadcasting, live coaching, and quality control.
If you haven't already considered using virtual call center software solutions for your company, it's time you did. Not only will they save you money, but they will also make your customer service team more efficient, helping you retain your loyal customers while ensuring your customer service is always top-notch.