With a boom in start-ups and small businesses, Ohio is becoming a popular choice for new enterprises. Expanding to or starting a business in Ohio is an easy task. All you need is determination and the right documents and tools.
Starting a Businesses in Ohio, "the Heart of It All"
Located in the Midwest, Ohio has 88 counties and 247 cities and an estimated population of 11.72 million in 2019. The state is close to densely populated areas of the country like Detroit, Pittsburg, Indiana, and Pennsylvania. This makes the state a hub for transport, businesses, and trade.
Being the 7th largest economy in the U.S., Ohio is continuously expanding in areas of agriculture, aerospace, healthcare, education, research and development, and more. More recently, however, Ohio has also been paying attention to small businesses with 97.9% of Ohio's companies being small businesses. Ohio's local resources are encouraging small business growth in industries ranging from retail to clothing to hospitality to technology. The city of Columbus in Ohio created the first Small Business Concierge to assist small businesses with finances and more.
With the range of opportunities and governmental support available, Ohio is a good place to open a new enterprise. So, what do you need to keep in mind when starting a business in Ohio?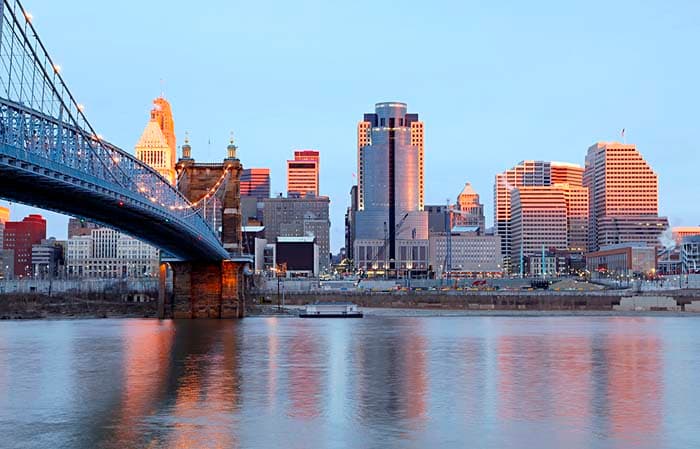 Step 1: Decide on a Business Name
The business name is your company's first interaction with the customer. Therefore, you want it to be easy, memorable, and appropriate. Research to see if the name has already been used or may have any potential conflicts. Conduct a trademark search with the US Patent and Trademark Office (USPTO). Finally, make sure that the name is available with the Ohio Secretary of State's Business Filing Portal.
Step 2: Create A Business Plan
The next step to starting a business in Ohio is to create a business plan. A detailed business plan will outline:
How you plan to proceed with creating this company
What factors are necessary to consider for its success
Market research and projections to be considered
Equipment and software required
Expenses and costs (production costs, employee salaries, equipment costs, etc)
Step 3: Choose a Business Structure
Once you have your business plan, you will need to choose a business structure for your company:
Doing Business As (DBA): Using a different name than the business name.
Corporation: Separate entity that includes shareholders, partners, and directors. More complex than a DBA.
Limited Liability Company (LLC): Separate entity but doesn't need directors or officers and provides easy management and taxation. Most popular business structure.
Step 4: Register the Business
It is important to register your new company with the Ohio Secretary of State by providing information and submitting the necessary forms. Also, you must register with the Ohio Department of Taxation.
Step 5: Apply for an Employer Identification Number (EIN)
Contact the Internal Revenue Service (IRS) to apply for and obtain an EIN number.
 Step 6: Open Company Bank Accounts
Once you receive your EIN, you can open bank accounts needed to run the business.
 Step 7: Obtain Necessary Licenses & Permits
The Ohio Business Gateway Licenses and Permits will provide you with a list of licenses and business permits. Make sure you obtain the appropriate licenses and documentation.
Step 8: Get a Business Phone Number
Once all of this is done, your company will be registered and open for business. This means it is time to start contacting and attracting customers or clients. To do so, you will need a business phone number. Whether you will be physically located in Ohio or plan on running your business remotely, having a local number will increase your chances of customer interactions. Customers prefer local numbers because they charge less to call. Additionally, consider getting a virtual toll free number because calls made to toll free numbers are charged to the receiver instead of the caller. This makes it even easier for customers to contact you. After getting a business number, market it on billboards, websites, paid ads, etc.
How Can Global Call Forwarding Help?
Global Call Forwarding can assist your efforts in starting a business in Ohio by providing you with a virtual or local business number. Since virtual numbers work over the internet, you can receive calls on any device in any location. These numbers come with additional benefits of call forwarding, which lets you forward calls to a number where it will definitely be answered. This ensures that no call goes missed. Sign up for a toll free number today and get your business on the road to success in Ohio!