There are a number of traits that can help a business earn a reputation to become more successful. Credibility is at the top of that list. Credibility means others look to your company as a reliable source and if others rely on you, they trust you and do business with you, and this propels your business ahead.
Being credible means that you establish and nurture a very specific set of qualities. It really doesn't make a difference which type of organization or industry you are in – these qualities work the same across the board.
Learning How to Earn a Reputation for Credibility: Step by Step.
If you are serious about establishing yourself as credible, here are some tips regarding how to earn a reputation based on credibility in your industry:
1. Build trust: If you are wondering how to earn a reputation based on credibility in your industry, you have to start with trust. In order to cultivate credibility, you have to build trust, earn it, and maintain it. If people like you, they will trust you and they will be more willing to do business with you. The trust you build with your market is more important than your bottom line.
2. Become an expert: Being competent within your industry means having the ability to analyze a situation and develop several potential solutions. Being confident in your capabilities is important so that others know they can count on you.
3. Consistency: Another important tip regarding how to earn a reputation based on credibility in your industry is related to consistency. Everything that your company states and does should be consistent. The messages that your organization is sending out, the actions that you take as an organization, and the things you allow in your organization should all be in complete and total alignment. In figuring out how to earn a reputation based on credibility in your industry, this should be carefully considered as people do not trust a person or company that "flip flops." They feel safe with consistency, knowing what to expect, and whom they can rely on.
4. Authenticity: In mapping out how to earn a reputation based on credibility in your industry, you need authenticity. When trying to earn trust, you cannot rely on the "fake it until you make it" approach. This will lead to disaster. The basis for establishing yourself as a leader and your business as a leading organization is a solid foundation that offers others long-lasting stability, no matter what challenges are faced.
5. Sincerity: Being credible equals being sincere. This means that you don't necessarily say everything that you think, but you do mean everything that you say. True sincerity requires commitment and a willingness to be unmovable and straightforward no matter what.
6. Respect: Truly considering the feelings of others could mean everything to them. Treating others with respect because they deserve it and understanding why that is important is paramount. Respect earns credibility.
7. Accountability: In order to establish credibility, you have to be accountable for your actions and decisions. When making mistakes, it is important to own up to them and correct anything that stands as an error.
8. Loyalty: Credibility is connected to serving and protecting others. When you have the best interests of others in mind, and this is clear, this tends to build loyalty and credibility.
9. Honesty: In figuring out how to earn a reputation based on credibility in your industry, it is extremely important to be honest. Total transparency is a fundamental keystone to business and it is at the core of credibility.
10. Communicate: Communication is at the core of establishing credibility. This means that you need to make sure you are effectively communicating the vision of your business, helping your market to understand what sets you apart from your competition, and helping to carry your brand message through each of your marketing initiatives. This is also important within your organization, in building credibility with your staff and other team leaders.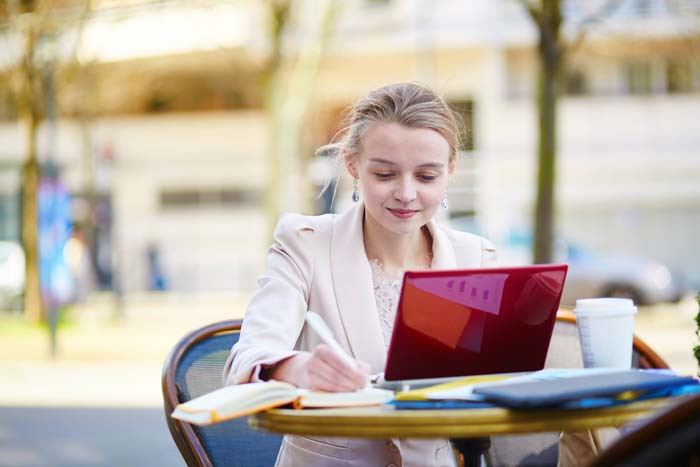 Credibility Builds Better Business
Credibility as a business leader allows your staff to look at you as a reliable resource for decision-making and information. A leader that is credible has gained the respect of their peers and their staff by displaying positive and strong attributes. Credibility translates into improved employee morale, improved staff performance, and the ultimate success of an organization. Credibility is essential in building relationships within your industry as a business leader and as a brand.
Whether you own a brick-and-mortar shop, a virtual consultancy, or another kind of business, all businesses need to display honesty and credibility in order to gain trust and earn a reputation based on credibility within the industry they are in. Credibility has to be earned. It takes time and consistency to establish it, along with an effort to maintain it, but it is necessary on the ultimate path to success.