Do you have a toll-free number for your business? If you do, then are you using it to its full potential? Toll-free numbers can benefit your business in numerous ways, and most importantly, they can boost your business calls.
Smartphones ended the era where we memorized phone numbers. If people are no longer memorizing the phone numbers of loved ones, do you think that they will remember the phone numbers of businesses? Definitely not. A company that relies on phone calls to find new customers could suffer from these problems if they are not using a toll-free number in their marketing campaigns.
The digital age had a very quick rise to the top, and many businesses shelled out a lot of cash to increase their search rankings or spent a lot of time trying to find followers on social media. Many companies realized that marketing online is not easy and have now turned back to traditional channels of marketing. Currently, there are more radio, print, and TV ads because they are secure means to measure ROI. Broadcast, print, and television can help to get your name out to potential customers, but if you're looking for callers, then they need to get your phone number, too.
Making Your Business Number Memorable
So, how will a potential customer remember your phone number when they won't even bother to memorize their mother's phone number? The answer is with a vanity number!
A vanity number is the best way to get a customer to remember your phone number. Vanity numbers are toll-free numbers that use the letters that are placed on a phone's keypad to spell out something related to your business. For example, if you are a baker, you might use 1-800-COOKIES. Vanity numbers stand out among the crowd and don't look funny printed on an ad or spoken about on television. Many successful companies will attach a jingle to their vanity phone numbers when advertising on radio and television as a new way to help commit the phone number to people's memories.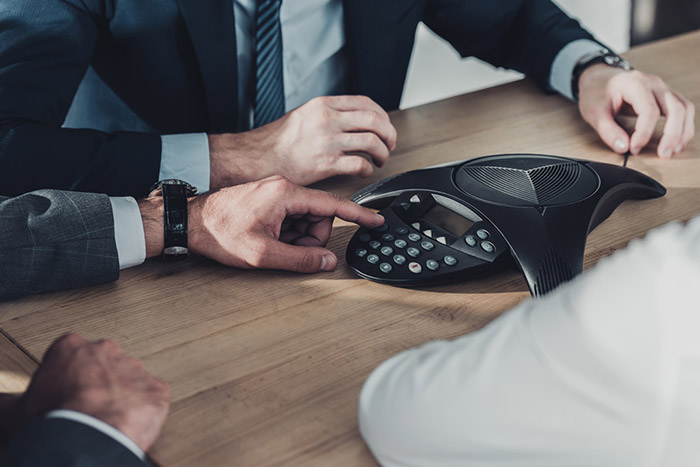 Vanity Numbers Have Seen a Rise in Popularity
Vanity numbers are gaining popularity again because they are so simple to remember and can be used anywhere. If you're driving past a billboard, you can memorize a vanity number, or if you're listening to a radio ad, you can memorize a vanity number. Vanity numbers and toll-free phone numbers have always been an excellent choice for businesses, but the recent gain in popularity means that the best names are going fast, so don't wait to secure the best vanity number for your business.
Make it Easy for Customers to Contact Your Company Using a Toll-Free Number
Customers do not want to put in work to contact your business. And why should they? It is your job as an excellent company to make it easy for them to get in contact with your business. Your company should advertise its number in as many places as possible so that it is not hard for your customers to find it. It can be very frustrating for customers when they can't find a way to contact a business. Once they find your number, make sure that you are available for their calls at any time of the day. Toll-free vanity numbers are also beneficial to customers because it does not cost them anything to call a company. A customer probably won't choose your business if they have to pay to get in touch with you when they can call another business for free.
Vanity and toll-free numbers are also great for credibility. A customer will assume a company that uses a toll-free number is a large company or corporation, but in reality toll, free phone numbers are so affordable that any size business, whether it is a very small start-up or a large corporation, can afford to get one. If you are working from your kitchen table, you can still have the same credibility that a Fortune 500 company has, and that ability will give you an edge over your competition.