One of the primary tasks of an entrepreneur is to delegate tasks and managing a team. Without proper delegation, business owners run the risk of using up too much of their energy, ensuring burnout and inefficiency.
Effectively Managing a Team with GCF
Luckily, modern business models have made it incredibly easy to manage their staff, especially with the recent innovations made in telecommunication. In this article, we'll take a look at several ways to delegate tasks efficiently using Global Call Forwarding's telecom solutions.
Time of Day Routing
One of the more popular add-ons that aids delegation for subscribers to Global Call Forwarding is "time of day routing." As implied by the name, time of day routing redirects inbound calls based on when the call is placed. This means that you can delegate tasks by the department, for example, when another group is in a meeting. Similarly, you can redirect calls with the time of day routing to ensure that even outside of regular business hours, customers can get in touch with a representative from your organization to answer their inquiries. This helps offset overwhelming your team with an abundance of callers daily, spreading the workload around.
Also, time of day routing enables your business to outsource inbound calls out of business hours to call centers that are located in more favorable time zones. For instance, if you have a business in New York, you're probably aware of how few hours of overlap there are between London and your headquarters. To cover those early morning hours and late afternoon calls, time of day routing can enable your business to employ a call center in the United Kingdom.
White Listing & Black Listing
Using Global Call Forwarding's whitelisting and blacklisting capabilities can focus on which department and staff members receive calls from various sources. For instance, you may want to keep your sales team whitelisted to ensure that only important company calls are made between departments. Or, you may want your accounts receivable department to blacklist problematic callers that can gum up the workflow. By limiting and enabling different parts of your company's communication networks, your business is more easily managed and a natural flow of delegation is possible.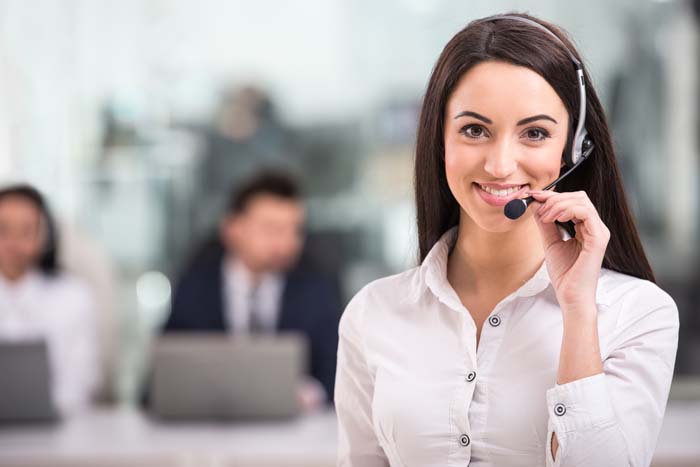 The Use of Directories
Having a directory for your phone system automatically delegates inbound calls to the appropriate sources. By empowering your customers and clients with the option to self-select through your directory, each part of your organization and individual staff members have a higher likelihood of receiving inquiries from the appropriate caller.
Global Call Forwarding offers many customizable ways to create a functional directory system for your organization. These include IVR and PBX. PBX, short for Private Branch Exchange, helps create a system where customers can dial their choices numerically. For instance, using it, you can add extensions for key staff members for high-priority calls. IVR, or Integrated Voice Response, allows customers to use voice recognition technology to navigate through your directory. By having the ability to reach a staff member directly through your company, communication is easier when it comes to assigning tasks (especially in comparison to email, which may contend with important messages relegated to the SPAM folder).
Voicemail to Email
Voicemail messages are important for communication in your company, particularly when contacting staff members that have a busy schedule. However, they can be hard to access for team members on the go. Being able to access emails, however, can be an easier option. That's where Global Call Forwarding's voicemail to email service can make delegating through emails a cinch. When enabled, voicemails are immediately converted to mp3 files.
The advantages of voicemail to email are numerous. First, having a reference document for team members helps make sure your orders are carried out to your specifications. Second, it opens up access to documents that can be easily duplicated from user to user. Third, these voicemails can help log information and serve as a backup.
Simultaneous Ringing
Simultaneous ringing is just as the name implies: when a virtual phone number is dialed, devices connected to a particular virtual phone number ring at the same time. While this feature enables customers to have a minimum wait time, it also helps ensure that each available employee can handle incoming customers. For large volume businesses, simultaneous ringing is a must, but it can also serve as a great benefit for workplaces with a number of employees performing different roles. For instance, a call may be answered by a secretary, salesperson, or a customer service agent – which helps evenly distribute the workload depending on your team's current availability.
* * *
If you are interested in learning more about how Global Call Forwarding can make delegating tasks throughout your business easier, be sure to explore our website. You'll find in-depth topics that can answer your questions and spark new ways for your business to manage itself effectively.