Customer success is a crucial pillar for SaaS companies. This is because the time customer success managers (CSM) spend on improving customer engagement and reducing churn rate directly impacts the success of that company.
And with SaaS companies, customers who have negative experiences grow frustrated and discouraged. A good customer success manager works hard on making customer experience pleasant and success-driven. Thereby, reducing frustrations and increasing retention.
So, what does a customer success manager do? And what are the key CSM responsibilities?
What Does a Customer Success Manager Do?
A customer success manager is responsible for implementing customer success strategies and providing proactive support and care. But what is customer success and why do businesses need to invest in it?
Customer success is the process of pre-emptively or proactively reaching out to customers and offering support and onboarding. In other words, it is the act of transforming customer engagement and experience from 'reactive' to 'proactive.' And, in SaaS companies, this is a crucial and rapidly expanding role.
Customer success managers and teams work closely with customers to help them achieve their goals and complete their tasks. And through this, your business can build strong and meaningful relationships with your customers, increasing customer loyalty and retention.
According to Herve Andrieu, Customer Success Manager, Americas at BICS,
"The CSM is first a technical expert for the full value chain of the services he's responsible for. It is very important for him to understand what the customer is trying to achieve, what are their potential and/or existing pain points and then to make it clear how the services can be implemented, how they will alleviate or remove some of the customer's pain points and what needs to be done to make sure the services work optimally for the customer.
Because of his technical background, a CSM is able to identify with the customer additional ways to help them grow their business with the services offered."
CSM responsibilities, therefore, range from providing support to helping customers onboard to collecting customer feedback. They keep up with current customer success trends to ensure they are up-to-date with customer expectations. We will go into these responsibilities in more detail below.
What Does it Take to Become a Successful Customer Success Manager?
In order to accomplish CSM responsibilities effectively, customer success managers need to have a specific skill set, especially soft skills. And they need to be able to understand and work with the business' customers. So, what skills do customer success managers need to successfully do their jobs?
Andrieu says that "the most important quality of a CSM is their ability to actually listen to customers. It is absolutely mandatory to really understand what are the goals of the customer in order to propose the best solution possible and reveal any potential obstacles on the customer's path."
Here are some other helpful skills and qualities to have:
Leadership skills — to lead customer success teams.
Proactive approach — a central skill needed for customer success.
Strong organization and presentation skills — to organize projects and lead teams.
Empathy and emotional intelligence — to work well with others.
Industry knowledge — to make good decisions and execute effective strategies.
Relationship-building skills — core skills needed to build meaningful and healthy customer relations.
Project management abilities — to handle projects and achieve goals.
Analytical and critical thinking — to evaluate and study customer needs and team progress.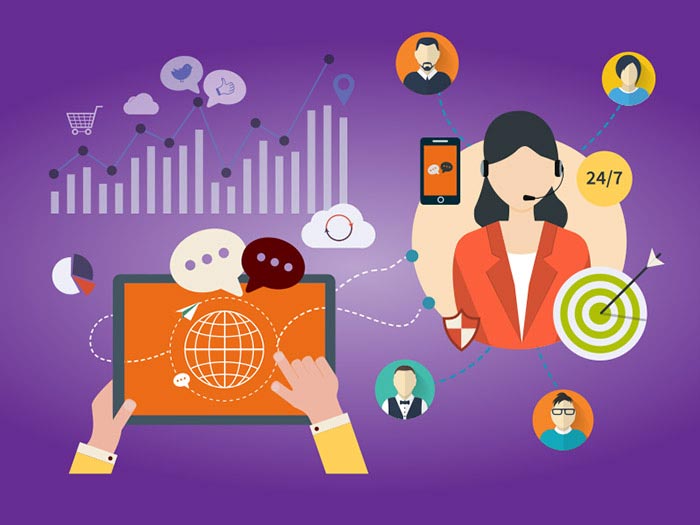 11 Key Responsibilities of a Customer Success Manager
Merely having these skills does not make you a successful CSM. How you apply these skills in solving customer issues and improving satisfaction will determine your success. And in some cases, that means going above and beyond your basic job duties.
Here are 11 key responsibilities every CSM in a SaaS company should get involved in to improve customer engagement and experience.
1. Bridge Between Sales and Customer Support
So, where does a customer success manager come in? Customer success managers fall between sales and customer support teams. And yet they differ from account managers who work hard to win accounts or maintain existing accounts.
They usually come in after the sales team has made a sale and help new customers familiarize themselves with the product or service. Without the right team or user-friendly product in place, customers may have trouble using the product and achieving initial success. This can lead to churn, which no business wants.
The main goal of a customer success manager is to get customers started quickly and monitor their satisfaction. They expand customer accounts, improve retention, resolve issues, increase customer satisfaction, and reduce churn.
2. Customer Onboarding
New customer onboarding is the most important responsibility for any customer success manager. Customer onboarding involves educating new customers on how to use your product to complete tasks and achieve goals. When onboarding customers, you need to teach them key features that can help them do what they hired or bought your product to do.
CSMs need to develop a balance between teaching customers necessary features and overwhelming them with loads of information and instructions. The goal should be to get them up to speed as soon as possible. Long and complicated onboarding times will add friction and ruin customer experience and reduce engagement.
A common mistake most CSMs make is trying to teach customers all of the features in the beginning. And the reality is that you only need to teach them how to use features that can help them achieve initial value. Take time to understand what each customer needs and help customers take the shortest route possible. This way, they see ROI immediately and realize the value of your product.
3. Proactive Problem Solving and Handling Account Escalations
Another core responsibility is to manage account escalations with proactive problem-solving. This includes quickly responding to red flags, alerts, critical customer queries, overdue support tickets, and so on. The key is to jump on these issues when they are small and manageable to avoid them turning into bigger problems. And it presents your business and customer success teams as reliable and responsive.
4. Long-Term Customer Relationship Management
Customer success managers must build trust and transparency with clients. Relationship-building is key to retaining high-value customers and converting them into advocates for your products and services.
According to the IDC, 53% of software revenue will come through subscriptions. This means that your business needs to develop strong and healthy relationships with customers so they continue to subscribe to your service. And it means that you need to keep them continuously happy and satisfied. It's no longer a 'one and done' deal. Focus on customer relationship goals and strategize ways your customer success teams can connect better with customers.
5. Customer Research: Understanding Needs and Value
In order to build and maintain long-term, meaningful relationships with your customers, you need to first understand them. This means conducting customer research to understand and evaluate their needs, goals, and customer value. Then, using this information to personalize customer experiences so that your customers find value in your product or service.
Focus on providing value to your customers instead of running down the list of everything your business can do. In your demos, show them how your product or service can cater to their requirements and needs. Customers aren't interested in how great your company is unless it provides them value and solutions.
Related: Using Phone Surveys to Understand Customer Pain Points
6. Customer Advocacy and Customer Loyalty
Given that these managers are also known as relationship managers, one of the core CSM responsibilities is customer advocacy. They mediate between customer requests and the business by representing customer preferences. By acting as a customer advocate, CSMs ensure that customer complaints and feedback are recorded, heard, and acted upon. And when customers feel heard and validated, it builds loyalty towards the business.
Andrieu says that "inside his own company the CSM also acts as the voice of the customer, allowing improvement within the organization of the customer experience and sharing feedback on the necessary product evolution, market chances, and improvements to the roadmap."
7. Periodic Health Checks
While CSMs work on improving the experience and engagement of unhappy customers, they also need to conduct routine health checks of their most happy and loyal customers. Take time to calculate periodic health of key accounts, if not all. You may even consider investing in a customer success platform to help you monitor account health in real-time. Studying the account health of your happy and satisfied customers can also help you create better experiences for dissatisfied customers.
8. Subscription and Service Renewals
In SaaS companies, specifically, customer renewals (monthly or quarterly) maintain recurring revenue. This is because most of the revenue a SaaS company gets is through its existing customers, making it even more important to take care of those customers. Remind customers of upcoming renewals, inform them of any changes beforehand, and follow up on these renewals so that there are no surprises. You want your customers to be happy when a renewal is around. The larger the value or duration of a contract renewal, the more effort you should put in.
9. Brand and Product Promotion
Since a CSM's job starts once a sale is made, it is only natural that part of a customer success manager's responsibilities includes brand and product promotion. This means generating buzz and excitement around new products or new features rolling out. You may create new demos and training to go along with these feature rollouts. This also gives room for upselling and cross-selling opportunities.
10. Upsell and Cross-Sell Campaigns
A good customer success manager also encourages customers to upgrade their products. This may mean switching to a bigger or next-tier product or considering complementary products and features. Customer success managers work closely with customers and therefore have a good idea of their needs and goals. This can inform the suggestions they offer existing customers. Remember, don't upsell for the sake of upselling. Provide suggestions and advice that can actually help your customers do their jobs or solve their issues better. And when you offer helpful and considerate advice, you increase customer lifetime value.
11. Referrals and Feedback
Finally, when you do your job well, you create valuable, lasting relationships with customers who now advocate for you and your business. This leads to referrals, testimonials, feedback, and reviews. Encourage your happy customers to spread the word, write reviews, and refer your business to others who may find it useful. And don't forget about customer feedback. Collecting and studying feedback is crucial to understanding how your customers view and use your product. It is also essential for finding areas of improvement.
Ready to Revolutionize Customer Success?
If you're behind in the game, it's not too late to get started. There are many resources available to help you do your job well. Common CSM resources include:
Blogs: The ClientSuccess CSM From the Trenches, CSM Practice, Practical CSM
The Human Duct Tape Show Podcast (hosted by CX-guru Jeanne Bliss)
The Customer Success Community (an online forum)
Slack teams such as Support Driven and CS in Focus.
Take your business' customer success efforts to the next level and lead your customer success teams effectively. There's no better time to start than today!
Related: What Is a Chief Customer Officer and What Do They Do?