Everyone is talking about Voice of the Customer (VoC) data as an essential tool to understanding your customers and improving their experience. But what is VoC and how do you collect such data? Here is a detailed guide to what VoC is and what to keep in mind when collecting customer data through these top 10 Voice of the Customer methodologies.
Voice of the Customer: Definition and Methodologies
First, what is Voice of the Customer? VoC is the way your customers talk about your products and their experiences or interactions with these products and services. It is a market research method where a business collects detailed customer feedback about their products and services used.
Why is VoC Important?
So, why should you collect customer feedback and pay attention to the voice of the customers? Customers using your product are in the best position to explain how useful, user-friendly, and worthy your product or service is. When collecting VoC data, look for:
Customer pain points
Hesitations or objections
Desires and needs
Requirements and expectations
Benefits, usage, results
And so, learning how they use the product and how successful it is in helping them complete tasks will help your business create better products as well as market your current products more effectively.
By collecting VoC feedback, your business can gain:
Comprehensive and detailed insights into what your customers look for and need from your products and services.
Data that can be put towards product development and marketing efforts.
VoC Program Stages
A VoC program — that is, collecting and using Voice of the Customer data — typically involves three stages:
Collection — Collecting feedback and information via interviews, surveys, polls, etc. related to specific products or services.
Evaluation — Analyzing and studying responses to identify customer needs and expectations.
Implementation — Using feedback and analysis to create better experiences and products that boost business performance.

In this post, we will specifically focus on the collection phase of VoC data and what methodologies work best.
And when collecting VoC data, it is good to be prepared with the following questions for each data collection project:
What is the purpose of this data collection project?
What is your target audience or group? (Current customers or new prospects?)
How will you collect this data? (In-person interviews, online surveys, social listening, etc.)
What stage is the customer or prospect in? (Unaware, problem aware, solution aware, product aware, most aware)
Once you have these factors in place, you can focus on questions to ask your customers and prospects.
What to Ask Customers?
Before we dive into VoC methodologies, let's quickly run through how to prepare for customer interviews and surveys. In other words, what questions to ask your customers so you can get the best feedback and insights. Your questions can be focused on how customers perceive your business or how they use your product or service; customize questions accordingly. Here are some questions to consider:
What made them look for your business/product/service?
When did you realize you needed something like [product/service]?
What brought you to [business/product/service]?
How did you find out about [business/product/service]?
What problem were you trying to solve with [business/product/service]?
How did you go about researching for a solution to your problem?
How or why do they pick a business/product/service?
What matters most to you when choosing or signing up with a business or purchasing products or services?
What characteristics do you look for in a business, product, or service before purchasing or signing up?
Why were you interested in trying our [product/service]?
Did you consider any alternatives to our [business/product/service]? What were they?
Why did you choose our [product/service] over [competitor]?
About your business/product/service
What comes to mind when you think about our [business/product/service]?
How are you using our [product/service] at the moment?
How would you describe the [business/product/service] to a friend?
What do you like the most about [business/product/service]?
What is the most useful feature of the [product/service]?
What surprised you about [business/product/service]?
Would you recommend [business/product/service]? To whom and why?
How can [business/product/service] improve your customer experience?
How can [business] improve the [product/service]?
Understanding pain points, concerns, and issues
What would you like changed or modified regarding the [product/service]?
What features do you wish the [product/service] had, that it doesn't currently have now?
What concerns do you have about [product/service]?
What competitor would you prefer over our [product/service]? And why?
What's the #1 thing you can do with [product/service] that you couldn't do before without the [product/service]?
What's the biggest problem that you were able to solve/fix with our [product/service]?
What concerns or hesitations did/do you have before deciding to buy or sign up for [product/service]?
Understanding results and outcomes
What has changed for you since using [product/service]?
What measurable results have you noticed since you started using [product/service]?
What results are you hoping to achieve with our [product/service]?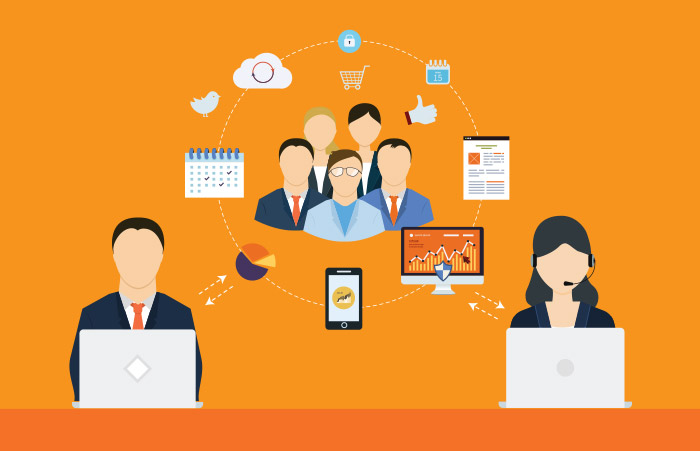 Top 10 Voice of the Customer Methodologies
Let's now look at the 10 different Voice of the Customer methodologies that you use to collect customer data:
1. Detailed Customer Interviews
One of the traditional VoC data collection methods is conducting detailed interviews with consumers. These interviews can help you get insights into the customer's perspective about your business or specifically about a product or service you offer.
You can conduct in-person, phone, video, or email interviews, depending on your capabilities. However, in-person interviews are considered the most effective for this purpose. You can choose to interview particular customers or target groups, depending on why you are collecting this data and how much information you need.
Be prepared with a list of questions and follow-up questions before conducting the interview. Inform customers how long this interview will last and what the purpose is.
2. Customer Surveys & Feedback Forms
A customer survey is another good (and common) way of collecting customer information and understanding customer expectations, needs, and pain points. There are a few different ways to send out customer surveys:
Online surveys through links or emails through survey tools such as SurveyMonkey
Phone surveys through customer service teams or automated IVR systems
In-app or in-software surveys
In-person or suggestion-box surveys
Contact forms surveys, etc.
You can send out such surveys and feedback forms when prospecting new leads or to new and long-term customers. As mentioned above, be prepared with questions to include in your survey form. When appropriate, include and offer multiple-choice options, drop-down lists, text-boxes, and so on. This will enable customers to provide more information and give you detailed results.
3. Customer Reviews
Online customer reviews are a great spot for collecting information about how customers are using your products and determining how they feel about them. You can look up Google reviews as well as industry-specific review sites such as G2, TrustPilot, Capterra, etc.
Additionally, since these reviews appear online and are visible to potential customers, you will want to watch these reviews and respond to them as well. Respond to good reviews with "We appreciate your business." And respond to negative reviews with positive and solution-focused responses. In other words, show new prospects how your business handles negative reviews and customer concerns.
Related: Global Call Forwarding Reviews
4. Call Detail Records
Call detail records can be helpful when putting together insights and data based on history. You can use call records to understand the preferred communication channels and contact times. Additionally, you might even identify common complaints that require the help of your customer support team. This information can be used to create support content that helps customers solve issues through self-service options, when appropriate.
5. Recorded Calls
Next, record and review calls with customers. A call recording service is a great tool for sifting through common customer needs, expectations, and complaints. Here, you can identify patterns, anomalies, and more. These insights can then inform better product development and enhanced customer experience.
6. Email Groups
You can use highly personalized emails to specific segments or send well-written generic emails to all your customers. Make it easy and less work for your customers to answer the survey. You may choose to include the feedback form or poll within the body of the email or include a link for them to click. Let them know the purpose of the survey and how long it will take them to complete it. You may even choose to include a reward for a lengthy survey that will take up a good amount of their time.
7. Social Listening
Social listening refers to paying attention to what your customers and clients are saying on social media platforms. More specifically, what are they saying about businesses, products, and services like yours? You can choose to simply listen or actively participate in the conversation to learn more about customer expectations and interests, directly from customers and in real-time.
8. Live Chat
Live chat (whether monitored or AI-enabled) is a popular customer support channel. Web visitors often use live chat to connect with a company as opposed to calling or emailing them. This makes live chat a good source for collecting VoC feedback. You can collect feedback by asking questions in real-time or scheduling a follow-up survey after assisting the customer.
9. Focus Groups
Focus groups are groups of people who asked to share their thoughts, feelings, and expectations about a product or service. You can use focus groups to test new products or features, gain feedback on existing products and services, learn how to improve user experience, and more. This is another common way of understanding the Voice of the Customer at different touchpoints.
10. Customer-Focused KPIs
There are two customer-focused KPIs or metrics that can help you gain insights into how satisfied your customers are and whether they will advocate for your brand:
1. Net promoter score (NPS) measures the loyalty of a business's customers. NPS provides quick feedback from customers focused on whether they are likely to recommend your product or service. A common example of this is — "How likely are you to recommend our [business/product/service] to a friend or a colleague?
2. Customer satisfaction score (CSAT) measures the level of customer satisfaction after interacting with a business or using a product or service. Use questions similar to those in NPS measures and customers can answer with ratings such as a scale of 1-10 or range of Very Satisfied-Very Dissatisfied.
Let Voice of the Customer Methodologies Enhance Your Services
It's not an underestimation how important customer satisfaction is, and companies should aim to ensure they are delivering on this fully. As we have demonstrated, Voice of the Customer data is a key tool for businesses to understand what customers appreciate about your business, and ultimately, where your business can improve. If you are aiming to maximize the experience for your customers, be sure to implement VoC methodologies and learn more about how to please those seeking out your products or services.