2021 was hard. Let's face it: many businesses lost valuable customers and many customers lost their favorite businesses. However, there is still hope for those who need it. Reconnect with past customers and ignite the flame with new customers through customer success trends for 2023.
2021 Customer Success Trends
What is customer success and why is it going to be important in 2023? Customer success is the process of proactively reaching out to customers and clients and working on improving their experience with your business. While customer service is reactive (after a customer reaches out to a business), customer success is proactive and takes the first step.
The 2020 global pandemic caused much uncertainty and dramatically changed business practices. As such, customers need more care in the new year than ever before. This is where customer success comes in. Make your customers happy, develop strong customer relations, and increase sales with these 6 customer success trends for 2023.
1. Virtual and Multichannel Communication, Especially Video
COVID-19 led to many businesses coming up with creative ways of staying in contact with their customers and making themselves reachable. This led to a rise in multichannel communication and customer support with businesses offering voice calls, text messages, live chat, emails, and video calling.
Video streaming and video conferencing are important customer success trends for 2023. In 2021, many businesses had to switch to video conferences for sales and customer support services. With video streaming and conferencing, these businesses were able to engage in detailed and personalized meetings with valuable customers. In a time of uncertainty, this helped bring many customers on board. As such, customers will expect some degree of video and virtual support in the following years.
Related: 5 Ways to Win Back Your Post-Pandemic Customers
2. More AI and Automation Technology
AI and automation in business continue to be a growing trend. Businesses across the board are finding ways to streamline and automate simple, repetitive processes so that their employees are free to focus on more complex and important tasks. Customer success teams can also benefit from automated processes. Some common customer success automation tools include:
Welcome emails and follow-up messages
AI chatbots
Automated IVR systems and auto-attendants
Personalization with regards to deals and offers
Ability to segment and prioritize customers
One example of an efficient customer success automation tool is the automated IVR system. An IVR system answers incoming calls, identifies the caller and their needs, and proceeds to assist. The IVR system can be programmed to simply transfer callers to the right department or employee. However, more advanced IVR systems can even assist callers in completing tasks without the need of an agent. These tasks include, but are not limited to:
Collecting feedback and surveys
Providing troubleshooting help
Providing information about the company (hours, location, services offered, etc.)
Phone system automation can help streamline services, increase efficiency, and help your teams work like a well-oiled machine. Plus, you are guaranteed more accuracy when you use AI to conduct basic tasks.
3. Proactive and Customer-First Strategies
Customer success focuses on being proactive, as opposed to customer service which is reactive. In other words, customer success occurs before the customer reaches out to you. More specifically, in customer success, your business reaches out to customers to make their experience better.
Here is a great opportunity to put those customer-first strategies to use. These strategies focus on:
Understanding the customer's needs and expectations.
Working closely with the customer to provide useful and relevant solutions.
Collecting feedback from current customers.
Conducting market research to develop strong buyer personas for your target audience.
Creating better experiences and interactions for your customers.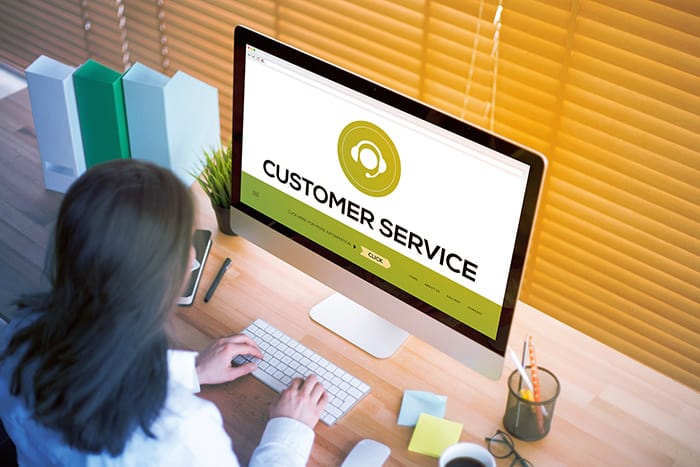 4. Personalized Experience and Service
Over the years, businesses have noticed that customers respond better to personalized service. Providing personalized service for your customers can include:
Personalized or customized sales and customer service — researching or studying your customer and their needs before pitching them or providing assistance.
Including personalization features in your phone system that identify callers and help them with their account or query, keeping their history in mind.
Personalized email marketing with customized and relevant products and services.
By offering custom solutions and personalized service, your customer understands that their business is important to you. Additionally, you make it easier for them to see how your products and services can directly relieve their problems and make their lives or businesses function better.
Furthermore, by executing such an approach, you can increase your customer lifetime value. This is a great way to increase your value as a business when marketing to target customers.
5. Focus on Customer Journey Mapping
Customer journey mapping is one of the most important customer success trends for 2021. Customer success as a service involves working closely with customers and clients and helping them achieve their goals. As such, your customer success teams will need to measure and map their journey.
For most businesses, the customer's journey starts at the moment they show interest in your product or service. It ends when they make a purchase. However, for companies focusing on customer success, the actual journey begins at the customer's purchase. How can you continue to serve this customer and ensure they will come back for more?
So, what is customer journey mapping and why is it significant? Customer journey mapping involves creating a journey map for your customer. In other words, developing a map that details the visual story of your customer's interactions with your company. By doing so, your customer success teams gain insight into each customer's behavior, needs, and perspective. And by understanding these factors, your business can provide better services to valuable customers. With customer journey mapping, you can:
Understand customer preferences via feedback
Create better alignment between teams
Measure and enhance customer experience
Define milestones and work towards them
Execute better customer success strategies that are more likely to be successful
6. Collecting and Reviewing Customer Success Metrics
Lastly, as with any significant business process or strategy: Collect, Measure, and Optimize. Collect data and feedback regarding customer experiences. Measure important customer success metrics such as customer health scores, CLV, customer satisfaction scores (CSAT), net promoter score (NPS), etc. And based on your findings, improve and optimize customer experiences and interactions.
Strengthen Customer Relations with Care
Customer success helps you work with customers to better understand and serve them. By doing so, you can strengthen their relationship with your business and convert them into recurring customers or those that recommend your business to others! Give the above customer success trends for 2021 a try and give your business the tools it needs to thrive in the new year. Call us to learn more at 1 (888) 908 6171.