First call resolution (FCR) directly impacts customer satisfaction and retention. It is, therefore, recommended that your business or call center measure and track this KPI regularly. Here is a guide that will help you understand the importance of first call resolution and how to measure and improve FCR rates for your business.
What is First Call Resolution?
A first call resolution rate measures a call center or business' ability to resolve customer calls when they first call. In other words, customers who call to inquire about a product or resolve an issue are helped during the first call and no follow-up calls or emails are required.
First call resolutions or FCR is an essential call center KPI or metric. This metric is also included in customer relationship management or CRM systems.
Why Should Your Contact Center Measure First Call Resolution Rates?
When customers contact your company regarding an issue or product, they expect to have an answer quickly. The longer they have to wait to resolve a concern or question, the more likely they will find a different company that provides faster service and quicker solutions. Customer satisfaction (CSAT scores) drives brand loyalty and customer retention rates. Good first call resolution rates can improve customer satisfaction and help you keep your loyal and valued customers close.
Furthermore, this metric also helps you measure the efficiency of your employees or agents. For instance, how quickly can agents resolve a call? How much time is spent on resolving issues? Do they spend more time with follow-ups with the same customers or are they able to attend to others as well?
Calculating first call resolution can give you insights into how your business is performing in terms of customer satisfaction. The higher the FCR rates, the higher your customer satisfaction scores. For any contact center or business, the goal remains: achieving high first call resolution rates and low talk time.
How to Measure First Call Resolution
FCR is commonly measured as the total number of calls resolved on the first call divided by the total number of calls received during a certain period of time.
When measuring first call resolution, you may want to consider the following criteria or factors that could affect this score:
What does "sufficiently resolved" mean? Is it only when a customer's issue is resolved? Or does customer satisfaction count as well?
Does a callback include agents following-up with callers via chat, SMS, or email?
Will FCR include calls handled by your IVR?
What about calls abandoned calls due to confusing IVR, long wait times, etc.?
Will a caller reaching the wrong department be included?
What about a call where a manager was conferenced in or that was transferred to a colleague?
Make sure you clearly define what FCR is and how it will be measured so that your agents and employees are prepared.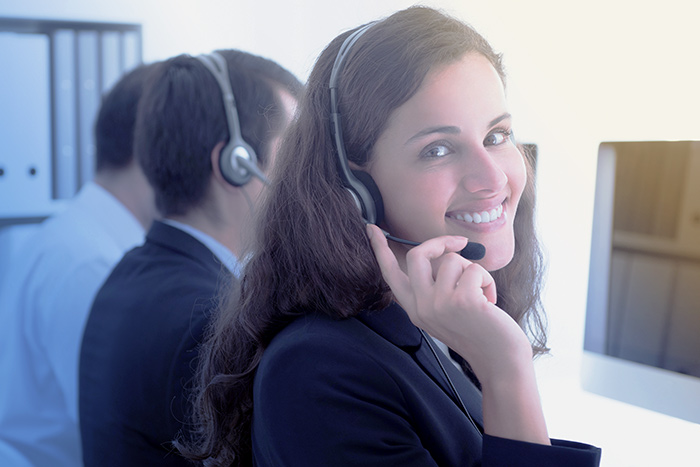 How to Improve FCR in Your Call Center
There are a few different ways to improve your contact center or business' FCR rates:
1. Set realistic goals: Define what FCR is and ensure your agents and employees understand the importance of good FCR rates and how to achieve them.
2. Train agents: Train call center employees to meet your company's standards and mission. Use a call recording service to highlight strengths and weaknesses.
3. Conduct performance analysis regularly: Review employee performance and efficiency by sitting in on calls or reviewing recordings.
4. Identify common customer questions and issues: The fastest way to help customers is to be prepared for issues or concerns that may arise while using your product or service. Identify common issues and train agents to quickly resolve.
5. Develop an easy-to-follow knowledge base or guide: Provide employees with a knowledge base or guide that can help them help customers efficiently.
6. Track FCR on all communication channels: If you communicate with clients via phone, email, live chat, social media, etc., ensure that you track FCR rates on all these channels. A low rate on other channels can bring your overall FCR rate down.
7. Develop incentive programs and rewards for employees: Give employees good reasons to do their job well so they work harder to resolve calls on the first try.
8. Set customer expectations: Create better caller experiences by reducing wait times, employing an effective IVR system, etc.
Improve First Call Resolution to Boost Customer Loyalty
Can call analytics help you gain better insights into in FCR and how your business is doing to see where you can improve? Start measuring first call resolution today and secure your valued customers!