The rise in modern technology usage and emerging markets has made Africa a prime location for international business.
So, what does that mean for companies wanting to invest in the continent? Whether you're a multinational business or a foreign investor looking to tap into this growing economy, it is important to take a closer look at what the continent has to offer.
Why Africa is a Good Destination for Foreign Investment
According to the World Investment Report (2022), "FDI flows to Africa reached $83 billion, from $39 billion in 2020." This upswing was welcomed as the continent worked hard to recover from COVID-related downfalls.
Local companies and global players are continuing to invest in the continent. And governments are expanding their foreign investment policies to encourage more investors, leading to a rebound in foreign direct investment (FDI).
One such initiative is the African Continental Free Trade Area (AfCFTA). This is the largest free trade area in the world, including 55 countries with a population of 1.3 billion and combined GDP of about $3.4 trillion.
AfCFTA creates jobs and incomes, attracts investments, and furthers the development of regional supply chains. With this in place, we can expect an increase in intra-African trade by 81% by 2035. Specifically, AfCFTA's Sustainable Investment Protocol can lead to a rise in FDI flows – both into and within the continent.
Additionally, high commodity prices, reopening tourism, and dissolution of pandemic restrictions are a few other factors contributing to Africa's positive economic outlook.
All of this means new sources of investment are becoming available, and emerging sectors are expanding.
Remittances into Africa are Growing
As global remittances are expected to reach $630 billion in 2022, remittance inflows into Africa will continue to grow. In fact, 2021 saw gains in Sub-Saharan Africa with 14.1% and the Middle East and North Africa with 7.6%. And the driving force is an increase in investment and access to credit.
"There are significant numbers of people from Africa that live and work in Europe and America and send money to family and friends. The funds are used for investments, medical expenses, school fees, and day-to-day expenses," explains James Kimani, Workforce Manager, NatWest.
The top 3 destinations in Africa for remittances are Kenya, Nigeria, and Zimbabwe.
In Africa, the labor supply is abundant, and the people are willing. These incoming remittances bring new economic opportunities such as the growth of small businesses and self-employment, and they help reduce poverty within the continent.
According to Kimani, "Technology has made it easier to send money. However, the main challenge as I see it is that the margins are very thin for [remittance] businesses. So, increasing volumes of transactions will make it a more viable service."
What Makes Africa Popular
Unlike its reputation for being conflict-ridden and inundated by corruption, Africa offers countless opportunities for establishing profitable businesses. Often described as the fastest-growing continent, there are many reasons why local and global players continue to invest in Africa.
The continent boasts a large, young population and a steady rise in the middle class. It is also going through a telecommunications boom and technological revolution. This means that more and more people from the continent are online and reachable. And your business has access to an educated and skilled workforce.
In fact, keeping the growth of mobile connectivity in mind, experts at Deloitte are convinced that Africa's telecommunications sector will attract more inbound investment and economic development.
On top of that, Africa has over 400+ companies with revenues of over $1 billion. And thanks to major multinational corporations investing in the continent's natural resources, infrastructure, and more, Africa has a pretty sizable consumer market with over $1.4 trillion in consumer spending.
What Industries are Most Poised for Growth?
In 2022, African start-ups seem to be taking off, with more and more investors interested in and ready to support up-and-coming businesses. In fact, African start-ups attracted a record $5.2 billion in venture capital in 2021, which is more than the previous seven years combined.
Financial Technology (FinTech), particularly, has great growth potential, with new opportunities and start-ups leading the way. According to a Disrupt Africa report, investors in African tech start-ups more than doubled in 2021, an increase of 108.4%. This boom is corroborated by those in the African financial services and FinTech industries.
Munya Chiura, Head of Growth Rest of Africa, Flutterwave, suggests that FinTech has brought about "multiple opportunities to continue to drive financial inclusion." Kimani seconds this opinion of FinTech and financial services thriving in Africa. Specifically, he explains that "Mobile Money is very big in Kenya," referencing businesses like Safaricom, which provides the mobile wallet product, M-PESA.
African industries and emerging markets most poised for growth include:
FinTech and Mobile Money
Renewable Energy
Technology
Telecommunications
According to Chiura, "Other industries that are exciting [and poised for growth] are e-commerce, mobility services, agric-tech, and healthcare."
Experts predict that North Africa and Francophone Africa have the potential for accelerated growth because they do not have as much venture capital funding as other regions of Africa.
Have a look at FT's ranking for Africa's fastest-growing companies in 2022.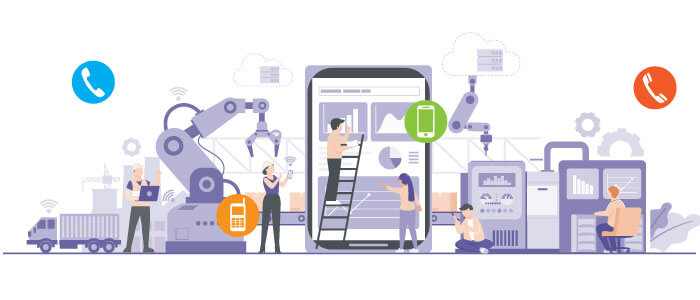 But, There are Challenges in Doing Business in Africa
Despite its growth potential, there are a few things to keep in mind when doing business in the continent:
1. Skepticism of Foreign Investment
Africans tend to be wary of foreigners that want to invest and do business in the continent. This is often chalked up to historical, ideological, and political reasons. While changes in economic policy and growth in FDIs have welcomed foreign investment, there may still be a few indirect barriers preventing Africans from doing business with global parties.
So, as a newcomer, you'll want to establish a local presence. You may even benefit from connecting and building relationships with locals on the ground.
2. Rate of Digital Adoption
Secondly, while new technologies are being developed and used, digital adoption is still relatively low. For instance, smartphone and 4G usage are not as high in Africa compared to the rest of the world. In fact, by the end of 2020, only 46% of Sub-Saharan Africa was subscribed to mobile services. And 4G adoption is expected to reach only 28% by 2025.
Because of this, not a lot of consumers even have access to WhatsApp, video conferencing, etc. And others might not know how to use such services, except for making a basic phone call.
3. Telecommunication Scene
Additionally, high tariffs still exist for African locals who want to call internationally. So, it may benefit you to have a local number in countries where you want to do business. This way, local customers and interested prospects can call your international business without paying high long-distance rates.
But, local and international toll-free numbers are difficult to come by for some hard-to-reach and rural areas. Unless telecom providers have connections with local, regional operators, they cannot guarantee connectivity to different parts of the African continent. This is true even of some major global telecom providers. So, it is always a good idea to double-check a provider's coverage before signing up.
How Can African Call Forwarding Services Help?
To combat these challenges, you can work with an Africa call forwarding service like Global Call Forwarding. This way, you can get local phone numbers or international toll-free solutions to target different countries in Africa and then forward incoming calls to your business wherever it is located.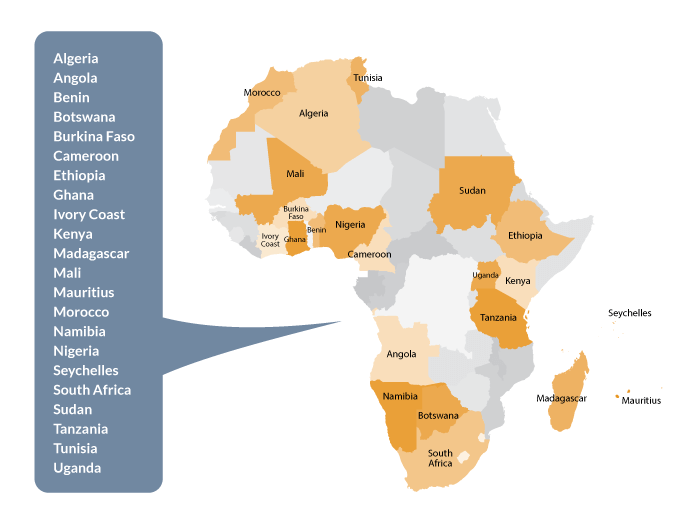 Our parent company, United World Telecom, has extensive experience navigating Africa's complex telecommunications environment. This also means that you don't have to spend time managing contracts with a bunch of different local vendors because we take care of that for you.
Since our early callback days, we've been providing global telephony solutions to businesses and consumers in the region. Find out how we can help you expand your business in Africa; call us today or chat with our experts online!