If your business makes phone calls, as all businesses do, you want to protect yourself in every way possible. For this reason, you may be wondering, "is it illegal to record phone calls?" Certainly, before investing in call recording services that could put your business at risk, it's best to understand your rights. This way, you can be sure that you're making the best decision for both your business and your consumers.
Understanding Consent for Recording Phone Calls
There is no one answer to the question, "is it illegal to record phone calls?" This is due to the fact that it could be illegal if you go about recording calls in the wrong way. To get around this, all you have to do is understand consent. But, there are both federal and state regulations that involve consent to recording calls. In simple terms, consent is having permission to record calls before doing so. Consent can come either by you, the person on the other end of the phone, or both.
Federal Consent Laws
According to federal regulations, it is legal to record phone calls if one of the two parties consents. This means that you can make a phone call and give consent to the call recording, as an employee or otherwise. Then, the other person (who answers the phone) doesn't have to give their consent to record. This is the "one-party consent" law. But, this means that if you are not one of the two parties that were on the phone, you'll need the consent of the person that's called to record the phone call legally. However, only if you're the one recording the calls (rather than the employee him/herself).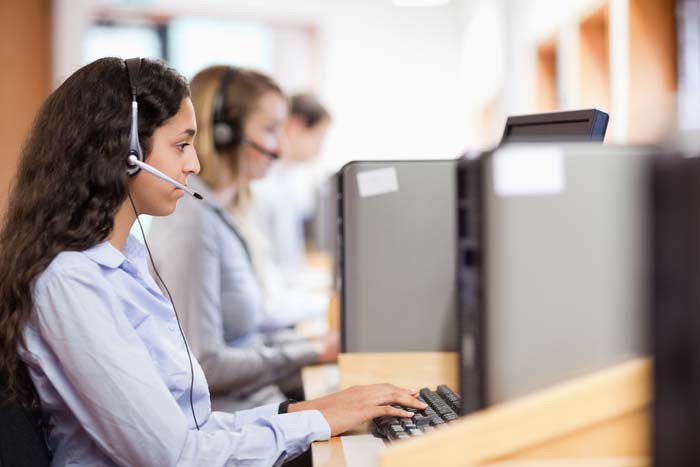 State Content Laws
It's important to note that while there is one overall federal law that permits a "one-party consent" law, not all states adopt this concept. And, with different state laws, this could affect businesses recording calls in these states. For example, there are 38 states (plus Washington DC) that have a state "one-party-consent" law. So, if you're not in one of these 38 states, you could need the consent of the calling party before recording any phone calls.
Getting Around any Legality with Recording Phone Calls
So, what if you find that you're not in one of the 38 states that allow for "one-party-consent"? Or you just want to play it safe? You can always protect yourself legally in one way. Simply have a call recording play out a sequence. Use this to describe how the call is recording before a person connects to a person on the other end. This provides the consumer with the choice of whether or not to provide consent before the phone call even takes place. And, it protects businesses from any legal issues concerning call recording. States that require this consent before phone calls are "two-party-consent" law states. These US states include:
California
Florida
Connecticut
Montana
Illinois
Maryland
Massachusetts
Pennsylvania
New Hampshire
Washington
And Hawaii in private call settings
Closing: Recording Your Business Calls
Be confident in your ability to record phone calls to protect your business from any potential threats. It is surely legal to record phone calls, it's just about knowing your rights as a business owner or employee. Now that you know how to protect your business by learning about consent laws, you may be wondering, "How can I record my phone calls?" Well, with virtual phone numbers available from companies like Global Call Forwarding, it's simple to set up and record any call you make through your business phone numbers. This is because virtual phone numbers use the internet to work on virtually any business phone system. Above all, they can utilize any business phone feature imaginable, including call recording.