The best way to improve your relationship with your customers is to improve the way you provide customer service. Even if you have the best product on the market, people will remember if they were not treated well by your staff. If customer service is the face of your company, then you always want to make a good first impression. Companies that have been in business for a long time know the importance of having good customer relationships, and they constantly ask themselves how they can be making better customer service choices. Any good company knows the best way to grow a business is to consistently lookout for ways to improve customer service. After all, it's much easier to keep an existing customer than to gain a new one, and loyal customers help their favorite businesses by marketing through word-of-mouth.
Read on to learn some tips on improving your customer service.
Listen to the customer's wants and needs.
It might seem simple, but when you truly listen to someone, it not only helps you to understand their issues, it also shows great respect for the other individual. When a customer feels like they are being heard they will remember that feeling and how well they were treated. Your employees should not be going down a list of questions to get to the bottom of an issue, simply listen to the customer and what they have to say. Once you have fully heard them, you will be able to respond to them with the best solution for their issue.
Respond quickly to problems.
Customers don't want to wait for anything, especially when they're already not satisfied with something. If you are unable to provide the customer with exactly the response they need that day, at least acknowledge that you've heard their inquiry. If someone sends your company an email and you can't resolve their problem without looking further into the issue, at least make initial contact with them to let them know that you are working towards a solution.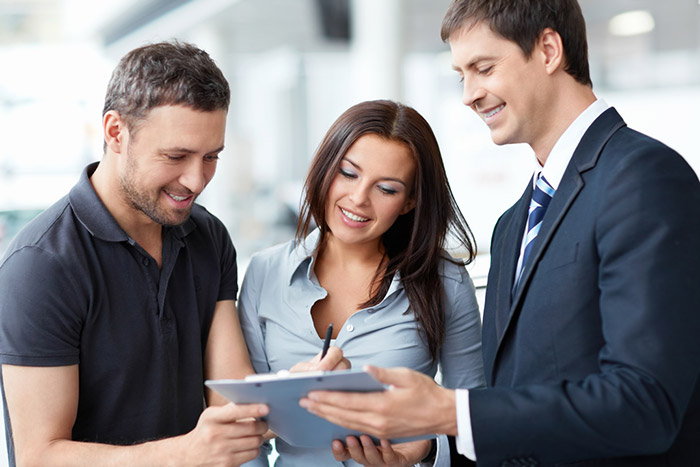 Provide support.
Never get angry with a customer because they do not have all the information that you need to help them out. Instead, provide them with as much assistance and support as you can until they can obtain all the necessary information. Treat every customer as if they are your next top brand ambassador. Staying calm with an irate customer is extremely important, too. Every time you interact with a customer you are establishing a relationship and creating a potential selling point.
Establish trust.
Customer and company relationships begin professionally, but once you have spent time on the relationship with them and have built loyalty you can go the extra mile for them. Showing that you care for your customer, like remembering his or her birthday, are small things that help to establish trust in your customer/ business relationship.
Train your employees.
It is important that all of your employees are trained in how to properly interact with customers. You should provide training for all possible situations, including how to deal with angry customers, and how to go above and beyond for loyal customers. Each time a customer comes to your store or calls your customer service line, they should know what to expect, and they should expect a pleasant experience.
Don't sacrifice quality for quantity.
Yes, you want your company to grow and be successful, but if it happens too quickly, you might be headed towards a swift downturn. Some companies can survive a quick growth, but others are better off winning at a slow and steady pace. Organic word-of-mouth referrals can eventually be your best marketing strategy. And the best part is that word-of-mouth marketing is free! Slowly establish loyalty with the customers that you have and then sit back and watch your company expand into the company you've always wanted it to be. Good customer service is a powerful tool to not only get new customers but to keep them coming back.