Small business owners and home based businesses can improve business image with advanced call forwarding services.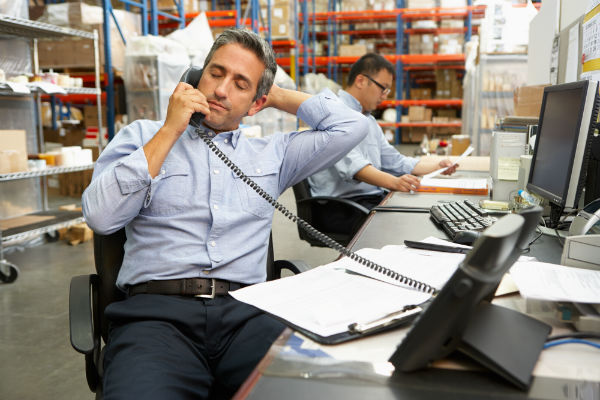 At some point in in time, every entrepreneur or small business owner will have one of those moments where a light bulb goes off and you realize, "Oh, my. My business is growing so fast that I can't keep up with everything."
It's a good problem to have, but it also is one that requires action. If you're buried with paperwork, burning the candle at both ends and working more hours than you can physically spare, it's time to get help.
One of the easiest and fastest ways to relieve some of your stress while improving your company productivity, customer relations and image, is to seek the services of Global Call Forwarding. This company features toll free services that have helped thousands of entrepreneurs like you launch and grow their business.
Here are some of the most immediate and gratifying benefits you'll experience:
Enhanced company image
Increased productivity
Potential increase in profits
Vanity numbers
Unified messaging
Follow-me call forwarding
The ability to give off the impression of being an established corporation
Easy-to-use applications
Full range of features and options to fit your unique needs
Enhance your personal branding with call forwarding numbers
And that's just the beginning. If you know it's time to expand your business, improve your offerings and provide great customer service, then using a qualified voice system provider is your next step. It'll be one of the easiest business moves you've ever made.
In the professional world, you are your brand. How potential clients find you and how others in your industry look at you will depend almost entirely on the personal branding strategy that you set forth. It should not be a surprise then that personal branding extends to every aspect of your professional persona. From the clothing you wear to the design on your business card your personal brand needs to be unique, memorable and simple to remember.
While personal branding is important in all aspects of your professional life, one area that it may be most crucial is your contact information. Applying your personal brand to your telephone number is easier than you might think thanks to call forwarding.
A customized call forwarding number is a great way to increase your exposure and propel your career. By changing your existing number into something simple to remember and easy to share you can start promoting your business through platforms like websites, blogs and social media—all in a completely safe fashion. Customized numbers eliminate the long and awkward sequence of numbers, making it possible for you to make yourself easily identifiable with a simple word or even your name in lieu of a standard phone number.
Whether you are handing out your number on the fly, are posting it to social media accounts or building your web presence elsewhere, a customized, unique number can really boost your personal brand. Call Forwarding numbers can protect your personal identity by unifying your personal contact information with that of your company, offering you a level of anonymity that handing out a personal number exposes. As an added benefit, changing your personal number to a forwarded number will reduce unwanted telemarketing calls.
By forwarding your number to a single, customized line you can unify multiple lines into one simple number. This makes it easier as you grow, making it possible for all potential employers or clients in multiple cities to contact you through one simple number—without requiring different numbers for different locations and area codes. Your customized number can be toll free, which increases your business persona and adds a higher degree of validity to your professional name.
Don't let your contact information be just another forgotten number. Enhance your personal brand by customizing a forwarded number and spread your name to a whole new world of potential clients.