Vanity Phone Numbers
Are you be considering a vanity number for your company? This might be a very good business move. Why? Well, a vanity number is not just an ordinary number. In fact, it will not just help your business sound more qualified, but it will also look more qualified as it bears a number that is at once, instantly recognizable.
You might not know this, but a vanity number is what can put any business at the top of their game. Wait, let's slow down here. Maybe you're not that familiar with vanity phone numbers. Okay, let's pretend nobody knows. A vanity number is a toll-free or local telephone number for which a subscriber desires a specific sequence of numbers for marketing purposes. Starting to ring a bell? They are specifically chosen phone words (for example, 1-800-Battery or Food or 1-800-Flowers), that enable you to use your number as part of your branding, because they represent the wording of your company in some way or another.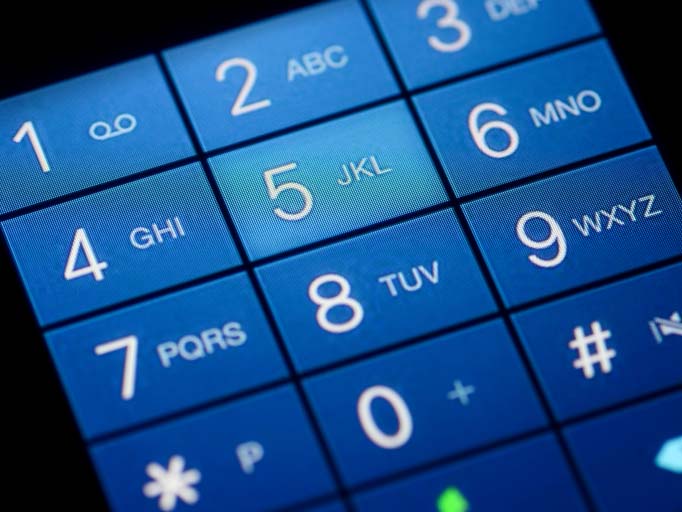 These vanity phone numbers did not just pop up out of the blue. They have been around since the early 1990s. Thus, a lot of standard vanity phone numbers have been taken and utilized.
Now, you might see numbers that end with digits that repeated themselves (such as -1111) are intensely publicized by taxi and food delivery corporations; for example, the pizza chain that has trademarked 967-1111, a local number in Toronto. If you get a vanity toll free number, it will more than likely have a word or a phrase, which is connected to your company. A lot of the times, it will be the name of your product, or business or service. So, your clienteles can recognize who you are and what kind of service you are bringing to the community.
You might not know this, but there are numerous benefits of a significant contact number. They are clear in expressions of branding your enterprise, but at the same time, they do hold possibly dozens of other advantages for your advertising and processes. They are memorable; they enable customers to instantly correlate your business with a specific industry, which gives you precedence in their psychology when choosing a brand; they are fun, which also helps customers to recognize you, apart from others who all sound the same.
With that said, keep reading and learn about 10 of the Best Vanity Phone Numbers in existence!
800-Giant-Men
If you are looking to do some moving, then this is the number you'll want to call. The Gentle Giant moving company sure distinguishes how to grab your attention. Now it's a massive, Boston-based moving and storage and, the word on the street is that they get the job done, big-time.
800-Virus-No
The is a famous number that you might have seen around once or twice. It is evident that McAfee uses this number to make it known just what their product is supposed to do. It may be a little backwards in language structure, but you still get the point.
800-Junk-USA
This may or may not be a number that you are familiar with. However, it's a vanity number that has been out for quite some time. Apparently, it involves College Hunks Hauling Junk who discovered just the right 800 number. Their marketing scheme makes it completely memorable for those in need of the service.
800-44-Store
Now here's a number that sounds like it comes in handy. This public storage company might not have obtained the correct vanity number they were initially after, but nonetheless, you get the point, and it's something that is just easy to remember at the end of the day. Anyway, if you're looking for packaging and storage of goods then you might want to give them a call!
800-905-Geek
If you're intrigued by vanity numbers that remind you of your nerdy high-school days, well this is it. Now, Geeks on Call are the people who will help you get your computer, or IT matters taken care of in a jiffy. More significantly, they aren't shy to tell you that they are geeks; their 800 number is proof of their pride!
1 800 Go Fedex
The best vanity phone number will be a memorable phone number like 1 800-Go-FedEx. Now, this is a number that will always keep you on the top of your client's cognizance.
1-800-HURT-NOW
Talk about a number that sticks out like a sore thumb, well this is definitely one! If you have a personal injury, you might want to give these guys a call. A vanity number like this one delivers an extra branding muscle and a memorable substitute. This is just one of numerous examples of how vanity toll-free numbers can increase business for legal authorities.
800-RU-Mouse – Mouse Systems Corp
Now, if you are having a bad day and you want to get a giggle or two in, vanity numbers like these will get you a laugh in. This company completely understood the idea of a catchy vanity number because this one does this trick when it comes to marketing purposes.
800-Dog-Poop
Now, if you are looking for a vanity phone number that will make you die laughing, this one will do the trick. If you have a dog and you're looking for somebody that can help you with getting rid of the extra bowel movement lying around, then these are the people that you will want to get in contact with. Yes, if you haven't already guessed it, they are a poop-scooping business.
800-IGo-HoJo
If you are still looking for laughs, then you've got to see this number. Apparently, Howard Johnson's hotel franchise has a sense of humor as well because this number will get you on the floor, laughing out loud. You must admit that the creativity and the marketing for the vanity phone number are not bad at all.
These ten best vanity phone numbers are the kind of numbers that will make any business well-liked among their prospects and clienteles. This is because they can think of them and can with no trouble remember their business at the time of their necessity. Vanity phone numbers are precisely what you need to prosper in the business world.
Give your marketing efforts a boost with a vanity number today!