Many businesses see how necessary it is to use virtual phone systems to connect with their current customer base. And they recognize these systems as a great tool to establish connections across new markets. Cloud-based phone systems with virtual numbers allow sales teams to connect with local and international customers for affordable prices. And they come with various cloud communication features like time-based routing, hosted call recording, customized voicemail greetings, and more.
What Can Your Business Do with a Virtual Phone System
Most entrepreneurs don't start off with a lot of disposable capital that they can use on fancy corporate offices. Most small business owners have to invest every dollar earned in the early years for growing their company. Many small businesses don't survive as a result of wasting money on unnecessary resources. Entrepreneurs in the know realize that when they're trying to grow their businesses, having a virtual phone number is a great investment that will be rewarded at a tremendous rate. Virtual phone numbers keep you connected and relevant in today's markets, without a major financial commitment.
So, why should your business change its business phone system? Here are the top reasons to get a cloud phone system:
Work From Anywhere
With all of the features a virtual phone system provides, there is no need to sit by the phone in your office after hours. With call redirection services, you can take important phone calls when you're traveling or working from home. And there is no delay for the caller to get in touch with you. They simply dial the same number as your office and you are instantly connected to your mobile phone or the device of your choosing. Missing phone calls is nearly impossible, but if you do, you can even forward voicemails as MP3s or text messages through to your email or fax machine. So no matter where you are, you can remain connected.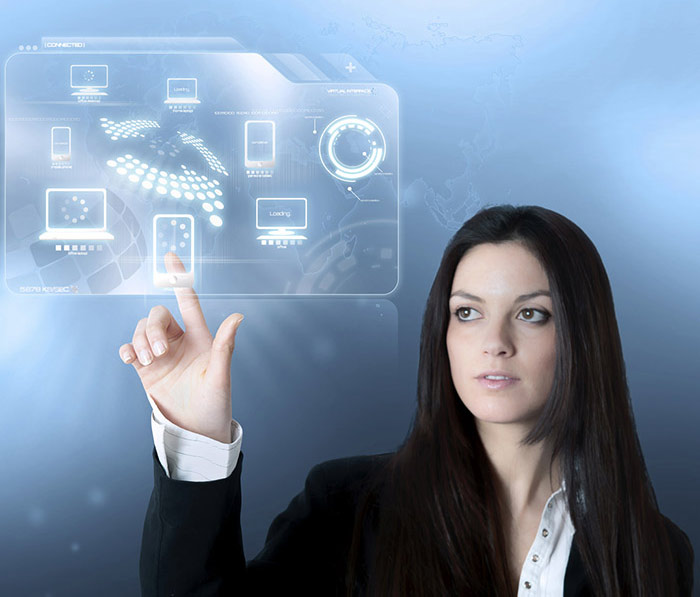 Forward Calls Internationally
Additionally, you can route incoming calls internationally with an international call forwarding service. With this service, you can forward international calls made to your virtual phone number to another phone number or line in a different country. For example, your Mexico customers call your Mexico local phone number. You can set calls to this number to be forwarded to your office based in London. Your Mexican customers won't be charged for an international call; they'll pay regular local calling rates. And you get to connect with them without opening a physical office in Mexico.  This way, international call forwarding within a cloud phone system helps businesses expand globally in a cost-effective manner.
Related: How to Set up a Virtual Phone System?
Route Calls Smartly
Like redirecting calls to your cell phone, you can also route calls to the right departments within your company. Callers interacting with an IVR menu can choose an option on their keypad. This will redirect them to the best person to help them out.
On the other hand, if you are waiting for a very important call and need to go into an emergency meeting but cannot afford to miss the call, you can always redirect them to someone who is available during that time frame to take the call. The best part is that when you're away, you don't have to worry about missing any important calls; you can even set an away message. Whether you've stepped out to lunch or went home for the day and need to spend time with your family, you can notify your clients why you cannot come to the phone and redirect them to an alternate means of communication, or details on when they will be called back.
Access Cloud Communication Tools
Depending on your cloud phone service provider, you can get access to various advanced communication features when you get a virtual phone system. Here are some of the more popular features businesses use:
Advanced Call Routing
Cloud IVR
Voicemail and SMS Forwarding, and more.
Offer 24/7 Customer Service
The best way to see your business grow to new heights is to have stellar customer service skills. After all, loyal customers are the lifeblood of any business. The best way to excel in your customer service skills is to be available to your customers at all times. With features like simultaneous ringing and sequential forwarding, your customers will never have to hear a busy tone when calling your business.
Scale and Grow
With the number of different plans available from virtual phone system providers, you can easily find one that meets your current demands. However, sooner or later your business will begin to grow and you will demand more from your service provider. Service providers like Global Call Forwarding will grow with your company and offer several different plans that will work with you at any stage of development, along with the additional services you may need for maximum efficiency in handling your communication needs.
Get a Cloud Phone System with Global Call Forwarding
Global Call Forwarding offers businesses with virtual phone systems tailored to improve office productivity as well as caller experience. Our cloud phone numbers come with advanced features and services so that you can create the right business phone system for your company.