Are you looking to find new ways to use technology to make your business and personal life better? Becoming an efficient entrepreneur takes hard work but its possible. We break down how to get yourself organized for a smoother work-life balance.
Empower Customers
One of the key methods of making your business more productive isn't necessarily tied with doing more. Instead, it is what you don't do that makes the difference. And one way that businesses continually make this mistake is by assuming that customers need to be guided every step of the way and don't want to handle their business directly. For instance, the popularity of the self-checkout line at major retailers enables customers to take care of their shopping without any assistance from staff.
Your business can do this, too, with the help of Global Call Forwarding's IVR and PBX services. In short, these services enable inbound callers to use your directory to find the information and complete their transactions by themselves. By providing basic information through your directory (ex. store hours), you can simultaneously empower customers and lighten the load of your employees. Furthermore, incorporating specific extensions for staff members can also organize the type of calls that staff members regularly receive. It's through these methods that you can make your business more efficient.
Making Your Business Accessible around the Clock
One hallmark of efficient businesses is that they don't waste time. And a clear example of wasted time comes when regular business hours come to a close, locking out customers that may have to wait until your business opens on the next business day; this may cause potential customers to look elsewhere for their needs to be met. In either case, this inefficiency can be fatal for your business, especially in competitive industries.
The solution is to make your business accessible around the clock with Global Call Forwarding's services, particularly its suite of add-ons and features that can increase the power of your virtual phone numbers exponentially.
For starters, consider the popular add-on "time of day routing." As the name implies, inbound calls made to your virtual phone number can be routed to other destination phone numbers anywhere in the world based on the time of day that callers dial your number. This means that you can use time of day routing during times when your staff isn't at work, such as during lunch, meetings, vacations, and outside of regular business hours. By having these hours covered by time of day routing, you make your business accessible no matter which time zone or hour that calls may be coming in from.
Last, as an entrepreneur, you may be looking to have some off-time from your business. You can use time of day routing to redirect calls made to your phone or extension to another staff member or voicemail.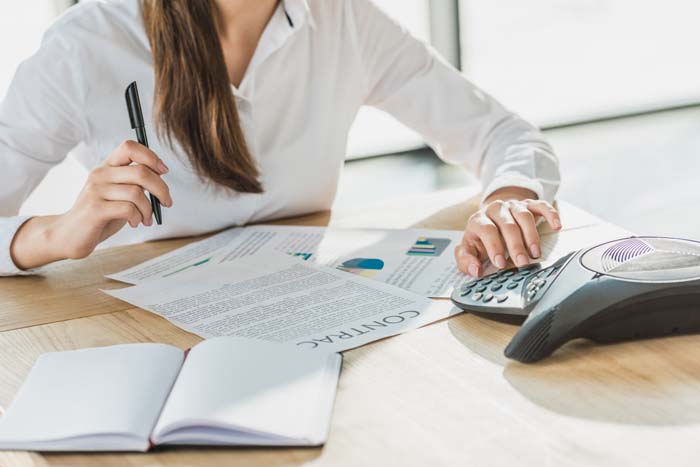 Simultaneous Ringing
Another add-on that functions in a similar manner is "simultaneous ringing." Also, like the name implies, all devices connected to your virtual phone number will simultaneously ring when a call is made to your business. This enables any staff member on hand the ability to answer the call, which ensures that customers are retained and not left waiting to be serviced.
Call Recording
Being an entrepreneur can be hectic at times. And while we all wish to remember every single detail discussed over the phone, sometimes things get lost in the mix. The easiest solution is simply to record the interaction and use it for reference in the future. Global Call Forwarding enables entrepreneurs this efficiency with its popular add-on, "call recording." Call recording enables you to record and store conversations. This is useful for customer service training purposes, as well as for certain industries, such as finance.
Call recording can be used to verify if your employees are handling calls efficiently. For instance, you may notice that some customer service agents get bogged down in minuscule details that can be solved by redirecting customers to online resources (such as blogs, FAQs, videos, and more). With call recording, you can analyze your business from afar or when you're not in the office. It is often these small, yet detailed changes that ensure your business is running smoothly and reducing waste.
Delegation with Voicemail to Email
Global Call Forwarding offers a very handy feature with its voicemail to email service. When setting up, you can have your voicemail messages forwarded as an mp3 directly to an inbox. For large businesses that need to delegate tasks based on their specialty, having a document that spells out what customers need from your business can make it easier to assign to the right employees.
Interested in learning more about Global Call Forwarding's telecom services? If so, visit www.globalcallforwarding.com to learn more about how you can make your business more efficient.