IVR stands for interactive voice response. It is a highly effective technology and a simple tool that allows a computer to communicate using a voice and digital tones that are typed into a keypad. In other words, it is the charming voice that lets you know your menu options when you dial a company's customer service line. The IVR allows customers to interact with its system through their own keypad at home, where they can then be transferred to the point of contact that will best suit their needs. IVR systems are pre-recorded by a human or they can be dynamically generated into audio instructions through a computer "voice." These systems are also designed to be able to handle a large call volume and can even be used to make outbound calls.
IVR systems are typically used for retail orders, travel information, weather conditions, utilities, mobile purchases, and banking payments. IVRs are sometimes called voice response units, or VRU. These systems are simple and effective tools, but some managers and business owners are unaware of how much they can actually help their companies. The IVR can route phone calls, enable the identification of callers, reduce costs, and increase efficiency within any business.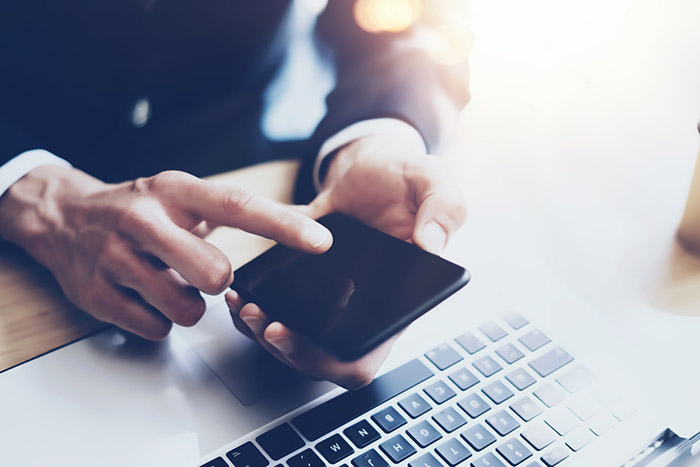 IVR systems have been around since the 1970s, but they are much more impressive for businesses now. The earliest voice response systems had limited vocabularies, but once more companies began to invest in the technology, telephone lines and hardware evolved and became more intelligent. Today, the software is much more commonplace, therefore it is cheaper, more specialized, and easier to use than ever before.
What can IVR Systems Do?
As previously mentioned IVR's can create customized greetings that you can choose to record yourself or if you prefer, you can use pre-recorded IVR messages. IVR's can also collect useful information from callers. When callers listen to your recorded messages, they can choose their best menu option and their calls will be directed to the most useful department, or your customers can choose to contact an agent directly.
IVR's can also create automated responses to customers' most frequently asked questions. That way customers can find out the information they need quickly without having to speak to an agent. Having an IVR system also means that your company can now handle a large number of incoming phone calls at once. If your company has been struggling to stay in touch with your customers, the IVR will make sure that each customer gets their needs met or adds them to a queue if every agent is busy. Usually, these systems will have an option to let the caller leave their information in a voicemail so that an agent can call them back if they do not want to wait in the queue.
IVR: The Best Option for Business Communication
An IVR is such a simple tool that a smaller business can use the system to make their company seem like a larger corporation. Even if there are very few people working for your company, you can still use the IVR as an impressive way to direct your customers to the right professional for their needs.
The Benefits of an IVR System
There are several benefits that happen for a company when you use an IVR system. IVR increases first contact resolution because customers are directed to the most qualified agent for their questions. It also affects the consistency of the agents working for your company. If your agents specialize in one specific area, they will be more efficient at meeting the needs of their customers' inquiries. This is because they will be skilled with specific problems and will not need to defer to management or other agents.
IVR systems are also cost-efficient since they can replace a customer service agent or receptionist that would usually be in charge of directing calls. Even smaller businesses can afford an IVR system, which makes them an ideal investment for businesses of all sizes. IVR systems are a very professional option since they give customers a chance to be greeted professionally while having their problems handled quickly, or redirected automatically to the right department.