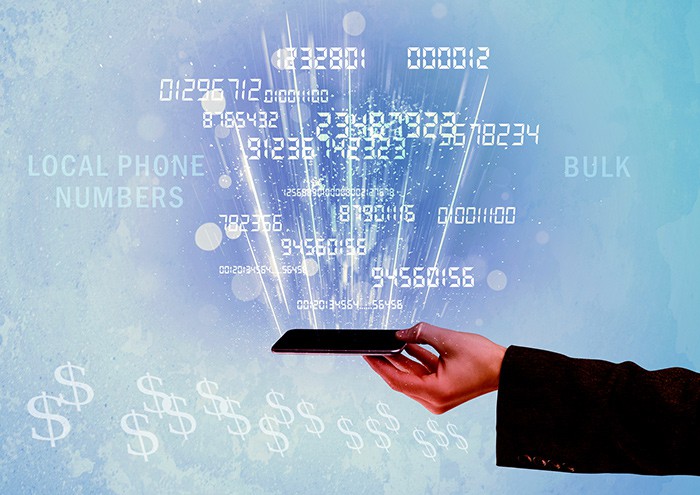 Local business phone numbers enable your customers from anywhere the world over to reach you easily and without any hassles. In other words, your business becomes perpetually accessible, no matter where you are or what time of the day or night it is.
Global Call Forwarding provides local business phone numbers in over 140 countries. Choose from our huge inventory of business phone numbers and set the destination number. The activation process is simple and can be done in a matter of minutes.
It's that simple! There are no long-term commitments and you can even easily cancel your numbers, making the local business phone numbers service risk-free. What's more – it doesn't matter where you are located, because subscribers can receive calls from any country.
Local Business Phone Numbers Explained
Your local business phone numbers come 15+ advanced features like interactive voice response (IVR) facilities and time-of-day routing. This is a telephony service that will help handle incoming calls, voicemail, customer inquiries and other duties for any business entity.
The call forwarding system is cloud-based, which eliminates the installation and maintenance of costly on-site hardware. Local business phone numbers can be managed from an online control panel, while calls are delivered via Global Call Forwarding's proprietary network.
Incoming calls can be answered anywhere. Local business phone numbers can forward calls internationally to your business' IP network, landlines or mobile phones. This solution suits any business and connects one site to all your offices in multiple sites.
What makes the service more valuable is the fact that local free calls are appealing to customers and it gives them the impression that your business is close by. Meanwhile, the calls are answered in the country of your choice or simply routed to any other destination.
This makes local business phone numbers ideal for virtual call centers and international organizations. The service is a cost-effective way to improve accessibility in foreign markets. In many cases, virtual business phone numbers offer a higher ROI than a physical office. It is a great alternative for a business that cannot afford the overhead costs of having multiple offices.
The local business phone numbers can be dialed at a local calling cost from the origination country. This presents customers with the opportunity to call your business for free, and reach you anywhere in the world. Rather than paying international calling costs, they can reach you for free. It gives your brand an international presence.
Reasons to Get Local Business Phone Numbers
There are many reasons to get local business phone numbers. The service will greatly enhance your business' flexibility, without costing a fortune. It can also increase the number of incoming calls to your business. More incoming calls usually translate to more leads and more revenue.
Subscribers have the option of "virtually" expanding to more than 140 countries with local business phone numbers, accessible from both landlines and mobile phones. It takes as little as sixty seconds to activate a number in any country where you wish to have a presence. Additionally, the service doesn't require any long term commitments – you have the option to cancel any time.
These origination numbers exist in thousands of cities in the world, and the calls can be answered anywhere. They help you keep in touch with your international clients, no matter where you or they happen to be located. Remain accessible 24/7.
Local business phone numbers can improve the efficiency and accessibility of any organization. This is irrespective of whether it's a tiny sole proprietorship business that you operate from home or a multinational giant with its own state-of-the-art VoIP communication network. Once you forward local numbers to your existing phone line, you are opening the door widely to all existing and/or prospective customers to get in touch with you whenever they want.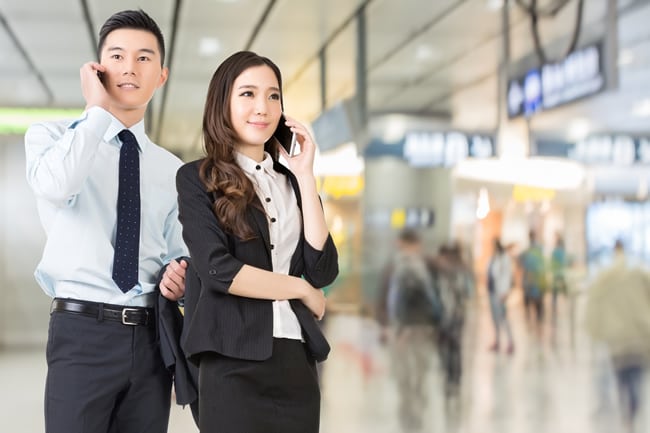 Porting Numbers
If you already subscribe to this service, yet wish to change your service provider in order to get better service, more features or a better deal, you are free to do so. All that is required is contacting your call forwarding service provider, because they are responsible for administering local business phone numbers.
The porting process is simple and takes only a few days to be completed. Your number, moreover, remains the same and continues to be in service as the paperwork gets completed.
The Bottom Line
Thanks to the unstoppable march of the Internet, virtual telephony is now a buzzword in international business circles. It gives you an omnipresent image even if you are non-mobile and stationed in one particular country.
It has given real meaning to the concept of the Global Village – a world sans barriers and divisions. And its crowning glory has been and always will be the minimum cost involved. Previously, international calling ate heavily into the bottom lines of all businesses and was unavoidable. This, to the benefit of all, has been eliminated completely. Now you can more easily afford to buy your employees a slice of pizza once in awhile!