Are your teams placing a high volume of calls to customers and prospects? Have your response rates dropped? There's a chance that your business phone number has been flagged.
If that's the case, you will regularly have trouble connecting with customers. Besides running an actual scam operation, there are a few other reasons why legitimate businesses struggle with this problem.
In this post, we'll identify why calls get flagged and how to prevent phone numbers from being blocked or marked as spam or scam likely.
Reasons Why Calls Get Flagged as Spam
As it stands today, a recipient's carrier manages call blocking or spam reporting. So, these carriers are generally the ones watching how many calls come in, the type of number, and if it's gaining a reputation as a 'spam caller.' They also watch for phone numbers using caller ID reputation registries because they have already been marked as spam or 'at spam risk.'
So, why is a phone number flagged as a scam or spam number? There are a few different reasons:
Receivers marking your calls — through their phone's capabilities or by reporting it to the authorities
Short call duration — generally for calls that last less than 5 seconds
Low connection rates — calls are not answered by receiver, usually because they do not recognize the number
High number of hang-ups — receiver not interested in the conversation
Contacting people on a Do Not Call (DNC) list — calling people who have opted out of receiving calls from telemarketers
And fresh or new numbers — where one uses a brand new number to place hundreds of calls an hour.
What are Your Options if Your Number is Flagged as Spam?
The first thing to do is determine the cause. Check your call detail records (CDRs) to map out what your calling habits show. Look for:
Abandoned or unanswered calls
Calls that don't last long
Low connection rates
Amount of calls made per hour, and so on.
You may even contact your VoIP provider to understand why this is happening. Once you identify the cause, you can start to mitigate the problem and improve your phone numbers' reputation.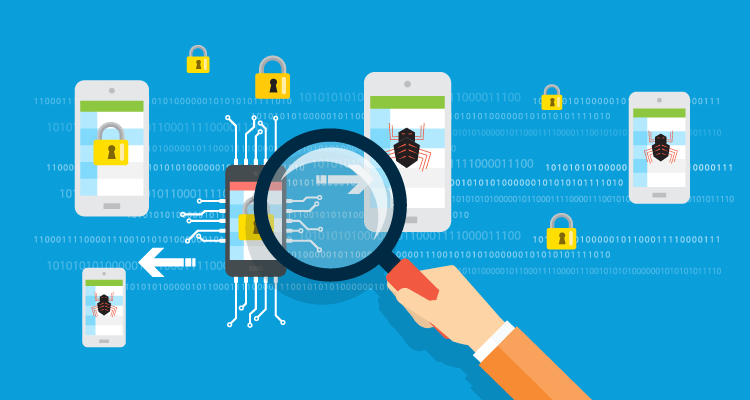 Steps to Prevent Calls from Getting Flagged
As discussed above, common signs that your phone number has been marked as spam include low connection rates (or calls not going through at all) and customer complaints. So if this happens, here are a few appropriate steps to prevent your phone number from being marked as spam:
1. Register Your Numbers with the Major Carriers
Once you purchase your new outbound numbers, make sure to register them with major carriers (Verizon, AT&T, and T-Mobile) and local authorities. When you do this, your outgoing caller ID will display your company name instead of a private or unknown number. This will help improve connection and response rates as receivers will know it's your business calling.
2. Use Good Call Practices
Next, be courteous with your calling. To avoid your phone numbers from being marked as spam, do the following:
Follow the FCC call compliance regulations strictly
Don't spam people with numerous calls; especially avoid triple calling
Make sure to respect the DNC registry
Call customers only between 8 am and 9 pm local time
Follow industry-specific regulations, if applicable (HIPAA, FDCPA, TILA, GDPR, etc.)
Avoid predictive dialers when possible as the FCC has certain automatic telephone dialing restrictions (emergency lines, cellular phones or smartphones, medical institutions, etc.)
3. Ramp up New Numbers Slowly
Next, be judicious with your calling habits, especially with a fresh number. No new business will immediately have a long list of prospects or customers, justifying 100 calls an hour. Start slow and grow as people interact with and use your product.
This is another reason to avoid predictive and automatic dialers. Such dialers call customers on your team's behalf and only connect to an agent if the receiver answers the call. This means that the dialer places multiple outbound calls within a short time frame. On top of that, a lot of these calls go unanswered, leading to a low connection rate. So, you can't win either way.
4. Ask Customers to Save Your Number
Next, as you connect with customers and prospects, always start by introducing your business. This goes a long way in establishing it as a legit business. Then, go a step further and ask new and repeat customers to save your business number in their own contact lists. This way, they'll know you're calling and can answer unhindered.
It is also a good idea to advertise your phone numbers across marketing materials, both offline and online. Specifically, make sure your Google My Business account is up to date with your company information. Then, include your numbers on your website, email, ads, social media, and wherever else. This ensures your business is consistent and customers can recognize it.
5. Rotate the Numbers You Use
If you still cannot prevent phone numbers from being marked as spam, try rotating the numbers you use. High call volumes are another major reason why phone numbers get flagged. You may need additional outbound numbers for this, but it can help to rotate between multiple numbers to make daily calls. This step should be your last resort. Use this method only if your business really needs to make multiple calls a day; such as an appointment reminder or wake-up call service.
6. Regularly Check Your Numbers
Finally, check and test your numbers regularly. You can do this on your own or work with your VoIP provider. VoIP providers understand the importance of being able to connect with customers. To this effect, they usually run number testing on their end. Check with your provider to learn what they do and how they can help you prevent phone numbers from being marked as spam.
Global Call Forwarding Note on Compliance
We don't support spammers and scammers at Global Call Forwarding. We use TrueCaller to test our numbers to ensure they are working effectively and within compliance. Want to learn more about how we can support your business? Speak with our telecom experts at +1 (561) 908-6171 or chat with us online! We're here to help!