Different Types of Business Phone Numbers
Now, when getting a business phone number, there are various factors you need to consider. Do you need a regular local number? Or, could you benefit from a virtual business number that lets you expand your company to other areas and locations? Or, would you like a toll-free number that lets customers call you for free? Let's look at the different business phone number types:
1. Virtual Phone Numbers
Virtual phone numbers are a popular cloud communication solution. These numbers route calls through the internet, letting you make and receive calls on any device: smartphones, laptops, desk phones, and more. You can get a virtual number as a local, international, toll-free, or universal number.
Additionally, virtual business phone numbers come with features that improve communication as well as customer interaction. You can better manage your call flow, track and measure call logs, forward calls to alternate numbers, work remotely, and more (read below).
2. Local Access Numbers
To expand to specific markets, you can get a local number for specific countries, cities, or regions. For instance, Global Call Forwarding has local phone numbers with local area codes in more than 160 countries, cities, and regions.
So, if you want to extend your business to Dallas, you could get a 214, 469, or 972 area code number. This establishes your company as part of the Dallas market. Similarly, you can get local numbers for other countries as well.
And you can use international call forwarding to have calls to these numbers directed to one single phone line through your virtual phone system. This way, you can expand your reach to major countries without opening physical offices there.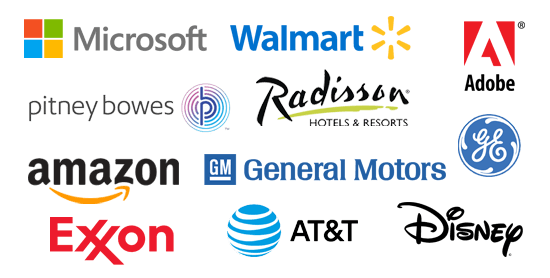 3. Toll-Free Numbers
You have probably noticed that most businesses and large corporations have a toll-free number attached to their name. The main reason for this is that calls made to toll-free numbers are charged to the receiver instead of the caller.
This makes it free for customers and clients to contact the organization, something customers appreciate. A customer who has to go through many processes to reach you will be less motivated to invest time and energy in your company. And so, toll-free numbers are the number one choice for a company's phone number.
4. International Toll-Free Numbers (ITFNs)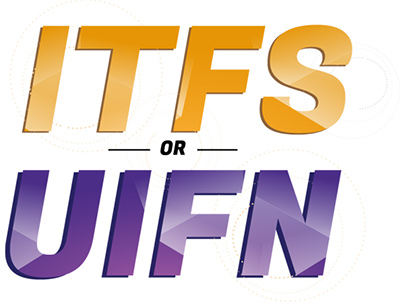 Now, all toll-free numbers are not always internationally-capable. This means that they may not work for an international caller dialing your virtual number from another country. For the internationally ambitious, there are other international toll-free services available.
To avoid these customers from being charged high long-distance fees, you have the option to use International Toll-Free Numbers (ITFNs) or a Universal International Freephone Number (UIFN). Global Call Forwarding offers ITFNs from more than 150 countries around the world.
Instead of paying high international calling fees, callers can call your ITFS number for free. And your company pays a low fee to your phone service provider. You can also forward or direct those calls to desired numbers or phone lines in another country.
5. Universal International Freephone Numbers (UIFNs)
Another international toll-free solution is the UIFN. UIFN numbers can be used in multiple countries through a single number. Currently, only 45 countries are participating in the UIFN program, including the United States, Hong Kong, France, Germany, Australia, and more. Any customer, anywhere in the world, can easily reach a business with a UIFN number. With these numbers, your corporation can offer toll-free calling for international consumers.
While UIFNs seem like the right choice for international calling, they may prove costly and less feasible. Learn more in this video comparing UIFN and ITFS numbers.
6. Vanity Phone Numbers
Have you noticed how some large corporations have a customized number with letters or easy-to-remember patterns? Those are called vanity numbers. Vanity numbers can be local or toll-free numbers that spell out words or phrases related to the business.
For example, a light store selling various lights, chandeliers, etc., could have a vanity number such as 1-800-LIGHTSS. If not letters, you can also use a pattern to make your phone number recognizable and memorable, like 866-222-2222.
These attract more customer attention, mainly out of curiosity, with the additional benefit of being a simple number to remember and dial. They also add a personal touch to your business, which helps it stand out from the competition.

5 Reasons Why Your Company Needs a Business Phone Number
Business phone numbers provide many benefits, from making easy communication happen to supporting marketing efforts. If used correctly and creatively, they can increase the number of incoming calls and convert those calls into sales. So, what else can you do with your cloud business number?
1. Stay Connected From Anywhere: More Mobility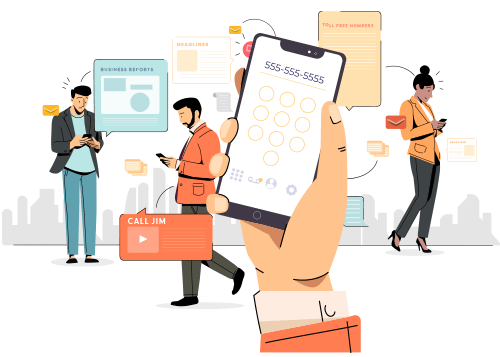 Any company, large or small, always needs to be reachable. Customers who have to jump through different hoops to get in touch with a human representative are most likely to take their business somewhere else. And so, you need to have a reliable phone connection and service that makes your business accessible at all times.
And this is especially true for business owners who constantly travel for business or expand to new markets often. Cloud business phone numbers offer great flexibility and mobility, letting you make and answer all calls through your smartphone, laptop, etc. These numbers make it easier to stay connected without worrying about high long-distance calling charges or bad phone networks.
2. Open Multiple and Convenient Communication Channels
Cloud business numbers are accessible through various platforms. And so, it doesn't matter whether you are using fixed lines, smartphones, laptops, tablets, computers, fiber-optic cables, or satellite networks. Calls can be made and answered through all these different means.
And what's more? You can utilize different means to stay in touch with clients as well. Most virtual numbers work alongside voicemail, email, fax, and SMS-related features. Features like Voicemail to Email and Fax to Email enable voicemails and faxes to be received in email format. You can then listen to the voicemail through your email from any location. This reduces the number of missed voicemails and also organizes all communication (voicemail, fax, SMS) in one place.
3. Improve Efficiency and Productivity With Useful Features
Most cloud phone number providers offer an array of telephony and call management features with their numbers. Companies can stay connected with clients in ways convenient for both parties. There are fewer chances of missed calls, leading to better customer service rankings.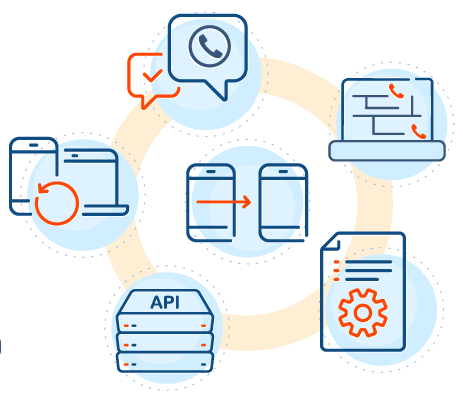 Top call management features include:
Advanced call routing (time-based, geo-routing, simultaneous ring)
International call forwarding
IVR (auto-attendant)
Outbound calling
Call flow builder
Call recording
4. Track and Record Calls for Analysis
In order to maintain good customer service, businesses need to train their employees effectively. Business phone numbers with additional features that record call history can be beneficial. For example, if you are in the call center business, then call center quality assurance (QA) is not a new term for you. Managers can study call recordings and customer-rep interactions. This helps them conduct performance analysis to improve the overall standard of the company. Small businesses also need to study their call logs and activity to understand customer preferences and behavior.
Additionally, you can have different virtual numbers for different geographical zones or advertising platforms and track where your calls are coming from. You can understand where your product or service is in demand and increase marketing efforts (promotions, incentives) for those areas. All of this information is helpful when deciding where to expand your services or what areas are functioning successfully.
5. Increase Marketing Efforts
Not many people know that virtual numbers can also be used for marketing purposes. Use a memorable vanity number to draw more attention and recognition. Then, advertise your vanity number everywhere: billboards, business cards, marketing emails, social media, etc. Or, you can purchase different virtual numbers and spread them across different locations and social platforms. This way, you can track which marketing efforts are most successful and which need more work.
Get Business Phone Numbers from Global Call Forwarding Today!
Now that you see how useful it is to have cloud business phone numbers, do you think your company could benefit from one? You can quickly get a number from Global Call Forwarding with just a few steps. Sign up on our website or contact us at 1 (888) 908 6171 to learn more about how we can assist your business.
Still confused about what number type your business needs? Consult with our telecom experts. We can help you find the right solution for your business communication goals. Chat with us online or call us today!