Many businesses still struggle with outdated communications infrastructure in 2021.
Legacy phone systems lose functionality and decline in value over time. They will eventually cost you and your team valuable resources and attention.
The good news is there are plenty of options to modernize legacy systems. Modernizing your phone system will not only reduce costs, but can also drastically improve the efficiency of your business operations.
What is a Legacy Phone System?
A legacy system is a software, hardware, or application that is built on obsolete technologies, but still used in critical business processes. A legacy phone system is essentially an inflexible and outdated business phone system that does not deliver modern features.
The most common legacy phone systems involve T1 connections, POTS lines, legacy operators, and PRI configurations. A setup that still leverages copper-based wiring or analog channels is considered a "legacy system."
Why Should You Modernize Your Legacy Phone System?
Legacy system modernization can provide many excellent opportunities for your business.
The common saying to "not fix what isn't broken" does not apply to digital transformation. Businesses today must replace older, inefficient systems and adopt more modern technologies in order to stay competitive over the next decade.
In fact, according to a recent report, nearly all IT buyers and decision-makers plan to modernize IT infrastructure to drive meaningful outcomes and increase operational efficiency.
7 Reasons to Modernize Your Phone System
Your legacy phone system will cost you in many different ways. Here are some of the most common reasons to modernize your business phone system.
In order to set up an old-school business phone system, you would need to purchase and install clunky hardware. There are also oftentimes hidden fees for hardware usage and technical support. On top of that, legacy telecom carriers usually try to lock their customers into long-term contracts.
Maintaining a legacy phone system can be time-consuming. Updating the software, hardware, and underlying infrastructure can consume valuable resources that could instead be put towards other projects.
Repairs are also a pain as the manufacturer might no longer make your parts. You might have to resort to buying used hardware of questionable quality.
Troubleshooting outdated tech can be even more of a headache. Maintenance could require someone on-hand who is properly trained in using your specific phone system. As your technology systems age, there will be fewer qualified engineers and technicians available to help.
The 2020 pandemic proved the importance of flexible infrastructure that is quick adapt to everchanging business needs. With the rise of telecommuting and remote work, employees should be using a cloud-based phone system that enables them to work from anywhere in order to ensure business continuity.
Another thing to consider is changing office locations or global expansion. You'll need to uninstall, transport, and reinstall your equipment. This can be a confusing and time-consuming process. Modern phone systems, on the other hand, can be set up instantly.
What happens when your growing business needs to hire new employees, open new offices, etc.? It's not easy to scale a legacy phone system.
For one, a traditional business phone system can only support a finite number of phone lines. If you exceed that number, you'll need to add additional ports or buy more equipment.
Similarly, if you need to support a larger call volume, you'll need to buy extra equipment to increase call capacity. If your legacy phone system is not able to support incoming call traffic, callers will hit busy signals and / or abandon their calls. This could result in lost revenue.
Many modern UC providers offer advanced service features and access to call detail records. These can help improve customer experience and internal reporting.
Your current phone system might allow you to answer calls, but it could be missing a lot of functionality that many cloud phone systems offer.
Legacy systems have security vulnerabilities, and if you're still using one, it could be liable to hacks, cyber-attacks, etc. If your IT department is constantly spending time trying to patch holes or recover from security breaches, they won't be able to focus on more profitable projects.
Don't make yourself a target. In 2020 alone, there were more than 1000 data breaches.
By upgrading to a cloud phone system, you'll be able to implement best practices for VoIP security to ensure the confidentiality of your business communications.
Integrations are all the rage these days. It's important to sync your business phone system with other tools in order to maximize workforce efficiency. Legacy systems don't offer voice integrations or other capabilities that modern systems can. If they do offer an integration, lots of customization is likely needed.
Legacy versus Modern Phone Systems
You might be thinking that it's time to upgrade your phone system. Luckily, cloud phone systems prove a better alternative to legacy telecom.
Modern phone systems are cloud-based. This means you don't need any extra equipment. You simply connect them to your IP network.
Modern phone systems are generally much more affordable. You aren't locked into a long-term contract. You can always upgrade or downgrade your plans as you choose.
Both legacy and cloud communications are very reliable. Modern phone systems, in general are more secure and provide much better functionality.
There's simply no reason to stick with your outdated phone system. If you haven't started to upgrade your legacy technology, now is the time. But how exactly could you go about doing so?
Upgrade Your Legacy Phone System
Before making a big change — such as upgrading your existing phone system — you need to evaluate what your current systems and determine the best ways to move forward. This will help you transition with limited downtime. Here are a few factors to consider.
1. Workload and IT architecture
To understand the depth of an upgrade needed, you first need to understand how your legacy phone system works and which facilities modernization. Audit your technologies (hardphones, softphones, features, etc.) and infrastructure to determine their functionality, value, and ROI.
2. Operational changes
In an attempt to optimize processes, workflow, and productivity, think of strategies to improve efficiency. How can newer technologies help you achieve these goals? These changes may include new skills, training, software, teams, etc. When noting down these changes, keep costs and timelines in mind.
3. Finances
Evaluate your business spending and budget and identify ways and resources to support such an upgrade. While most businesses are worried about the costs of upgrading their systems, holding onto legacy systems may prove more expensive. This is because your business will have to invest in other service providers to scale up, which increases costs over time. Additionally, maintaining and updating outdated legacy systems tends to be more expensive than signing up for a new one.
4. Security and risks
Lastly, consider potential risks your business may face. This means possible downtimes, impacts to processes, timeline of the upgrade, etc. Also consider the risks of keeping your legacy system the way it is. If you decide to modernize your legacy system, plan to protect your systems and data before, during, and after the process. This is to protect data loss, maintain compliance, reduce downtime, and upgrade smoothly.
When to Upgrade Your Phone System?
So, how do you know when it's time to upgrade your phone system? It is time to consider modernizing your legacy system if you need to:
Update outdated technology.
Stop overpaying for basic services and features.
Meet the increase in customer demands.
Facilitate an easy move to a new office location.
If you are implementing a hybrid work culture.
Gain access to better features and voice quality.
Prepare for disaster.
Protect from cyberattacks and keep data secure.
Increase flexibility and mobility.
Scale effectively without over-budgeting.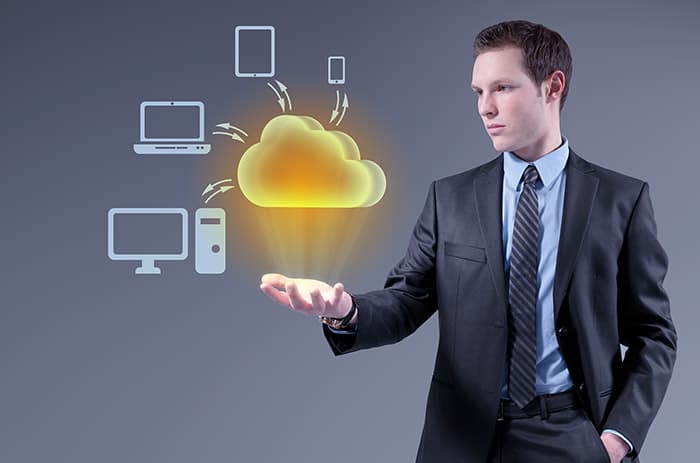 How to Upgrade Your Legacy Phone System
Modernizing a legacy phone system means updating and transforming your architecture to prepare for new technological developments. For business phone services and business comms, this means migrating your phone system to the cloud and adopting UCaaS to prepare for digitization. This enables collaboration, remote work, and increased efficiency. The best ways to modernize legacy systems and upgrade your phone system include:
1. Complete Renewal
This involves taking down your existing system and technology and replacing it with cloud communications
2. Gradual or Incremental Changes
This involves replacing certain parts of your existing legacy system one at a time. While this method may seem cost-effective, you may end up with more and more outdated systems building over each other, leading to further complexity.
3. Minor Patch-ups
This approach looks for quick fixes and workarounds to make the system functional. While this approach may add additional features and functionality, it does not improve the overall performance of the system.
4. Enhance Existing Systems
This method is by far the most cost-effective and efficient one. It involves making improvements and upgrading your existing legacy phone system to work alongside new technology and software. Integrations, no-code software, and APIs can help enhance such systems.
Global Call Forwarding Can Help
A legacy phone system can be difficult to upgrade because of its importance in critical day-to-day operations. There are companies, however, that specialize in legacy phone system modernization.
Global Call Forwarding is one of those companies. We offer a cloud PBX that will improve the effectiveness and profitability of your business or department.
A no-code solution that is easy to implement.
Higher voice quality service for lower costs. Very reliable.
Access to user-friendly software (online control panel, accessible from anywhere).
Increased geographic reach and coverage (business phone numbers for more than 160 countries globally).
Access to modern features and services such as international call forwarding, advanced call routing options, automated voice response, etc.
Quick scalability with multiple redundancies and low downtime.
And when you have these key features in place, your business can improve customer experience and employee satisfaction. Your business can be on par with competitors and even gain a competitive advantage with modern, reliable solutions!
Depending on your business, it can be a quick process or it could take some time. Contact us today to learn more about upgrading your legacy phone system and moving to the cloud.