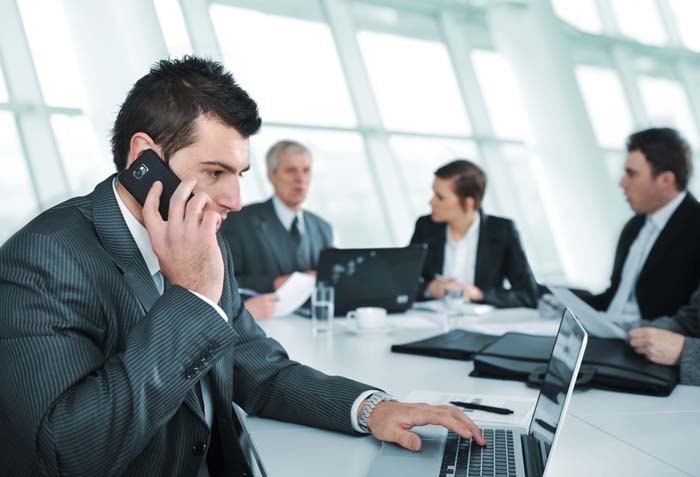 Despite what you've heard about modern communication, people still call one another by phone. If you're setting up a business, you've got to have at least a few business telephone numbers so your customers can take care of their problems with a customer representative, place orders with a sales team, and contact your business directly.
Of course, this sounds obvious, but recent advances in cloud computing have led to significant improvements in communication regarding business telephone numbers. Virtual phone numbers have revolutionized how businesses keep in touch with their customers and clients, while also opening up a world of possibilities, both literally and figuratively.
In this article, we'll take a look what virtual phone numbers are, how they can streamline your business and some of the many options available.
First, What are Virtual Phone Numbers?
Let's get the basics out of the way first:
Virtual phone numbers are identical to "regular" phone numbers in both look and usage. However, the key difference is that when a virtual phone number is called, the call is routed to another phone number (the "destination" phone number), which can be in another location altogether.
For businesses that want to gain a presence in a new market, virtual phone numbers are a top-notch solution with a multitude of uses. Virtual phone numbers:
allow a business to access new markets with minimal overheads
provide a significant low-cost alternative to setting up brick-and-mortar locations
allow customers to freely contact your business without accruing long-distance fees
can route calls to your already set-up call center
bring authenticity to a new market, as virtual phone numbers are indistinguishable from local numbers
require minimum set-up and training to begin using
How virtual phone numbers are used is ultimately up to your creativity, business model, and your organization's needs. Getting a virtual phone number as part of your business' telephone numbers can be a significant step in your business' scaling efforts and growth operations. Service providers like Global Call Forwarding make the process easy, while also offering a number of options and add-ons. Let's take a look at a few of these in detail.
Toll Free Numbers
Virtual phone numbers can also be toll free numbers, where the caller isn't charged for calling or receiving a call to reach your business. This allows customers to freely call your business; for instance, some customers may not have the ability to call long-distance due to charges to their account. Having a local toll free number creates an open line of communication that your customers and clients appreciate.
International Virtual Phone Numbers
Perhaps one of the greatest features of virtual phone numbers is that businesses can subscribe to international phone numbers. As mentioned before, this allows those calls to be forwarded to anywhere in the world.
As an example, suppose you have a fully-functioning call center in New York, but you want to open your business to Canada and Mexico. With virtual phone numbers, all you have to do is purchase a subscription to numbers in those regions. Calls made to that number are routed to your call center in NY, and vice versa, when your call center makes outbound calls from the call center, the recipients have your virtual phone number show up on their caller ID. Studies have shown that callers are significantly more likely to pick up the phone if it appears to originate in their country and region (with matching country code and area/ region codes).
It should be noted that Global Call Forwarding also offers international toll free numbers, which increase the ability for your customers to reach your business cost-free. Using international toll free numbers as part of your business' telephone numbers instantly increases your organization's reach.
Vanity Phone Numbers
If your business is looking to really stand out, having a vanity phone number is a winning solution. And thanks to virtual phone number service providers, you can choose from a selection of vanity phone numbers that can help your number to be memorized by your customers (like 1-800-FLOWERS). Plus, vanity phone numbers add a professional sheen to your business. After all, if you have a vanity number that pertains to your business, it demonstrates that your business is a leader in the field, and wants to present this to the general public.
Add-Ons for Business Telephone Numbers
While it is beyond the scope of this article to name every usage and variety of virtual phone numbers available, as they differ between service providers and availability, it is worthy to mention that there are a number of add-ons that come with these types of business telephone numbers. For instance, one useful add-on for business telephone numbers is "call recording" which is exactly as it sounds. By using call recording, your business can monitor calls to ensure excellent customer service and to ensure that your customer's wishes are fulfilled to the best ability of your business. This creates accountability, which is becoming a mandatory standard among international industries like finance and banking, where scammers take advantage of loopholes or use illegal methods to create problems. With call recording, your business can take direct action to make sure that every facet of your business is on the up-and-up.