Not every business is a success overnight, although it may seem that way. Behind these "overnight sensations" is most likely a hard-working entrepreneur or team that has taken an idea and created something that they are passionate about and proud to sell. To find someone to sell a product or service to is not as easy as one may think. After all the work that goes into developing a product, even more work goes into finding a customer to buy that product. Once a customer is found to purchase that product, wouldn't you want to extend that passion to the customer? Many businesses would agree.
That is why so many businesses push the envelope when it comes to pleasing their customers. They worked so hard to get them there, now they are working hard to get them to stay. Each and every one of us has a story or a memory of when a business did a little something extra to make us feel special. Whether that was offering us a special discount because they remembered it was our birthday or offered to issue a return on an item that was on clearance.
Check out this list for 5 little ways that you can impress your customers and keep them coming back for more!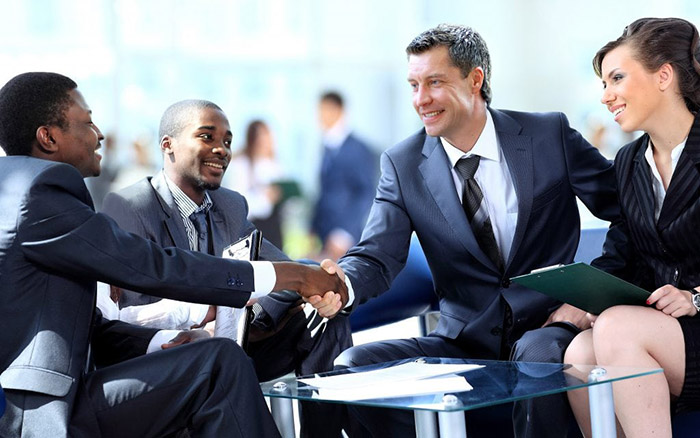 Always Go Out of Your Way for a Loyal Customer
It is much more expensive for a company to gain a new customer than to keep one. Regulars are the backbone of every bar and restaurant, and this is true of any other business, as well. If a loyal customer is not satisfied with what they have been given, make sure that you go out of your way to ensure that your customer is happy. If a customer orders almond milk at your restaurant and you don't carry it, if you're friendly with the bakery next door, walk over and ask them for a cup of almond milk. It will mean the world to your loyal customer that their needs meant that much to you.
Be Available
Communication is key in every relationship, and that goes for customer-business relations, too. Provide customer service and make sure that the service is easily reachable. It's all too easy to head to social media and rant about a company's issues these days. You do not want to be on the other end of a bad mouthing from a customer with a loyal following. Not all press is good press. And if the customer decides to head straight to their twitter account to attack your company instead of dealing with the problem directly with your available customer service line, be ready. Responding to irate customers on social media can bring down any issues very quickly if you respond fast enough.
Treat Your Customers to Something Special
This is another aspect of going out of your way for your customers. Treating them to special discounts or other exclusive promotions is a great way to let them know that you appreciate them. It also encourages them to shop more from your business. Some businesses mail handwritten letters to their loyal customers on their birthdays; some may even send along a canvas tote bag or a sweet treat as a kind gesture. Get creative with kindness and your customers will be impressed.
Be Kind & Polite
Always treat your customers with respect and kindness. Be patient with irate customers and never lose sight that these people that you are interacting with are, in reality, giving you your paycheck. If this is the person in charge of your bank account, treat them with respect. Being kind also builds trust, which in turn, builds loyalty. This also means that you should deliver on your promises. Always make sure that your business is fulfilling its duties to the best of its ability. One reminder: do not lie, ever, to make a sale. That is certainly not how you build a strong following.
Listen
Really listen to your customers when they give you feedback, whether with praise or with criticism. Then take action! If you notice a trend that your customers are looking for something slightly different, make it work for them. Customers know when they are being listened to and will often praise businesses publicly when they recognize that their voices are heard, and there is no better marketing tool than word of mouth.