There is sometimes a fear surrounding 1800 numbers that you may be charged a fee for calling their number and using their services. If you purchase an item or use a certain service from a 1800 number you may have to pay for this item or service, however simply dialing the phone number will not incur charges. Toll free numbers are telephone numbers that utilize original three-digit codes that can be dialed from any landline and most cell phone service providers, without a fee being charged to the person making the call. 1800 numbers are used by businesses as a means for their customers to get in touch with them all over the world and not incur a long-distance fee for the phone call.
Is a 1800 Number Free to Call?
Customarily, a 1800 number is used as a customer service tool. It is 100% free for callers in the country of origination.
The toll free phone number usually provides returning customers and potential customers with a means to ask the business questions they might have about their product or services. Cell phone callers may find that their phone call was charged because they do not use an unlimited calling plan. However, most plans include unlimited calling and therefore 1800 numbers should be covered by their cell phone provider.
If a business has enabled SMS messaging for their services, then it would also be possible for the business to receive a text message from the customer. The business can then respond in kind via text, as well.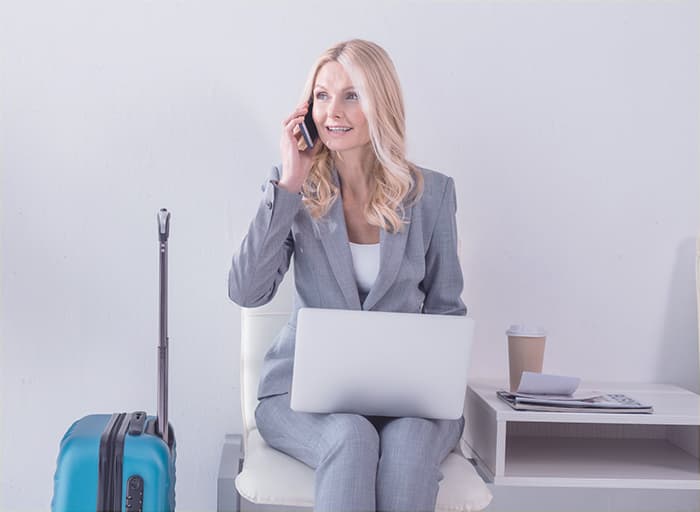 Differences Among 1800 Numbers
1800 numbers are also known as toll free numbers and can include more than just the number, 800. Other toll free codes include 888, 877, 855, and 844. None of these different codes are interchangeable, and dialing a business that has advertised 1-888-DINE-NOW would not be the same as dialing 1-800-DINE-NOW. Each toll free number is routed to a different local telephone number.
Toll free numbers are integral in many business communication strategies. They allow the customer to call from anywhere in the world, and not charged a fee. This allows businesses to expand their markets beyond their physical location and still connect with their customers. Having the ability to make the connection with customers results in an overall more positive image of the company.
There are many people who are confused by how toll free numbers work. Although many businesses use these numbers, some people believe that they will be charged a fee if they call the number.
However, businesses often ensure that their customers that are outside of their physical location are able to contact them for free. The ways these businesses are able to provide this service is by making different country-specific phone numbers. Each country will have their own number that has its own separate coverage and accessibility. If for some reason you were in a different country and did call a number outside of the country you are in, or that your phone is associated with, then you would be charged an international calling fee. Therefore, it is important to know which toll free number was created to be reached by your particular area. If you live in Ireland, your toll free number will begin as 1800 followed by six numbers, while the U.K. has a different freephone number format of 0800 or 0808 followed by six digits and so on. Almost every country differs in a slight way.
The majority of toll free numbers only work within their own country. Which means that if you are physically out of the country, then you will either be charged an international fee or be unable to reach the business.
Get 1800 Numbers for Your Business Today
There is no such thing as a global toll free number, unfortunately. However, most businesses will accommodate their clients in other countries by using virtual phone numbers that have local area codes. If you are running a business and you would like to encourage contact with international companies, it is highly recommended that you check out Global Call Forwarding and have a look at their many offerings for virtual international numbers.