For an international finance bank, using an outbound calling center for client financial services is becoming increasingly common. In the financial industry, customer service is more important than ever. Customers have less loyalty toward banks than prior years and now have more options to choose from. For international finance banks, outbound call centers are excellent for communicating with and providing service to customers.
Benefits of Using Outbound Calling for Client Financial Services
There are many benefits to using outbound calling. Here are some of the top advantages of these services for an international finance bank.
Improved relationships with customers: Banks have to create relationships with customers to increase customer retention. Therefore, reaching out to customers to make them aware of events like "customer appreciation" days helps. Likewise, using outbound calling to welcome new customers or follow up goes a long way in maintaining good customer relationships.
Improved process efficiencies and resolution of customer inquiries: When a customer trusts you with their funds and savings, a high degree of care and responsibility is expected. Along these lines, outbound call centers help to improve efficiency and resolve issues using proven work processes promptly.
Attracting more new customers: Banking clients rarely look for competing services. With outbound calls, an international finance bank can contact a competitor's clients or former clients and offer services. These calls can also serve to highlight the benefits of switching banks.
Outbound Calling for Increased Sales Conversions
Outbound calling centers can also extend their reach to include cross-selling and upselling. You can successfully integrate these sales techniques into an existing customer service strategy. This creates new opportunities for growing sales and the number of accounts with existing customers. Not only is it an extremely effective method for increasing sales and the use of existing customer services offered, but it can cost a fraction of what typically applies to traditional marketing methods.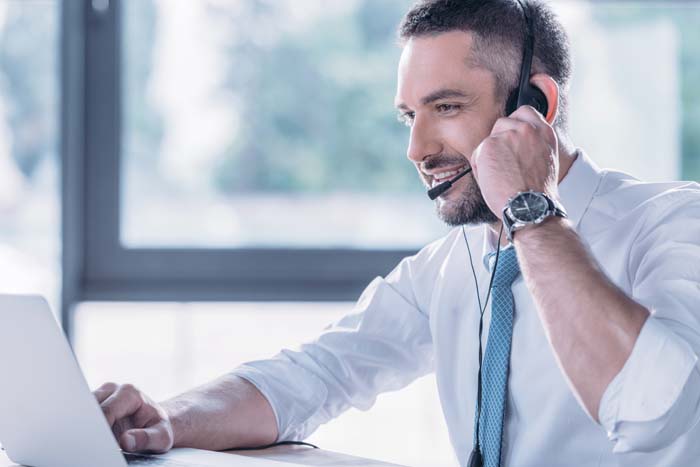 Complete Branding Consistency
With an international finance bank or any professional finance company, branding is key. Clients look for trusted, reputable banking institutions that can handle their financial needs. Branding plays a significant role in creating this image. A business owner must ensure that branding is consistent across all channels, services, and locations. The type of customer service provided intrinsically affects branding. Outbound calling centers can provide personalized service that ensures the professional finance company's branding is consistent across all channels.
Virtual Phone Numbers for Outbound Calling
Virtual phone numbers are available as either local or toll free. Using outbound calling features with a virtual phone number allows you to make outgoing calls from that number with the corresponding caller ID. A business owner can have a company based in one location, a call center based in another country, and still have a phone number that is local to where the company is based (or a toll free number) show up on the caller ID when they make calls. This helps to maintain a standard of professionalism. Customers are also often more apt to answer calls from certain phone numbers versus a phone number that is foreign to them.
How Do I Get a Virtual Number For My Business?
Getting a virtual phone number for your business is very simple. Several providers offer virtual phone numbers, but it is critical to opt for a provider that is experienced and reliable. Global Call Forwarding has been focused on offering global communications solutions for businesses for over two decades. Global Call Forwarding offers virtual numbers in over 150 countries worldwide along with outbound calling and other beneficial features.
In Closing
For an international finance bank or other professional finance company to remain competitive, setting up outbound calling to provide superior client financial services is key. Contact Global Call Forwarding for more information, or to purchase a virtual number with outbound calling today.