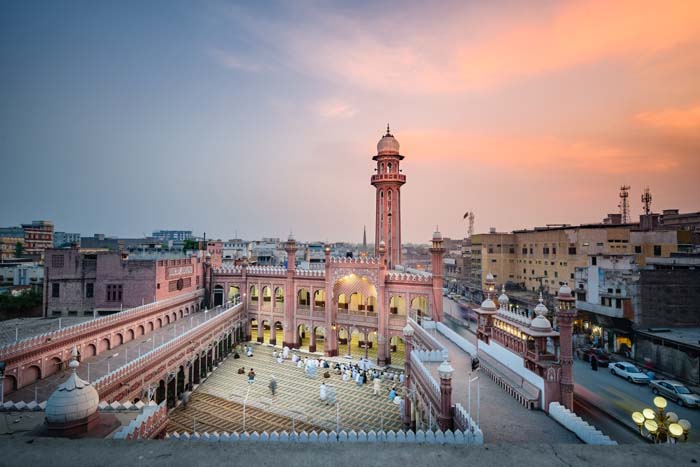 Pakistan phone numbers are numbers that begin with the country code +92 and are free to call for people in Pakistan. Call forwarding is a service that redirects incoming telephone calls to another destination anywhere in the world.
A local Pakistan phone number with call forwarding enables your business to simulate a presence in Pakistan.
Expand with a Pakistan Local Phone Number
Global Call Forwarding now offers Pakistan local phone numbers with call forwarding. Pakistan virtual phone numbers enable businesses to expand into South-Asian territory. It becomes much easier to build a presence in Pakistan with a local phone number.
Getting Pakistan local phone numbers opens up opportunities for businesses looking to expand in Pakistan. We provide Lahore local phone numbers, which are free for callers in Pakistan's capital city to dial.
The potential of a business improves drastically when it uses an international call forwarding service. Growing your business in Pakistan is smoother with our cost-effective new numbers.
Benefits of Using Pakistan Local Numbers
Successful international businesses will confirm the value of local phone numbers with call forwarding. With this service, your business can reach any customer locally in Pakistan.
By using a Pakistan local number with call forwarding across international boundaries, you will be able to project a local presence in Pakistan, without actually operating a brick-and-mortar location. Pakistan local phone numbers with call forwarding is a relatively inexpensive way to expand in a new country when compared to different growth methods.
Call forwarding can be utilized as a sales and marketing tool in order to present a worldwide and corporate appearance. Small businesses with limited budgets are even able to provide clients with customer support lines in every market that are "free to call."
Make business communication easier with Pakistan phone numbers and the advanced features we provide. Advanced features include Pakistan SIP trunks, interactive voice response (IVR), hosted call recording, an application programming interface and many more.
These features help you program your Pakistan phone number with call forwarding to achieve your organizational goals.
Lahore Local Phone Numbers
Lahore is the capital city of the Pakistani province of Punjab. It is the second-largest metropolitan area in Pakistan, and the 27th largest urban city in the world. Lahore is one of Pakistan's most liberal and cosmopolitan cities. There is a large Christian population, though a majority of inhabitants are Muslim. Lahore virtual phone numbers will enable you to attract more callers from Punjab's capital city.
Get a Local Pakistan Phone Number
From our homepage, you will be prompted to select your new phone number. We have a constantly expanding inventory of local numbers to choose from. From the drop-down list, select the Pakistan local phone number that you would like to buy.
Next, you need to enter your destination number. This is the phone number that will ring when somebody calls your Pakistan local phone number. The destination number can be located anywhere in the world, enabling even the smallest businesses to operate on a global scale. After entering your destination number, click the button that says "view rates."
On the View rates page, you will be able to select from a variety of plans – Basic, Value, Power, Premium, or Enterprise. The plan level depends on your usage. If you are unsure about how many minutes you will need, it might be a good idea to Add Rollover minutes.
Once you have selected your desired plan, you can start a free trial or simply purchase the phone number. Your Pakistan local phone number with call forwarding will activate quickly and you can start receiving calls. Another advantage of buying local phone numbers from Global Call Forwarding is that we never require you to sign a contract.