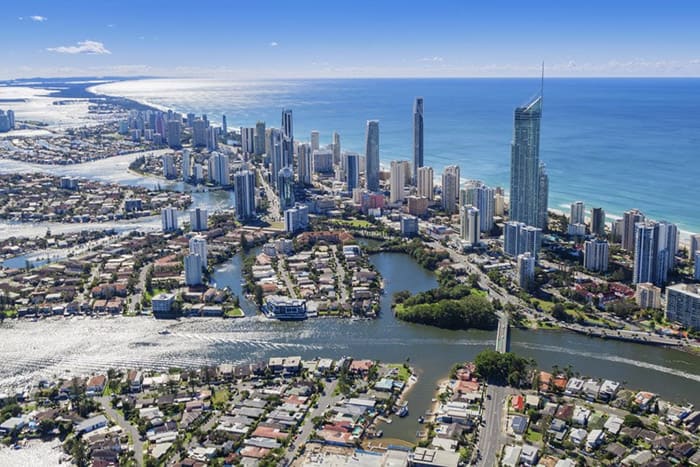 Australia is both a country and a continent. That isn't the only interesting thing about Australia. Despite being fairly younger than countries like the US and the UK, Australia has achieved unparalleled success on the global stage.
Critics would say that the success of this nation is due to its vast natural resources and ambient weather. Australia also has a highly skilled workforce and is a country that has signed huge contracts with other countries in terms of utilizing its natural resources, such as iron ore which it leads the world in producing, along with rutile and zircon. It is the world's second leader in gold, lithium, and manganese ore. It ranks as third in uranium resources.
Australia has several world-class cities and it offers an excellent economy for thriving businesses. If your company is looking to expand globally, you probably want a business presence in Australia.
If you want the economic strength of Australia for your own business, we cannot stress the importance of Australian toll-free numbers.
These are virtual numbers that use the Internet to transmit calls to anywhere in the world. Whether you are located in the US, in China or in Iceland, calls made to Australian toll free numbers can be forwarded to any country. That is the specialty of Australian toll free numbers.
They originate in Australia and are free to call, even when the call is being forwarded to another continent thousands of miles away.
How to Get Australian Toll Free Numbers
Curious about how to get started with Australian toll free numbers? We make it easy for you. There's no queue or endless waiting involved.
There's no need to visit your telecom operator's office to get things done, either. The entire process can be done online, in minutes.
All you have to do is select a digital call forwarding service provider and pick Australia as the country you need the number for. Once you have selected toll free number as the type of number you want, you can view the rates and select a plan.
There are different plans available for different needs. If you are a small business with minimal needs, you can pick a basic plan. Large businesses with a huge call volume can pick a more advanced plan.
Once you are done with providing your information and payment details, you have to set the number where calls are to be forwarded to. The installation process is simple and straightforward and takes just a few hours. If you are unable to do it on your own, you can ask your service provider to do it for you. Once the service is set up, you can start using it right away.
What makes digital call forwarding so affordable and simple is the fact that these numbers are internet-based. When someone places a call to Australian toll free numbers, the call is directed to the service provider's center. They route the call to your phone through your telecom operator. This results in a lower cost and also a more simplified communication process.
Advantages of Australian Toll Free Numbers
Here is a deeper look at the numerous benefits Australian toll free numbers offer. Some of the examples are as follows:
Local presence: When you try to win over prospects in another region, they may back out when they see a foreign number. It makes them think you are too far away to provide a reliable service. Attracting prospects in another country becomes easier when you use digital call forwarding. Even when you are located in a country like the UK, miles away from Australia, you can easily create a local presence in Australia with the help of Australian toll free numbers.
Overseas market: You may want to establish a market for your business overseas but not have the resources to make it possible immediately. Australian toll free numbers help you run your business in Australia from your current location, which can be anywhere. Your employees at the physical office address can easily handle business overseas with a little training.
Professional image: Even if you run a single-person business, you need to maintain a professional image. The diverse features of Australian toll free numbers make it possible. With such assets as the IVR system, a welcome greeting, call recording, and sequential call forwarding functions, your business will boast a sharp, professional image.
Australian Economy
The economy of Australia is prosperous, with low inflation and attractive interest rates. The per capita GDP is also very high – in fact, higher than most other first world countries. Small business forms an important part of the economy, with around 1.2 million small businesses contributing to more than 40 percent of exports.
Australian toll free numbers are your gateway to the largest country in the region of Oceania. Not only is Australia a naturally rich and prosperous country, it also has a liberal foreign investment policy. Get Australian toll free numbers and start building your Australian customer base.