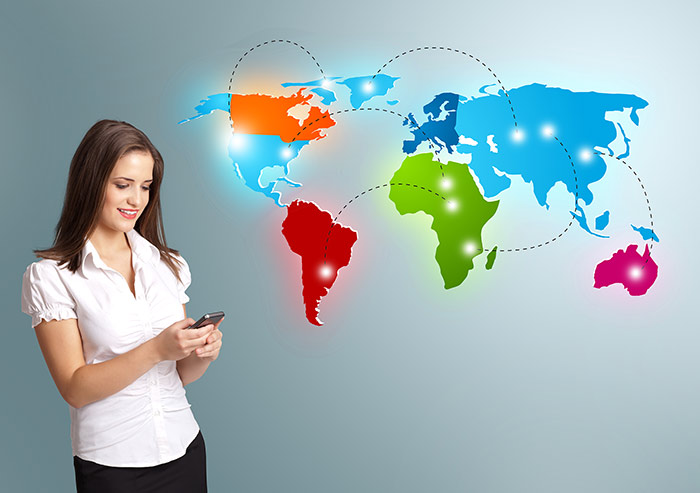 Establishing a business presence in Australia from a country thousands of miles away is challenging. Even multinational corporations may find it difficult to build a solid foundation for their business without the proper tools and strategies on their side. The first step towards creating that foundation is communication using an Australia virtual number.
For example, a business interested in launching its services or products in Australia may want to first examine the benefits of buying Australia virtual numbers for its company. Global Call Forwarding provides virtual phone numbers for a host of businesses, and supports their growth in foreign countries like Australia.
Even though it is one of the world's more established nations, Australia offers multinational corporations plenty of opportunities for growth. Tourism, agricultural, exports, and mining are some of the top industries for growth predictions. Economically speaking, Australia is one of the best places to open a new business, with limited governmental regulations.
Any business considering opening a store or launching a product in Australia should first examine the economic climate in-depth. Let's briefly consider what businesses can expect when they migrate their company to Australia, and how a virtual phone number in Australia can prove beneficial.
Why Companies Do Business in Australia
Australia has one of the world's most resilient economies. For the past two decades, Australia has enjoyed steady economic growth. Its stable political climate and excellent infrastructure and development plans cater to businesses from around the world and foster an environment for greater growth.
Geographically, Australia has direct access to some of the world's fastest-growing economies. East Asia is a direct trade associate of the Australian economy, a fact that does not go unnoticed by foreign investors. As a developed country, Australia also has one of the most innovative economies in the world. It supports world-class globally significant research and backs this with a modern ICT infrastructure. In direct correlation, the Australian government provides significant tax incentives to companies in the research and development sectors, which fosters more growth.
Australia also has an open trade economy. Investment in and ties to the Asia-Pacific region have bolstered Australia's economy. Europe and the Americas already have partnerships with the Australian government, so new connections with Asia come as a natural development. In fact, Asia made up some 70 percent of Australia's merchandise trade from 2013 – 14. Their foreign investment stocks also are significant, reaching some $2.6 trillion as of 2015.
Inward foreign direct investment (FDI) topped a high of some A$630 billion by 2013, which denoted a 40 percent increase from 2008. Investment is strong with Australia, with the USA and the UK making up the most significant amount of inward investment.
In regards to entrepreneurial opportunities and doing business in Australia as a foreign business, Australia is one of the easiest countries to do so in. Globally, Australia has ranked third on the Index of Economic Freedom for the past six years and has one of the friendliest regulatory systems for businesses. Opportunities for growth in technology, research and development, and the service and financial industries are widely available in Australia.
Once a business decides Australia is a good place to start a business, the next step is to lay the groundwork for communications. An Australia virtual number can make your business more accessible to customers in this process.
What is an Australia Virtual Number?
An Australia virtual phone number is a phone number with a local area code in Australia that doesn't have a physical landline associated with it. People will typically buy an Australia virtual number and forward phone calls to a different 'destination' number. The purpose of call forwarding is to increase flexibility of communication.
For example, a business headquartered in the United States with a presence in Australia would get a virtual phone number and forward the incoming calls back to the headquarters. When customers in Australia call the virtual phone number, calls get routed to the United States headquarters, and customers don't pay any high calling costs.
Virtual phone numbers can even provide a point of contact in Australia for businesses that don't have a physical presence. Buy a virtual phone number to establish a local presence without a brick-and-mortar store.
Benefits of Virtual Phone Numbers
Global Call Forwarding provides Australia virtual phone numbers with free call forwarding service features. The service features help users customize their call forwarding service and ensure that every call and potential sales opportunity is captured.
An alternative to getting a virtual phone number is to set a brick and mortar location in Australia. Call forwarding is a much less expensive alternative to setting up a physical office.