Owning your own business certainly has its perks. You get to work when you want, where you want, and for how long you want every single day. But, starting a new business and managing its success isn't the easiest thing in the world. Fortunately, there are tools out there that can help you to run your business more smoothly and effectively. One of these features is virtual phone numbers, which allow you to more effectively communicate with your customer base. Find out more about these business phone numbers and how they are great for new startups.
What are Virtual Phone Numbers?
Essentially, virtual phone numbers are phone numbers that utilize the internet to secure connections. This means that they can reach anywhere in the world and provide great connectivity since the internet is present practically everywhere. Additionally, since these numbers use the internet, they have the capability to pair to nearly any device, including your standard business VoIP system or even your mobile device. Finally, due to their broadband connection, virtual phone numbers can allow for a number of advanced features. This can help to make business even easier for both you and your customers.
Virtual Numbers Help Startups Reach Specific Consumer Bases
Your startup business needs to effectively communicate with your customer base. And, features of virtual phone numbers can help you to do just that. This is because you can purchase these phone numbers to reach specific consumer bases with localized area codes. When customers see that you're calling from a number inside their country, they may be more willing to answer your phone call. Or, at least give you a call back after hearing your voice recording. Furthermore, they may be more willing to trust you as a business when you call them from their local area code. If you're looking for a way for your new startup to be able to access customer bases overseas or in other parts of the world, virtual phone numbers are certainly a good step to take.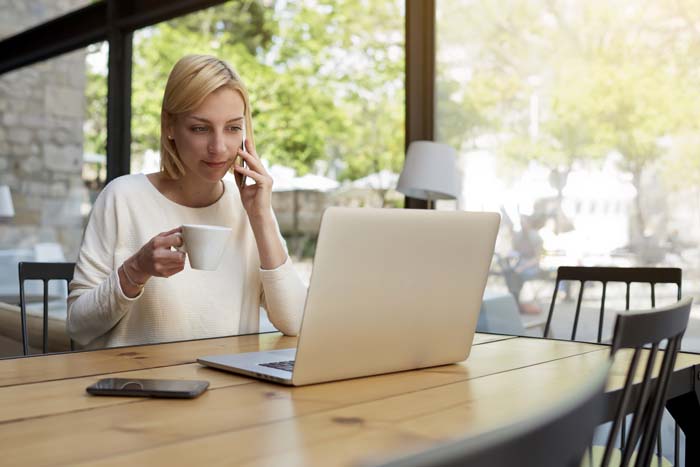 Features of Virtual Numbers
Another benefit of virtual phone numbers is their ability to work with numerous features. Because they utilize the internet for connection, they are also able to provide a number of unique and helpful benefits that can certainly help any startup business. Some of the features of virtual phone numbers include:
Call Recording: Better serve your customers by being able to record and replay conversations held over your virtual business lines. Or, protect your business from any liability issues with this helpful feature.
SMS Forwarding: Give your customer base the ability to send you text messages that are sent right to you or your employees' email inbox.
Time of Day Routing: Never miss another customer call again with time of day routing. This feature allows you to route calls to specific numbers based on the time of day they are received. This way, you can have someone that's not located in your area answer the calls coming into your location when you're not able to.
Voicemail to Email: Get your voicemail messages sent in text format directly to your email inbox with this feature. This allows you to read what your customers want, which may be easier than listening to a voice mailbox full of messages every day.
Web-Based Account Management: Manage all of your virtual business phone lines right from your computer or laptop with an account management feature.
Choosing Your Provider of Virtual Numbers for Business
If you're certain that virtual phone numbers are what you need to reach audience bases in other areas with your new startup, it's time to select your virtual number provider. When you choose Global Call Forwarding for your virtual business phone numbers for your new startup business, you can choose from any of the unique features listed above and more. Plus, you'll have the option to purchase and utilize as many virtual numbers for business as you need from any type of phone system (or mobile device) that you have. Start your business on the right foot and give your customer base an easy way to stay connected with you using virtual phone numbers.
To find out more about the features of virtual numbers and how to get your new number today, contact us now!