Sonetel offers a free PBX service for small and medium-sized businesses. When you sign up with Sonetel, you get a free account and a maximum of two phone numbers to try out. You are never charged for the maintenance of your account, but if you wish to keep the numbers, you will have to pay for them once the trial period is over.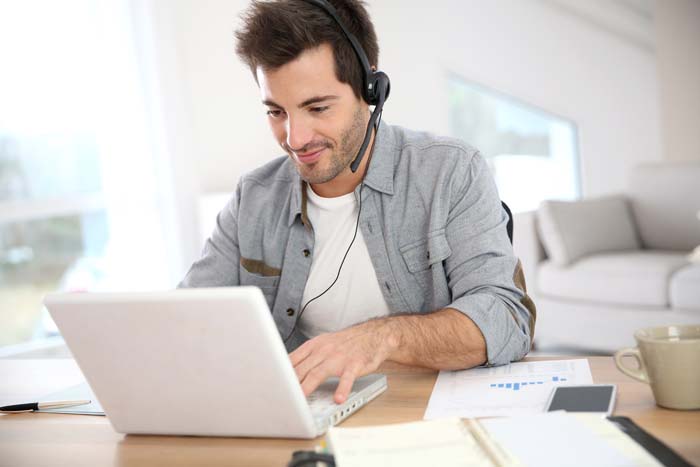 You can add as many numbers as you wish to your account, anywhere in the world. Calls can be forwarded to any destination for the price of a local call. You can cancel your Sonetel service at any time. They offer two plans. With the Standard Plan, you pay for calls by the minute. With the Premium Plan, you pay a monthly fee and calls are free.
How to Use Sonetel
You can answer your incoming calls on your cell phone, office phone, home landline, or VoIP service. You will not be required to purchase any additional hardware or software. Each time you receive a call, you will see the number of the caller, so you know you are receiving a business-related call.
When it comes to choosing your numbers, Sonetel has a wide range of options. You can choose national numbers, city numbers, mobile numbers, or toll free numbers. In many countries, you can also port your existing number to Sonetel. You will also be able to dedicate one of your phone numbers to receiving faxes if you require this service. Some types of numbers will also be capable of sending and receiving SMS.
Sonetel Benefits
There are a number of advantages to signing up for Sonetel's services; these include:
Increased sales: Once international consumers see that they can reach out to you using a number that is local to them, they will be more inclined to buy your products or services.
Fewer refunds: If a customer has a problem or concern about one of your products, and he or she is unable to reach you, there is a high risk that they will initiate a product return and refund. Having local numbers can reduce the occurrence of chargebacks.
A professional image: Having local worldwide phone numbers can boost your professional image because it makes your company look larger.
Business quality: Sonetel facilitates clear audio so that no information is lost during a call and no calls are dropped or interrupted.
No international calling fees: Because the Sonetel Android and iPhone apps connect local calls – one in your country of residence and the other in the country you're calling – expensive international calling charges are eliminated. The Sonetel app detects which country you are in.
Increased answer rate: When you call a customer on a number that is local to them, there is a much higher chance that they will answer.
Sonetel Features
Sonetel features include:
International call forwarding: When you use Sonetel phone numbers, all incoming calls to those numbers can be forwarded to any number in any country for the price of a local call. You can take calls on a landline phone or mobile device.
Voice response: Configuring your voice response and voicemail is easy. Sonetel provides greetings and pre-recorded messages in a wide range of languages. You can also record your own message directly from your phone.
Outgoing calls: You can use your Sonetel numbers to make outgoing calls from anywhere in the world, using your usual mobile device.
Call recording: Sonetel offers a free call recording service.
Choose caller ID: Sonetel allows you to choose whether the person you call sees your regular mobile number or one of your Sonetel phone numbers. If you choose to display your local number, they are more likely to answer your call or call you back if they miss the call.
Make calls worldwide: You can use Sonetel's apps to call from any country to any country, even if you are traveling overseas.
Conference Calling with Sonetel
Sonetel offers a conference calling feature which allows up to four people to participate for free. If you sign up for their Premium service, you can have up to 25 participants for free. After that, additional participants are charged at a per-minute rate. The maximum number of participants is 100. The quality of Sonetel's conference calls is the equivalent of a normal mobile call. Sonetel's conference calling feature is also very easy to use. Callers simply call the local number, then enter the conference room number. You can have up to 25 different conference rooms. No internet connection or additional software is required. Participants can call in using local numbers from any country.
About Sonetel
Sonetel is based in Sweden, though most of their service team is in India. They also have data centers throughout the Netherlands and the U.S. and customers in more than 160 countries. They specialize in providing services to small business who wish to develop global coverage.