Starting a new business is an exciting venture and a constant learning experience. Undoubtedly, there will be lessons learned and mistakes made along the way. Still, there are rules every new business owner should follow, regardless of their industry.
Read on to learn five important things to know when starting a business.
You Need A Business Plan
This is first in the list of important things you need to know to start a business because it will be the foundation of your decisions and success. You know you will start a business, but your business plan will give you a specific outline of deadlines you need to hit, financial goals, and advertising strategies.
Some new business owners think a business plan is only necessary for financial support from outside sources, but this isn't the case. A business plan is an invaluable tool that helps you sort out the big and small details that, if overlooked, could be detrimental to your business. Your business is your passion. Analyzing that passion strategically will pay off financially and strengthen with your branding.
Word Of Mouth Will Always Be Valuable
While various forms of advertisements are effective, word of mouth will never lose its popularity or value. This is one of the most important things to know when starting a business because people trust the word of people they know personally.
We all see up to 5,000 ads daily aimed at influencing our purchasing decisions. This constant exposure to advertisements means that businesses must be creative and show the human side of their brand.
If you use traditional ads, compliment them with behind-the-scenes stories, user-generated content, or vlogs. You could also share customer testimonials to prove the positive impact your business has on customers and in your market.
You Must Evolve With The Market
As a new business owner, you shouldn't feel compelled to know it all from the start, but it is important to know the basics and to keep up with the ever-changing landscapes of business and technology.
When you're starting a business, you can't live in the past. Tactics that worked in 2015 may not be effective today. The business world is fast-paced and marketing strategies are always changing to meet the desires of customers. Research your industry frequently to learn the latest trends works so your business won't be stagnant or left behind.
Remember these key pointers:
Keep your website updated
Invest in digital marketing
Make sure you have the right tools to keep you and your team organized
Use reliable phone services and email to stay in contact with global customers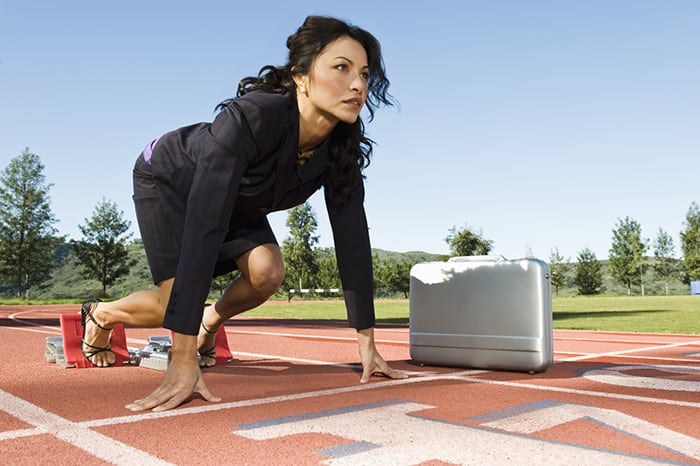 Pick A Niche You Enjoy
There are numerous reasons to attribute to the fact that 50% of small businesses fail after 5 years. One of those reasons is burnout for solopreneurs. But this burnout doesn't always occur because there's too much to do it in too little time.
Burnout sometimes happens when new business owners enter a niche for the money or convenience without enjoying the work. One of the major benefits of owning a business is doing what you love while serving as a valuable resource for customers.
Here's another important thing to know when starting a business. Is the industry you're entering personally fulfilling? Before starting your business, take the time to find out what you would love doing every day and dedicate yourself to making that business a reality through your business plan.
Make Things Convenient For Customers
There are many things that can make a business unrelatable, such as confusing messaging, inconsistent branding, or poor customer service. Your business will not be successful if people can't relate to you.
If your business becomes known for poor customer service, it's unlikely that you will continue to profit. Avoid this by letting your business be a safe space for customers to express their concerns and issues without hassle or long delays.
Of the most important things to know when starting a business is that having a virtual phone number can give you a competitive edge. A virtual phone number allows you to work from remote locations while retaining full communication with your associates and clientele. Remember: you and your team should be should be knowledgeable and patient to provide solutions that add value for customers.
Also, recall that one of the most important things to know when starting a business is word of mouth marketing. Customers always appreciate quality service and are more likely to give personal referrals. This will help your small business to grow quickly.
Delegate Tasks Accordingly
Scalable solutions are important for every business. Being a new business owner means your business won't stay the same size as you implement strategic growth methods.
As your business gets bigger, you won't be able to handle everything without support. Everyone you hire will serve as a representative of your brand. Therefore, it's imperative to establish a team with the same vision and work ethic.
As we conclude the list of important things to know when starting a business, we recommend automating small, repetitive tasks and allowing trusted staff members to use their innate skill sets to contribute to the company's success.