Automation is everywhere and we cannot escape it. This is because we have been able to use automation tools to make our lives easier and improve accuracy and efficiency. It's no wonder that companies have been using automation technology to streamline their business processes and improve productivity. And that includes customer service as well.
Here's an in-depth guide about customer service automation tools, features, and best practices to help you boost your customer support teams and increase customer satisfaction.
What is Customer Service Automation?
Customer service automation uses technology and automation to streamline customer service processes, reduce human involvement, and speed up resolutions. Jugal Anchalia, CEO of Breakout, defines it as the process of "automating the interaction between customers and the company for support-related queries with minimum or no human involvement."
By automating customer support, you can make it easy for customers to get help and assistance without overburdening your employees.
With automation, you can cut down on time spent on mundane, repetitive, and simple tasks. This way, your employees and agents can focus on more significant, more complex tasks requiring their undivided attention.
Customer service expectations have changed since 2020, with customers expecting quick resolutions along with personalized and unparalleled care. And if your business is behind on meeting these expectations, you may miss out on valuable customers. Customer service automation can help you offer this kind of personalized and quick service without adding additional tasks and processes.
Related: 23 Incredible Customer Service Tips for 2021
Benefits of Customer Service Automation
Oliver Andrews, the owner of OA Design Services, argues that "[w]ith automation, companies have access to many more opportunities than they ever had before. Improved efficiencies allow organizations to quickly ramp up their customer service, giving them new and improved opportunities to impress every customer. New automated tools give organizations the support to excel in customer service, making every customer experience a great one that buyers can only praise."
So, why should your business consider automating customer service? And what benefits can you hope to achieve? Here are some advantages of automating your customer service:
1. Reduces customer service costs — According to a McKinsey report, companies using automation and other technology to improve customer service have saved up to 40% on costs.
2. Allows your business to offer 24/7 customer support — Use chatbots, live chat, and smart routing technology to adopt a Follow the Sun customer service model and be available to your customers 24/7.
3. Frees up employees for more complex issues and customer needs — Give employees the time they need to deal with high-profile and complicated cases to provide optimum customer service.
4. Encourages collaboration within teams — Make file-, document-, and information-sharing easy, therefore, helping teams work with each other effectively.
5. Helps collect customer feedback — Collect customer feedback through surveys triggered at different stages and touchpoints.
6. Increases speed and efficiency — Reduce time spent on mundane tasks and processes and increase efficiency.
7. Reduces human error — Make less room for mistakes by creating pre-determined templates and rules.
8. Helps centralize business communication — Connect all stakeholders through one platform where they can share and exchange information, documents, and more.
9. Supports users of all types — Make your business accessible to users who prefer to communicate via phone, email, chatbots, IVR systems, and so on.
Cons of Automating Customer Service
While businesses are increasingly adopting customer service automation solutions, some are still holding back. But why? Here are some reasons why people may be skeptical of automating services:
1. Reduces human intervention — Some fear that lack of or reduced human involvement may deter customers away or fail in de-escalating customer frustrations.
2. Resolves simple issues only — Automation can only support the resolution of simple issues and not complex issues.
3. Relies on modern technology and technical resources — To automate services means to rely even more on technology and more systems, and not every business is equipped financially to deal with these changes.
Popular Customer Service Automation Tools & Features
Here are some popular tools and features that small businesses and large enterprises use to automate customer service.
Smart and Advanced Call Routing
Smart or intelligent call routing lets you route or forward calls with automation and predetermined rules. This way, when calls come in, callers are automatically routed to the correct destination, department, or employee without the need of a receptionist or operator. Some call routing strategies include:
Location-based routing
Skill-based routing
All-the-way-round or Round-robin routing
Least-occupied-agent routing
Simultaneous ringing (ringing on multiple phones with one number)
Sequential forwarding
The primary purpose of intelligent call routing is to route calls effectively, reduce missed calls, and improve the caller experience.
IVR Systems
Using cloud IVR as an automation tool has become increasingly popular with businesses of all sizes. An IVR system is an automated voice response system that answers the call, identifies the caller's purpose, and assists the caller. The IVR system may assist the caller by transferring them to the correct department or by helping with pre-recorded messages. Advanced IVR systems can even help callers complete actions such as activating an account, providing balance information, making appointments, etc.
Traditional and cloud-based phone service providers offer IVR along with other virtual communication tools. Global Call Forwarding's IVR service is highly customizable, and you can quickly change or update the system through our online control panel.
Email Automation
Automated email workflows play an essential role in inbound marketing and customer service. Email responses can be triggered automatically when a customer interacts with your business. These responses offer support, troubleshooting help, or confirmation. And they can help provide comfort to your customers. Popular email automation tools and software include:
HubSpot Email Marketing
Mailchimp
Sender
Sendinblue
Omnisend
EmailOctopus
Benchmark Email
ActiveCampaign, and more
Chatbots & Conversational Marketing Automation
More and more businesses are using live chat and chatbots to provide 24/7 customer support. Conversational marketing automation uses targeted messaging and intelligent bots to engage with web visitors in language they understand and relate to. Using chatbots with conversational marketing makes chatbot interactions less robotic and more human. Popular chatbot automation tools and software include:
Intercom
Birdeye
Freshchat
Podium
You can also build a chatbot for your business using chatbot platform tools such as:
HubSpot's Chatbot Builder
MobileMonkey
Botsify
Chatfuel
Self-Service Options
Another way to implement automation for customer service is to create self-service options and tools that customers and web visitors can use to resolve their queries on their own. For example, Willie Greer, founder of The Product Analyst, uses an FAQ sheet to help users search and find answers to their questions. Others may develop a support center with all necessary guides or simply create how-to content on their blogs. Common self-service options include:
Building FAQ pages or adding FAQs at the end of product pages to answer common customer questions.
Creating a Support Center or Knowledge Base where customers can go to find more information, features overviews, and troubleshooting guides to resolve their queries.
Providing customers with resources such as whitepapers, ebooks, how-to guides, etc., to help them help themselves.
Embedding these resources within chat, email, the account dashboard, and other communication channels.
Customer Feedback Tools
Why collect customer feedback? Customer feedback lets you know how your business performs and whether customers are satisfied with your products and services. Without customer feedback, you won't know where your business needs to improve to gain new customers and retain existing ones. Different types of feedback and survey tools include the following:
Voice of the customer tools
– Qualaroo
– Qualtrics
– Wootric
Online survey tools
– Typeform
– SurveyMonkey
– Survey Anyplace
– Crowdsignal
– Nicereply
Customer review tools
– Google
– Trustpilot
–
G2
– Yelp
– TripAdvisor
– KiyOh
Visual feedback tools
– Usersnap
– Helio
– BugHerd
NPS tools
– SurveySparrow
– ProProfs NPS
– CustomerSure
– Podium
Social feedback tools
– Sprinklr
– HubSpot
– Brand24
– Hootsuite
– Sprout Social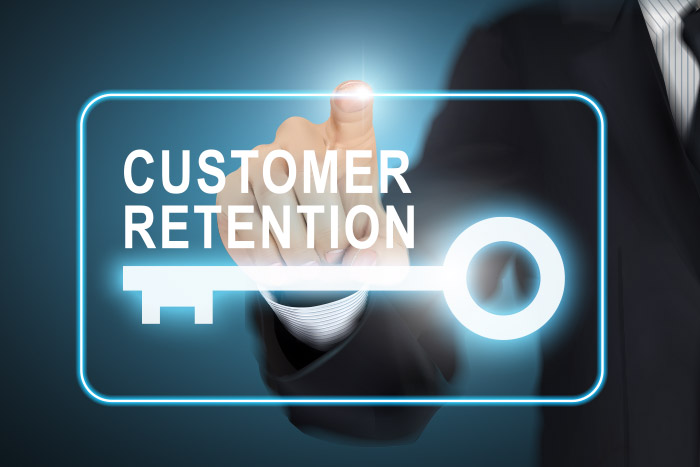 8 Best Practices to Automate Customer Service
There are many ways to automate customer service. Here we will look at some best practices to follow.
1. Add Live Chat Along with an Automated Chatbot
Many web visitors expect live chat as a customer service channel when they visit a website and have queries. Live chat is used for a variety of purposes: customer service, lead qualification, submitting tickets, and more. Use live chat to understand what your customers need from you.
And by adding a chatbot, you can provide support even during off-hours. This way, customers and prospects can get assistance whenever they need and you can learn more about what your web visitors look for when they arrive at your website.
Before diving into using chatbots, study how customers and employees interact on live chat. This will help you develop appropriate and useful chatbot scripts.
2. Work on Templated Scripts and Responses
Whether it is via the chatbot, automated email, or the IVR system, you want to spend time creating good scripts and responses. People can be apprehensive about dealing with robots instead of a human person. And so, using conversational scripts can reduce friction and make users more comfortable.
3. Offer 24/7 Customer Service
Customer service automation options like smart call routing, international call forwarding, ticketing software, automated email, live chat and chatbots, and IVR systems provide 24/7, round-the-clock customer support. Make your business more accessible by learning where your customers are and what tools they prefer using to reach your business.
4. Offer Self-Service Options
Next, prepare self-service tools that customers can use to resolve their issues on their own. Work with your sales and marketing teams to identify common customer questions and issues regarding your products and services. Then, create a Support Center or Knowledge Base that incorporates how-to guides, glossary and definitions, troubleshooting help, and FAQs. You may even consider adding information about the current market or industry trends that may interest your customers.
These self-service tools not only help resolve common customer issues but also present your business as a reliable service.
5. Integrate Within Your CRM and Phone System
Integrate automation tools within your business systems to centralize business processes and keep everything in one place. Check with service providers how you might integrate these tools within your existing CRM and business phone system. By doing this, you can track all customers and interactions via one platform and trigger actions based on these interactions.
For example, Adam Garcia, founder of The Stock Dork, uses Agile CRM for sales enablement, marketing automation, and customer service. Using a service like this helps them set "standards for support teams and customers." Tanner Arnold, CEO of Revelation Machinery, says that they use Zendesk to help teams track problem tickets and customer interactions, collect customer reviews, and more.
6. Update and Send Out Important Announcements
You can also use these tools to send out company and product updates and announcements to your customers and leads. Some ways to use automation for announcements:
Announce or introduce new products
Inform customers about defects or product issues
Share company news and milestones, and so on
Customers will appreciate knowing that you're working on resolving an issue when they call for support. And they may also appreciate knowing what else your company is working on that may benefit them. Automating announcements like this can increase engagement and retention.
7. Collect Customer Feedback at Various Touchpoints
You can also collect customer feedback through automated surveys. Have these surveys trigger at various touchpoints or stages of use. And you can learn how customers are using your service and what areas can be improved.
You might even be able to use customer feedback to understand what customer service automation tools your business needs. Abby Ha, Head of Marketing & Business Development at WellPCB suggests talking to customers to identify ways to improve customer service via automation solutions.
8. Prepare Your Agents
Customer service automation solutions help take care of mundane and repetitive processes and issues. This means that agents are freed up to handle difficult and complex cases. However, if they haven't been prepared or trained well for these cases, there may be a gap in customer service quality.
Will Cannon, CEO of Signaturely, suggests preparing agents to take on these complex tasks with the right resources. He says that "[It] can make agents' jobs more difficult if they aren't given the right resources and experience. Be sure your agents are involved in both the preparation and implementation of new automation programs so that you can be more aware of the unexpected obstacles that the process transition can bring."
Think Your Business is Ready for Customer Service Automation?
Global Call Forwarding offers various customer service automation features such as intelligent call routing, international call forwarding, and IVR systems. Speak with our representatives today to learn more about our services and how we can help you provide better customer support. Call us at +1 (561) 908-6171 or chat with us online!