In our globalized world and with the rise of a tech-savvy workforce, international companies have promoted and embraced diversity in their teams. This opportunity has brought talented individuals together to brainstorm and collaborate, and helped companies sustain, progress, and eventually succeed.
Now, it is possible and even cost-effective for international and local companies to outsource, hire, and manage remote and global employees. These remote teams can easily collaborate and maintain remote team communication through several channels.
What is Remote Team Communication?
Remote team communication is the ability to maintain online communication between virtual teams with the help of software and technology. This type of communication includes but is not limited to emails, video conferences, cloud-based communication platforms, instant messaging, and more.
These technologies and software let global and remote teams remain privately interconnected, thus encouraging collaboration.
Related: Cloud Communication Stats: 2022
Challenges of Remote Team Communication
According to Weekly 10, employees between the ages of 18 and 34 experienced a 10-15% decrease in the information offered by management and a 10% decrease in the frequency and effectiveness of communication.
Since the global pandemic of 2019, more and more businesses have switched over to remote working. And with the rise of remote teams, companies have to find ways to effectively manage and communicate with their teams. This is where you could run into issues if you are not prepared.
For many businesses that mostly sell goods online or sell cloud-based products, and operate only on digital platforms, this may be all-natural. But even with remote-only businesses, there are challenges involved when it comes to communication and collaboration.
Some of the common challenges associated with remote team communication include:
Little or unreliable access to the internet
Lack of technology to support real-time communication between multiple teams and groups
No proper management and monitoring system
Miscommunications or delayed responses
Feeling of alienation and lack of physical team-building opportunities
Reduced motivation and trust.
Since communication is the pillar for success and overcoming obstacles during any operation or activity, these issues must be identified and dealt with.
Thankfully, you can resolve these issues with:
Cloud communication technology like remote softphones and global phone numbers from a cloud phone service provider.
Video conferencing tools like Zoom, Google Meet.
Chat tools like Slack, Google Chat.
Project and content management tools like Asana, Teamwork, Monday.com.
HR software and management tools like Apploye, Bamboo HR, etc.
Related: How to Centralize Business Communication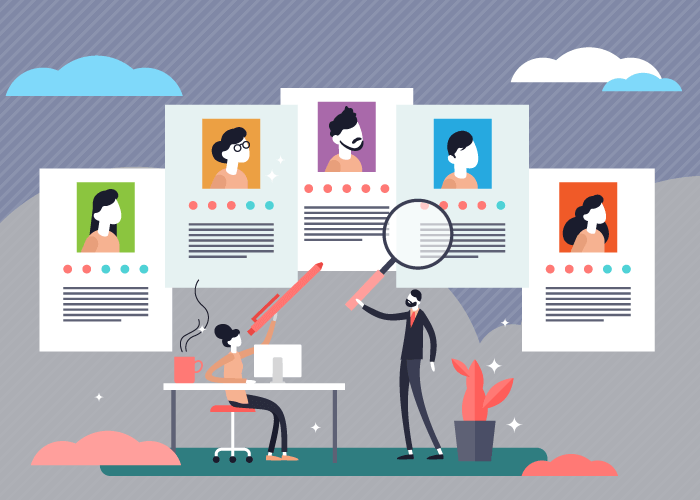 Building a Remote Team Management Strategy
According to a report by Culture Wizard, these are the most beneficial remote team communication methods: face-to-face meetings (93%), conference calls (93%), and video conferencing (84%).
It is easy to overcome the challenges associated with remote team communication and global team management with the right tools and teams.
Here are the top remote team management strategies your business can use to improve global team communication:
1. Set Ground Rules
Before you get started, it is a good idea to lay down some rules of how you and your teams will manage remote team communication:
Have coordinated and organized plans for managing teams.
Will you have monthly or biweekly meetings? Follow up with your employees for monthly video meetings or one-on-one meetings.
What tools and software will your remote teams use to stay connected?
How will teams communicate with customers, and what channels will they use (voice, video, email, live chat, etc.)?
What technology do your teams require? VPNs, VoIP phone services, remote cybersecurity solutions?
How will they update their progress and track their time?
How will you check in and collect feedback from remote employees? For example, you can use surveys to assist the less-expressive or introverted members in the group and encourage them to offer feedback.
When you do not see your employees working first-hand, there may be a tendency to micromanage and over-monitor them. This can cause issues and frustrations on both sides. Setting ground rules and following them can help alleviate some of the pressures associated with managing remote teams.
2. Create an Internal Communication Infrastructure
Global teams require a user-friendly and intuitive internal communication infrastructure. This means planning out how your teams will communicate and who they will report to. Then, you can get the right communication software to improve and support collaboration, efficiency, and productivity among remote teams.
These conversations are primarily intended for business-related updates, tasks, lectures, and sharing of confidential topics. And such software can help with brainstorming, contributing, following deadlines, and efficiently monitoring the progress of one another.
For instance, many e-commerce companies have global team representatives worldwide. They need to keep in touch internally for updates and progress about the customers' new interests and complaints or develop new services and promotional activities.
So, it is a good practice to plan out how these teams will effectively communicate across time zones and regions without downtime or delay.
Related: 5 Ways to Leverage Time-Based Routing for Global Expansion
3. Plan Virtual Team-Building Activities
One of the biggest challenges of remote working is the alienation associated with it. Working by yourself and without being in touch with others can feel lonely, and, at times, your remote teams may feel left out. Here is where having team-building activities can bring teams closer and create that workplace community.
Your teams can have a separate fun chat group for book clubs, to share travel stories or pictures of their pets, and so on. They can also use this space to organize entertaining activities and celebrate employees who are doing well. You could even have virtual retreats or webinars and events that everyone can participate in.
Creating an intentional space for celebration not only helps facilitate remote team communication but also brings your global teams closer and strengthens the internal bond.
4. Get the Right Remote Collaboration Tools
For effective business communication with remote global teams, you need to invest in the requisite technologies that support all communication channels.
Some companies provide employees with the necessary tools like laptops and computers. You can go a step further and use communication, collaboration, and team management platforms to make it easy for everyone to connect from any location. Some examples include:
1. Cloud-based voice services with remote call forwarding for internal and external communication. These services are built to let users connect from any location and device, giving your teams flexibility and reliability.
2. Softphone apps that users can use from any device to make internal and external calls without revealing their personal contact information.
3. Chat and video conferencing tools for meetings and performance reviews.
4. If your team is working on a specific project to increase sales or improve conversion optimization, you can provide them with CRM software to help collaborate better.
5. Cloud-based project management systems like Teamwork, Monday.com, etc. that let users communicate on specific projects, update progress, share files, and more.
5. Set Up a Support System for Your Remote Teams
To ensure your remote employees do their jobs effectively, you should make it easy for them to get support and help when they need it. This may include creating a knowledge base or support center that:
Answers questions about your company's products and services
Offers solutions and guidance for common workplace issues and how to resolve it
Provides IT support and troubleshooting help for common problems, and so on.
This will equip employees to work well on their own and tell them who to contact if something goes wrong.
Communication is Key to Any Successful Business
Remote team communication is one of the most important aspects of successfully running your remote business. And, at times, it can be a challenging management job. But with the right tools and technology, relevant and easy-to-follow guidelines, and capable managers, you can set your remote teams up for success.