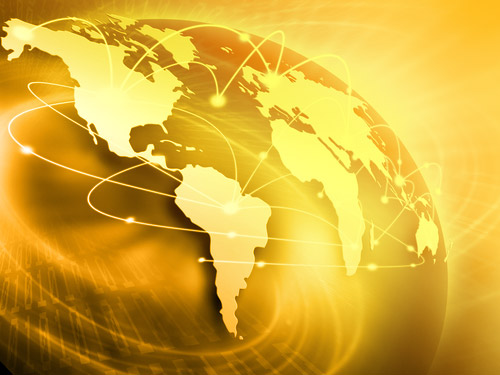 Imagine you are in this position: your business is located in Atlanta, but your clients are in London. How do you maintain good communications with them while staying within your budget? The answer is simple; global phone numbers. All calls made on a global phone number are forwarded to the number of your choice so that you won't miss a call, wherever you are. Global phone numbers give you an edge over competitors because they allow you to expand your business worldwide, without having to set up physical offices in different countries.
How to Get Global Phone Numbers
Businesses from any part of the world can get global phone numbers and forward incoming calls to their main office. This happens through an international call forwarding service that routes calls virtually. Find a virtual phone service provider, like Global Call Forwarding, and select the global numbers you want. Global numbers are essentially local numbers or international toll free numbers, which your clients can call at no cost or for the price of a local call.  Once these numbers are activated, you can offer sales and customer support to global customers.
What Can I Do with Global Numbers?
With global phone numbers, you can take your business to the global stage. More importantly, you can do this without incurring all the costs that come with global expansion. Expand your customer base, add new services and markets, and increase international sales.
Using Call Recording with Global Phone Numbers
When you start expanding your business with global numbers, it is important to maintain the high quality of your customer service. The best way to do this is by recording and analyzing your calls; it doesn't have to be a complicated task. Many companies that offer global phone numbers, such as Global Call Forwarding, provide a call recording service. If you are not already actively recording your customer service calls, now is the time to do so. If you're still not convinced, here are five benefits of recording VoIP calls to your global phone:
Improving call quality
Your business needs to strive to constantly improve your customer service so that your clients will keep returning. When you record calls, play them back. You can easily see where your team members are excelling and where there is room for improvement. You can deal with performance issues quickly and efficiently. Without call recording, these problems could go unnoticed for some time.
Capture missed information
It's impossible for your customer service team to remember the details of every single call, which can be a problem if a call is long and the issue is complicated. In this case, details may be missed or forgotten, which means the issue may not be fully resolved. When calls are recorded, this enables your team to review the conversation and capture all the details so that all customer service issues can be dealt with effectively and efficiently, preventing the need for further customer callbacks.
Enhance customer service
Tracking information about customers contacting you on global phone numbers enables you to develop enhanced customer service. Remember, the customer is your priority; not your products. It is, therefore, in your best interest to facilitate an environment in which you can promote maximum customer satisfaction. You can meet this objective much more easily if you can track all available information about each customer. Recording all of your calls will help you gather and collate information about customers. Furthermore, by sharing this data with members of your customer service team, your company will be in a better position to understand how customers are using your services and products, as well as what their preferences, needs, and desires are. You will also be able to see what can be improved.
Customize your products
Once you have analyzed your recorded calls and isolated critical aspects of each conversation, you will be empowered to meet your customers' individual expectations.
Avoid scripts
When customers call your team, they don't want to listen to a scripted conversation. They want your customer service personnel to treat them as individuals. Personalized service helps deliver this feeling. This approach makes them happy and will increase the chances that they will continue to use your products and services. Prepared to make better offers before your customers ask for them by customizing your business in this way.
Boost your reputation
Cloud call recording can be a vital aspect of solving customer disputes. In some cases, a recorded call can serve as a verbal contract between your company and the customer. It can also be very helpful should you get into a legal battle with a dissatisfied customer. Recording calls can help save you money and legal complications as well as boost your company's reputation for fairness.
Don't wait until problems arise with customers who are using your global phone numbers. Start recording your calls today to optimize your customer service and keep your customers satisfied. But remember, recording calls is only half of the story, you must listen to the calls on a regular basis so that you can maintain high standards of support for your customers. You should also have regular meetings with your customer service team to discuss calls and examine which strategies are working well and locate where things can be enhanced for better functionality.
Get Global Phone Numbers with Global Call Forwarding
Global Call Forwarding offers businesses worldwide toll free and local numbers. Connect with customers from around the world with global phone numbers and increase international sales. Learn more by browsing our website or call us for customized solutions!