Over the past two decades, business phone systems have become more complex than ever before. Increasingly, traditional multi-line phone systems are being replaced with more digital solutions and virtual VOIP services. These solutions present greater flexibility to businesses and remote workers. By understanding the different types of business phone systems, you can easily pick one that's right for your company.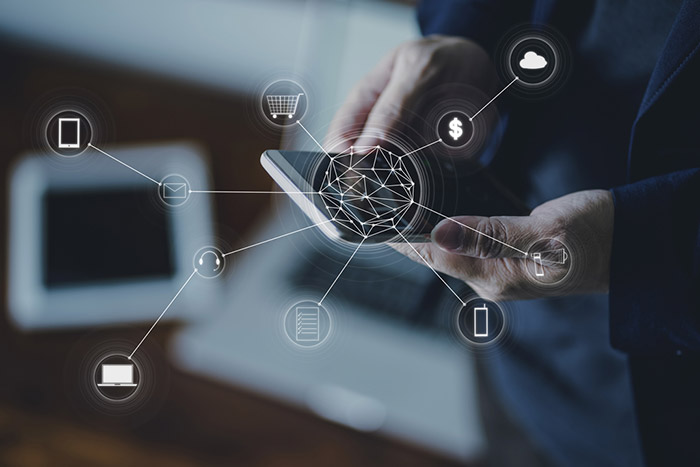 Hosted PBX Business Phone System
Unlike a traditional Private Branch Exchange (PBX) which is expensive, requires ongoing maintenance and training to use, a hosted PBX solution is cloud-based. This means that it is accessible via any IP network. You do not need to buy expensive equipment or multiple phone lines, and the hosting PBX provider takes care of all the hardware, software, and maintenance. What's more, hosted PBX business phone systems are easy to use and can be managed with an online console.
Features and benefits of hosted PBX include:
Less expensive than a traditional onsite phone system
No need to buy dedicated hardware or expensive software
No installation or maintenance fees
Hosted PBX systems also have additional features such as call waiting, on-hold music, call routing, call transfers, and call recording. Optional features of advanced PBX systems include extension dialing and auto attendants.
Another benefit of a hosted PBX system is that it can be deployed straight away. Most businesses that have fewer than 300 phone lines can have their hosted PBX business phone system up and running within 24 hours. You can even add features as you need them from your online management console. You can also effortlessly add new features as they are made available. Hosted PBX systems are easy to use and stress-free, allowing you to focus on growing your business.
VOIP Business Phone Systems
Voice over Internet Protocol (VOIP) phone systems are similar to hosted PBX systems with some technical differences. With a VOIP business phone system, you can make calls using your internet connection instead of using a traditional phone service provider. Examples of VOIP systems include Microsoft Skype and RingCentral.
One of the major benefits of a VOIP service is that you get a wide array of special features for just a fraction of the cost of an onsite PBX system. This is the main reason that so many companies are transitioning to VOIP business phone systems.
Features and benefits of VOIP business phone systems include:
Lots of features at a very affordable price
No installation fee
No expensive hardware and software costs
No maintenance
Easy use
Flexible calling options
Because VOIP is completely internet-based, you will need reliable high-speed internet service. If your connection is prone to outages, or too slow, then your VOIP system will suffer and so will your business.
If you don't want the hassle of installing a VOIP phone system on your own, you can choose a completely virtual system. This type of VOIP system does not require handsets and can be connected using Cat5 cabling. Most VOIP services will install the system for you for a one-time fee.
There are many VOIP system providers to choose from, so you need to do your homework first. Look for a provider that gives you access to 24/7 customer support. That way you will have help whenever you or your team need it. Also, look for a VOIP provider that offers 911 emergency calls. Not all providers supply this, most that do will charge a subscription fee.
Choosing the Right VOIP Business System
There are several different types of VOIP business systems. Here is a rundown on the available varieties:
Hosted VOIP: With this option, your VOIP business phone system is hosted by a third-party service provider. They handle all aspects of your service including receiving and routing calls, recording calls, voicemail, and automated messages. All this means that you don't have to deal with a complicated installation, dedicated equipment, or software.
Onsite VOIP: If you are not comfortable with a third-party handling your VOIP services, you can opt to develop and install your own business VOIP phone system in your office. To do so, you will need to have the technology and know how to install it.
SIP Trunking: SIP trunking utilizes Session Initiation Protocol to connect VOIP internet networks. SIP is a form of computing language and can be used when you want to make use of your existing handsets and hardware.
Virtual VOIP: A VOIP system that is completely virtual can handle incoming calls and route them to the number or numbers of your choice; whether it's a landline or smartphone. Because of the low cost and excellent portability, this is a great option for small business users who employ remote workers throughout the world.
Contact United World Telecom today to find out more about our available business phone systems.