Businesses ranging from large corporations to small businesses must continuously improve and maintain good customer relations. Therefore, the choices you make regarding what phone system or multimedia channels to utilize matter significantly.
Setting up call forwarding for your office line is one such important decision. Whether your company handles calls through one phone or multiple numbers for different offices, call forwarding can help streamline call management and boost customer interaction. Let's look at how to add this feature to a 4 line phone system.
Call Forwarding: Benefits for the Office
Call forwarding basically redirects incoming calls to a number different from the one dialed. This is convenient when you do not want to give out your real number. Or, when you want calls to be forwarded to different departments or offices at certain times of the day. You can move calls around in an efficient way to ensure no calls or prospects go missed.
Global Call Forwarding offers a variety of virtual numbers with call forwarding. Virtual numbers route calls over the internet instead of traditional phone lines, making them a cheaper option. You can get a toll free number or a local number for a specific geographical location. Toll-free numbers are free for callers as they charge the receiver. Local numbers have area codes for specific locations and this helps you have a virtual presence in a city or state without needing to physically move there.
Multi-Line Phone Systems
Standard phone systems carry audio between only two parties, that is, between the caller and receiver. However, multi-line phone systems, offered by Cisco, Grandstream, and other providers, allow multiple people to be on the phone at the same time. These lines can be 2 line or 4 line phone systems. You can set them up for internal communication between employees and colleagues or externally for customers.
Who Can Use Multi-Line Communication Systems?
Companies of any size can use a 2 or 4 line phone system to streamline and organize their calls. They can easily forward or redirect calls from one line to the next. There are different ways to set and organize multiple lines for your system.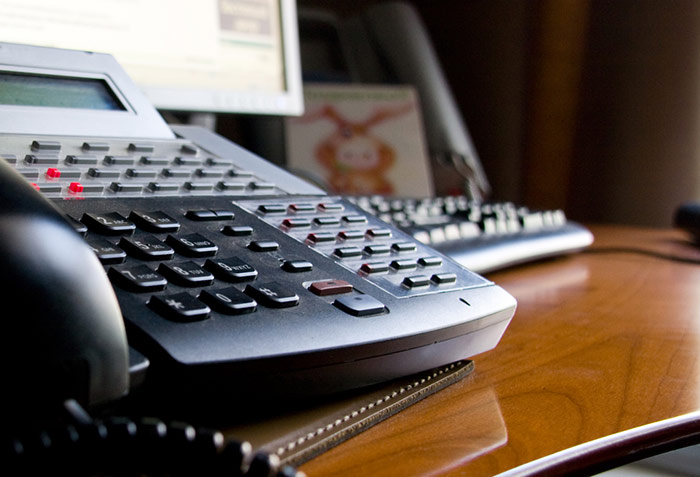 With a 2 line phone system, you can have:
One line for home and one for business.
One line per employee and one for a fax number.
With a 4 line phone system, you can have:
Two lines for salespersons, one for toll free number, and one for the marketing team.
One line for customers in certain states, one line for local customers, and one for the remote team.
One line per department.
Let's look at a few scenarios where having multiple lines on one phone system can boost communication.
Businesses offering medical support, financial services, etc., will need to be constantly accessible to their clients. And so, having call forwarding set in such a way forwards calls to multi-site offices where someone will answer and help customers.
One-person or small businesses, freelancers, and remote workers can use this service to protect their actual numbers. They can provide a virtual number that directs calls to their phone, without having to share their personal number.
Restaurants and companies with high call volumes during rush hour or holiday seasons.
Businesses with employees that travel a lot for work.
Companies that want to provide around-the-clock service and improve their customer service.
Setting Up Call Forwarding on a 4 Line Phone System
Adding call forwarding to your 4 line phone system is easy and quick, and does not require expensive equipment. Just follow the steps below.
1)  Virtual phone service providers offer call forwarding and other communication features for businesses. We recommend Global Call Forwarding for its affordability and high-quality user experience.
2) Review plans and features: Choose a plan that fits your needs and budget from a variety of options. We offer 5 different plans based on business size and amount of minutes anticipated. Then, look at what other features you can add to enhance your phone system. For example, you can pair call forwarding with call recording, select country forwarding, interactive voice recording (IVR), or time-of-day routing.
3) Sign up for virtual service: Enter the necessary information on the sign-up page. For example, enter the type of number you want: toll free, mobile, UIFN, area code number, etc. Then, select the number you want from the options available. Finally, enter the destination number where calls should be forwarded. This could be your personal, office, or cell number. You can later go into your control panel and add additional lines.
4) Purchase multi-line phones: Purchase a desktop phone system that can run several lines. You can look at major phone companies for a device that works well for you.
Streamline, Organize, Control: Manage Your Call Volume Better
With a 4 line phone system and call forwarding, you can easily ensure that customers can reach your business at any time. Call Global Call Forwarding today at 1 (888) 908 6171 to learn more or to sign up for a virtual number with call forwarding now. It's never too late to improve internal communication and customer service.