Your sales team is the engine that drives your business to success. So, if you want to maintain a great business or do more business, you need to start with your sales department. Without a properly managed and motivated sales team, your business will have problems closing sales leads and selling your products or services. And, eventually, this may lead to the collapse of your business.
If you're a sales manager or a part of a sales management team, you know that managing a sales department, employee expectations, and a sales-driven environment can be a challenge. So, you may be looking for tips or tricks to stimulate sales motivation and keep your team driven towards success. You're probably also aiming to provide the optimal environment for cultivating more closed sales. Fortunately, there are a few tips for managing a team of salespeople you can take advantage of. This way, you can set your team of selling professionals up for success, and your business too! Read on to learn the process of Managing and Motivating a Powerful Sales Team.
Stay Away From too Many Rules
The more you restrict your sales team, the more they may not perform. Salespeople are generally strong-willed and authoritative. So they may not take well to restricting freedom. Rather than set rules for these individuals to follow, try removing obstacles that may be in their way. For example, instead of demanding that your sales team stick to a script, allow them to develop their own verbiage by providing your team with information on creating their own unique sales pitch.
Don't be a Dictator; Be a Team Player
Rather than demanding things from your sales team, encourage them to perform tasks. While this may be easy to accomplish for meeting daily objectives, it also means finding creative solutions to common office problems. For example, instead of providing one solution to an issue that your team feels they have no choice about, provide several options and let your team choose between them.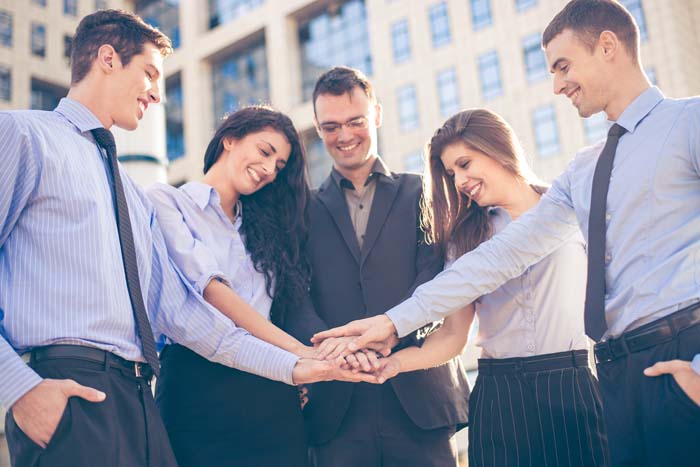 Recognize Your Team Success
People do best when their hard work is recognized. In fact, for many people, money isn't even the best motivator. As a sales manager, it's your job to find out what motivates every person on your team. This way, you can recognize each person in their own way when they've had success. Try to incorporate meetings in which the sole purpose is to recognize your top performers for the day, week, or month. And give respect where it's due to keep your sales team at peace!
Have Your Team do What They Do Best
Not every person on your team of sales professionals will have the same experience, knowledge, or gift of gab. But, each person plays a role in the department to make things happen. So, find out what each person is best at, and let them do their own part. For example, if some people are better at closing incoming leads than others, let them be in charge of the incoming leads. Or, if some people are better at writing sales contracts and filing paperwork, let them do that. Whatever it is that an employee is best at, make sure they understand their role in your department and are motivated to do their tasks the way they know-how.
 Closing: Thinking of Starting Your Own Sales Department?
If you're looking to start up your own sales-driven business, you'll need to understand the process of managing and motivating a powerful sales seam. And while understanding these tips to better managing and motivating your team is helpful, you'll also need the proper tools that will allow your staff to reach for success. At Global Call Forwarding, we offer a number of communication services that can equip your sales business with the technology needed to close sales efficiently and effectively.
Whether you need virtual phone numbers for each employee line, international phone numbers, number parking, outbound VoIP, or Call Me Click services, we can help set up and manage your sales communication needs. To learn more about how we can prepare your sales business for better success, contact us today.