International toll free service (ITFS) numbers enable callers to make free phone calls to the ITFS subscriber. ITFS numbers are a very effective tool for marketing to international leads because our service makes any business more reachable in other countries.
One of the greatest benefits of ITFS numbers is that customers from abroad can call your business without a charge. Your business can be physically located anywhere because ITFS numbers forward calls internationally. With an ITFS number, your company will be charged for the service, while customers benefit by calling a "toll free" number.
Benefits of Getting ITFS Numbers
Global Call Forwarding offers ITFS numbers in more than 140 countries. This allows businesses all over the world to take advantage of expanding into specific markets and testing others to see the most profitable markets for their companies and services. With an ITFS Number, you can finally gather international leads using your ITFS Number in your current marketing strategy.
ITFS numbers are a critical tool for many international businesses. They enable your business to be more reachable in foreign markets, and this can contribute to increasing your customer base. The service also makes your business available at all hours, with multiple features designed to manage incoming calls. Imagine, having a Facebook or Instagram Ad – targeted in the country of your choice with a phone number to reach your business, which is essentially the main perk of ITFS numbers. It builds a bridge between the customers or marketing leads you want, in any country you want.
ITFS Numbers with Free Business Features
Global Call Forwarding provides ITFS numbers with a wide array of different business features. When you get ITFS numbers, you will have access to a suite of advanced features such as time-of-day forwarding, advanced IVR, call recording, long-term storage of recorded calls, blacklisting, whitelisting, and others.
Account settings are easily manageable from your ITFS provider's online portal. Global Call Forwarding offers a very user-friendly dashboard that enables you to access all of your account details, and you can manage all aspects of your ITFS numbers using it. You may also configure your ITFS virtual numbers with an interactive voice response system (IVR) that will greet callers and direct them through a series of prompts. IVR can help your business manage incoming calls more effectively and project a more professional brand as a result of having your communications streamlined so efficiently.
Having these numbers can also boost the productivity of employees and virtual call center representatives. When a customer calls your ITFS phone numbers, he can immediately get access to critical information before speaking to an actual representative. This IVR facility directs all callers to the appropriate department, agent or service representative at the onset of the call, and saves valuable time. The IVR is not only easy to set up but makes use of audio prompts for requesting information based on voice input or touch-tone. This, in turn, also makes way for easy input of authentication information and caller identification.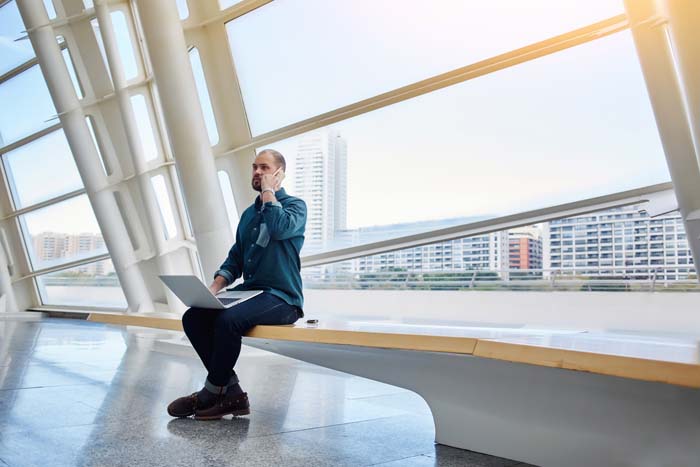 Getting the Best International Leads using ITFS Numbers
When you get ITFS numbers, your business is taking the first bold step to enhance customer relationships. Global Call Forwarding offers ITFS numbers in over 140 countries so your company can offer free calls in almost any market. Customer relationships will be improved because their calls are handled more efficiently and routed to the appropriate department without unnecessary hold times. This, along with the calls being free, leads to enhanced customer satisfaction.
ITFS numbers can also enhance customer relationships. The call recording feature helps you maintain productivity standards and agent quality, while also being of great benefit to settle disputes faster from credit card companies or customers. You can not only record all incoming calls for reference and security purposes, but you can also listen to the calls on demand and download recordings for quality assurance and training purposes.
An Affordable Cloud-Based Business Communications Tool
International toll free service numbers from Global Call Forwarding are a cloud-based service, and they do not require any expensive equipment for operations and maintenance. Incoming calls can be answered on your mobile phone or landline, and the number of settings can be managed online. This makes it easy for you to run your sales team almost anywhere. Remote teams are a very popular and affordable solution for international call centers and are used commonly for businesses like Apple call centers or Xfinity call centers.
Your company can also test various markets with minimal risk using ITFS numbers. Global Call Forwarding does not charge activation fees and you will not be asked to sign a contract. Your ITFS numbers can be canceled at any time if you find the service does not fit your needs. Global Call Forwarding can provide you a free consultation to better determine the cloud communications needs of your business. Contact us today to discuss how we can help you get ITFS numbers for your business.