In this blog, we will cover various ways to manage your professional finance company sales team, including:
Using virtual phone numbers throughout your organization
Inspiring competition in your professional finance company
Maximizing training
Using a directory system as a regular part of your professional finance company
Let's begin. 
Using Virtual Phone Numbers throughout Your Organization
Part of managing your professional finance company's sales team is by providing them with the tools to succeed. Thanks to Global Call Forwarding, this is possible in a myriad of ways.
First, virtual phone numbers are available in a wide variety of types. These include geographic numbers, toll free numbers, vanity numbers, and more. Geographic numbers can be especially useful when assigning sales teams to specific regions and countries that are part of their territory. Because geographic virtual phone numbers are identical to "regular" phone numbers, your sales team gains the benefits of localization and authenticity in those regions. Toll free numbers, on the other hand, lend a "geographical agnosticism" to your sales team, which can be useful for fielding inbound sales calls by available staff members.
Inspiring Competition in Your Professional Finance Company
Enabling your sales team to reach strategic goals often takes invoking a competitive spirit throughout your organization. To do so, you can offer incentives to top-performing employees such as direct lines to long-term clients. This can be achieved by using a popular function of Global Call Forwarding's virtual phone numbers called "whitelisting." Whitelisting enables only inbound calls that have been preapproved to go through. And as many sales teams involved with a professional company know, having warm leads and repeat customers is a recipe for guaranteed commissions and further success.
Time of Day Routing for Around the Clock Service
As another example, you may have some especially motivated salesmen that want to be available 24/7 to maximize their earning capabilities. Another popular add-on for virtual phone numbers, "time of day routing," can make this a reality. When a call is placed outside of predetermined hours, the call is routed to a different destination number. Using time of day routing, you can redirect calls to their personal cell phone number.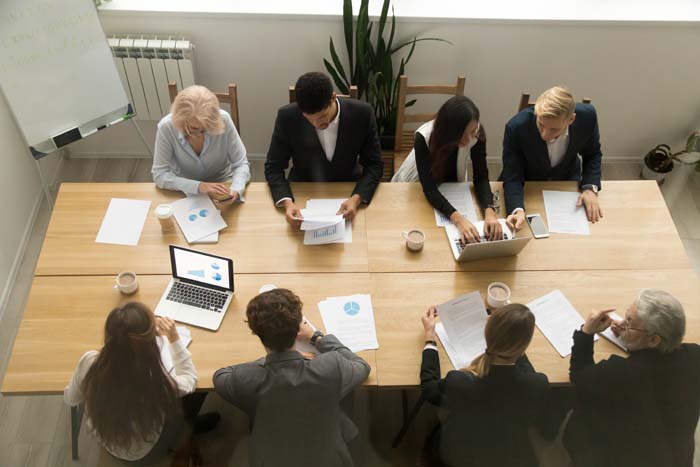 Maximizing Training for New Hires
One of the biggest expenses, in terms of both time and money for a professional finance company is training staff effectively. With various regulations and company protocol to follow, many employees are left to educate themselves on how to close with clients properly. Training sales team members with "call recording," a popular add-on from Global Call Forwarding, can help ease this process and provide clear examples of what (and what not) to do during sales calls. Like the name implies, call recording records and stores inbound/outbound calls made between staff members and clients. This can be an effective tool for training, as these calls can be referred to repeatedly to train employees uniformly.
Using a Directory System as a Regular Part of Your Professional Finance Company
At some point in time, your customers are going to want to speak with the sales rep that they're most familiar with. Whether this is out of personal preference or by continuing a business relationship, it can be cumbersome to have customers constantly transferred to staff members' phone lines.
To manage this more efficiently for your professional finance company, Global Call Forwarding offers a Directory PBX service. Short for Private Branch Exchange, a PBX enables you to offer direct extensions for departments and individual staff members. A PBX not only creates direct access to your sales team but also reduces the number of misdirected callers or those seeking readily-available information located in your directory (i.e. operating hours).
Virtual Phone Numbers for Your Finance Company Sales Team
As you can imagine, these are only some of the many ways that professional finance companies are using the versatility of virtual phone numbers to manage their sales teams. Be sure to learn more from the informative articles at www.globalcallforwarding.com. Subscribing is easy, and your professional finance company can begin using them within 24 hours of signup.