Scholarship Summary
Thank you to everyone who participated in the 2019 International Business Communications Scholarship and congratulations to 2019 winner Wajih Kazmi from Santa Clara University!  We are now accepting applications for the Fall 2020 scholarship award.
Global Call Forwarding has been in business since 1996, enabling businesses to grow through the use of intelligent telecommunications. From our humble beginnings to now serving a large global clientele, we continue to offer cutting-edge business solutions helping businesses of all sizes – from startups to enterprise corporations – with their communication needs.
We are pleased to announce the 2020 Global Call Forwarding International Business Communications Scholarship. This scholarship has been created to support students with the opportunity to pursue their goals further by offering assistance with the cost of their education.
Eligibility Requirements
Applicant must be a currently enrolled, full-time undergraduate student at an accredited college or university within the United States or abroad. Winners will be asked to provide a transcript showing a GPA of 3.0 of higher prior to receiving their winnings. This scholarship is not open to graduate students or high school students entering college.
How To Apply & Requirements
To apply for this scholarship you will need to choose a single topic from the 4 options listed below and
submit a minimum 800-word essay about that topic using the form below.
The essay topics (choose 1):
How can virtual phone numbers be used to execute political outreach campaigns?
How have vanity toll free numbers impacted marketing across the globe? (1-800 Mattress, 1-800 Contacts, 1-800 Flowers)
The Opposite of 1-800 Numbers: Explain the rise, fall, and controversy behind 1-900 numbers
Apply Now
Selected Winners and Winner Announcement
The winner for the 2019 International Business Communications scholarship was announced on November 1, 2019.
Resources and Tips for Submitting Your Essay
Here are some articles related to writing a scholarship essay you can reference
Telecommunications Resources
Fall 2019 Winner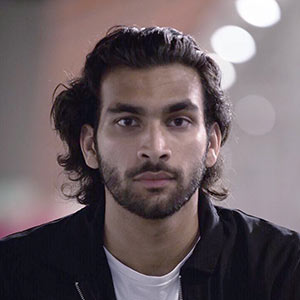 $2,500.00
Wajih Kazmi
Santa Clara University
Fall 2018 Winner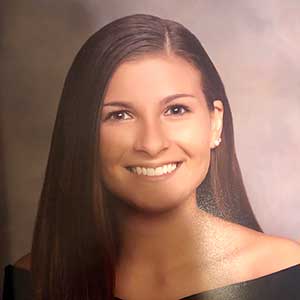 $5,000.00
Cassidy Comfort
Florida Gulf Coast University
2018 Runner Up Essay's
---
About Global Call Forwarding
Global Call Forwarding is a leading provider of toll free and local virtual numbers in the US and international markets, we successfully serve thousands of businesses around the world, from small enterprises to large multinational corporations, utilizing an advanced global network and innovative service features.
With over 25 years of experience, we have maintained a close partnership with reputable service providers around the globe. By creating and developing a proprietary service platform, we are able to provide high-quality service and reliability to our customers. Our custom online service portal gives customers the power to configure and manage their service lines at any time. Service support is provided by our experts 24/7.
Terms and Conditions
Privacy Statement
United World Telecom (DBA Global Call Forwarding) is wholly committed to protecting your private information. By using this website and submitting your scholarship entry, you agree to use and disclosure of your personal information as described in our Terms and Conditions. If you can't agree, please do not use this website or submit any information.
Scholarship Entries
When you submit an entry for the International Business Communications Scholarship all rights and ownership to all content submitted becomes the property of United World Telecom, even if your entry is not selected as a winner. United World Telecom has the right to publish any content submitted once the entry period has concluded in any manner deemed appropriate.
Selection of a Winner
Winning entries are chosen entirely at United World Telecoms discretion, and the winner will be contacted upon winning via email and phone. Upon selection of a winner, an announcement will be made by United World Telecom and shared across it's websites and social media outlets.  All entries will be checked for quality and plagiarism. Essays with plagiarized content will be disqualified.
Current Enrollment Required
Winners will be confirmed once proof of enrollment has been received by United World Telecom in the form of a tuition bill or letter from the accredited college, trade school, or university. If proof cannot be provided by the winner, a secondary winner will be selected
Geographic Requirements
There are no geographic restrictions to apply for this scholarship. All applications will be considered.
Award Payment
The scholarship award will be sent in the form of a check, made out directly to the college or university that the winner is attending for a school term in 2019.
No purchase is necessary to apply to or win this scholarship.

United World Telecom's corporate headquarters is located in Delray Beach, Florida.
3333 S Congress Ave Suite 300
Delray Beach, FL 33445
USA Toll Free: 1-888-908-6171
Local: 1-561-908-6171
Fax: 1-561-886-6300
scholarships@globalcallforwarding.com
United World Telecom's has an office with sales and support services located in Bangkok, Thailand servicing the Asia region.
The Hive Bangkok
46/9 Soi Sukhumvit 49
Klong Ton Nua Sub-District,
Wattana District, Bangkok
Tel: +66-948-09-4530
scholarships@globalcallforwarding.com