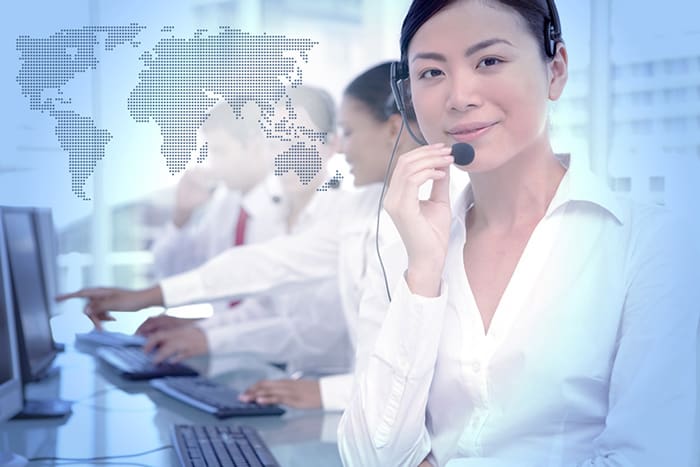 How would you like to have a business presence in several different countries? You're probably thinking that is way beyond your current budget, especially if you are running a startup or small business. However, if that's what you are assuming, you are mistaken. Thanks to international toll free forwarding, you don't have to be a major corporation to expand globally.
Expanding Your Business Overseas
International expansion can quickly increase your revenue because it exposes your company to new markets. Your business may be doing very well in America, but 96 percent of global consumers live outside the U.S. That said, global expansion offers you a great opportunity to reach new consumers and conquer new territories. This increases your sales exponentially. Expanding overseas can also help you to diversify your assets.
Doing so can help you to protect your company against slumps in other local markets. You can also use your overseas markets to test new products or to expand your product line, keeping your revenue stream flowing. Not to mention the fact that international expansion gives you an edge over your competitors because you are accessing markets that they cannot reach.
Features of International Toll Free Forwarding
Global Call Forwarding offers a range of advanced features that enable businesses to customize international toll free or local forwarding number services to suit their needs, anywhere on the planet. You can choose from the following features:
Advanced IVR/ PBX: Our interactive voice response feature entails a computerized greeting system that picks up incoming calls and routes them to the extension, department, or colleague of your choice. The caller can use their keypad or voice to navigate the menu.
Unlimited Extensions: Give your customer a faster response by allowing them to connect to the exact person or department they need to speak with. Using extensions allows your company to save on costs while improving your customer service.
Call Recording: Hosted call recording is an essential feature for your business. It allows you to record some or all of your incoming calls. Not only is it useful for staff training purposes, but it is also indispensable should a customer dispute arise.
Failover Forwarding: This feature enables you to program several phone numbers so that if the first remains busy, the call automatically routeds to the next number on the list.
Time of Day Routing: Time of day routing enables you to have incoming calls routed to specific phone numbers based on the time of day. You can choose any number on a smartphone, landline, VoIP, or your call center.
Black and White Lists: This feature enables you to easily filter incoming calls based on their area code. You can also block specific phone numbers, preventing them from calling you.
Fax to Email: The forward fax feature will enable you to receive faxes directly in your email box as an image file. This is a free feature and means you will never miss an important fax wherever you are.
Toll Free Forwarding Frequently Asked Questions
Global Call Forwarding is a reputable international toll free call forwarding service provider. Here are some of the questions we are often asked about our services.
What services does Global Call Forwarding offer?
We specialize in providing international toll free forwarding as well as international numbers in more than 160 countries. We connect millions of calls around the world every day. Our virtual communication service is second to none in affordability, reliability, and flexibility.
Does your service offer any special features?
Here at Global Call Forwarding, our international toll free forwarding service has a suite of special features including local ringback tones, simultaneous calling, failover forwarding, call recording, voicemail transcription, integrations, outbound calling, and more. We take a responsive approach to customer service and all corporate clients have access to the following:
Dedicated account manager
Customer success manager
24/7 live technical support
How can international toll free forwarding help my business?
It means that you can have an international presence in the country or countries of your choice without having to set up a physical location there. It also gives your overseas customers an easy way to get in touch with you without them having the inconvenience of complicated international dialing codes or expensive long-distance charges. Furthermore, having an international phone number boosts your brand and your company's credibility.
Will customers know my company is not located in the country they are calling from?
The only way they will know this is if you tell them. At Global Call Forwarding, we provide local ringback tones. So that while customers wait to connect with a rep, they hear the tone they are accustomed to hearing.
If you want to find out more about Global Call Forwarding's international toll free forwarding services and how we can help you with your international expansion, contact us today and let us set you up with a free trial so that you can see how our services can help your business grow.