Have you been considering getting a VoIP phone number? Or, have you wondered why it's a necessary part of your business and personal life? In this article, we will explore why having a VoIP number is necessary, including:
Advanced Functionality vs. Traditional Landline Phones
Access to Cutting-Edge Technology
Empowering Remote Workers
Gaining a Global Reach
Before we cover these topics, it is first essential to understand what VoIP is and how it works.
What is VoIP and How Do VoIP Phone Numbers Work?
As a relatively new tech term, not many people know what a VoIP phone number is. VoIP, short for 'Voice over Internet Protocol,' uses a standard internet connection to make phone calls. This differs from traditional landlines, but the concept is the same.
Similarly, a VoIP phone number looks and works exactly the same as a landline number. Essentially, a VoIP phone number is a string of digits entered on the dial pad, connecting two parties who want to communicate. Therefore, a VoIP phone number is basically an identifier that is used to make calls on VoIP networks and landline networks.
There isn't a steep learning curve or vast tech knowhow to use a VoIP phone number. Global Call Forwarding empowers its users with an intuitive, easy-to-use interface to handle calls on any device that has audio and Internet capabilities. This means that your new VoIP phone system requires minimal training for employees to begin using effectively.
Advanced Functionality vs. Traditional Landline Phones
The way that landline phone numbers are currently used has not experienced much change over the past several decades. Callers dial out, recipients can receive/access voicemail, and a caller's info displays on the caller ID.
By comparison, a VoIP phone number has these functionalities and many more advantages to offer its users. These include:
First, VoIP phone number users can use nearly any device to make and receive calls; landlines are restricted to ground communication.
Second, VoIP phone numbers can connect to multiple devices which makes it possible to use them in unique ways. This means that users can make calls from a smartphone, desk phone, tablet, laptop, or desktop computer using the same number. This grants users unprecedented mobility and flexibility, especially for those constantly on the go in a business context.
Third, area codes are less significant across VoIP networks than on landlines. VoIP phone numbers work independently of location. This enables most calls to work without incurring long-distance fees, service blockages, and more.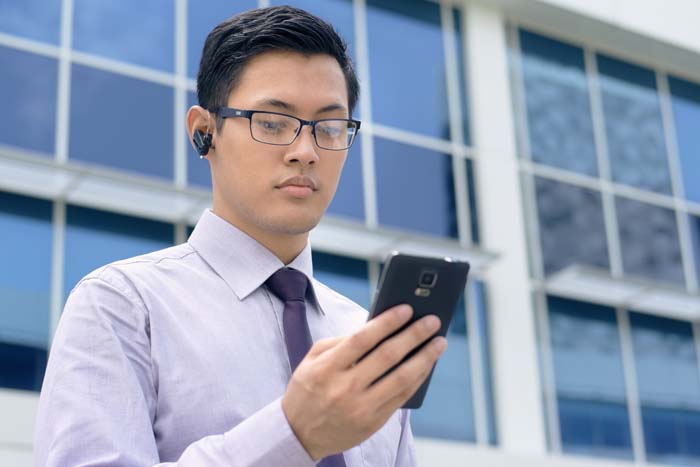 Access to Cutting-Edge Technology
VoIP phone numbers are predominantly aided by cloud computing technology. Therefore, it goes to follow that recent advancements in the cloud are affecting the possibilities of VoIP numbers. With no signs that the cloud will stop developing, having a VoIP phone number helps your business align with current trends.
As an example, it has never been easier to store and access information anywhere in the cloud. VoIP-based phone calls can be easily recorded and reviewed with ease using "call recording" from Global Call Forwarding. Call recording can open up new dimensions to your business and protect its interests.
Empowering Remote Workers
As VoIP enables instantaneous routing, remote workers can benefit from working where they wish to, while keeping office overheads to a minimum. As a result, calls can route from nearly any location around the world.
For instance, suppose you have a staff member that has a child that is sick. You can route calls to their smartphone instead of requiring the presence of staff members to at the office. Therefore, this enables the accessibility of your staff while also handling life's important challenges as needed.
Gaining a Global Reach
Perhaps the primary benefit of using a VoIP phone number is that it facilitates global calling. This is of primary importance to businesses wanting to target new markets cost-effectively and efficiently. As you may know, dialing outside of your home country presents certain obstacles in your way to trouble-free calling. These include:
Long-distance fees
Service blockages based network restrictions
The hassle of dialing out of your country
Ignored calls when recipients only deal with businesses perceived as domestic
Luckily, VoIP phone numbers from Global Call Forwarding circumvent these problems entirely. Instead of having to set up a branch office in a new country or deal with exorbitant long-distance fees, VoIP numbers open up lines of communication around the world without hassle.
In Conclusion
Above all, you are probably now aware of what VoIP phone numbers are and why they're necessary to your business. So, now it's time to take action. To proceed, you can subscribe through our website https://www.globalcallforwarding.com/ or contact a representative from Global Call Forwarding today to start using VoIP numbers today!