GRANDSTREAM 1.0.38 ON ADROID 8.0.0
1. Once you download and install Grandstream from the "PlayStore", you need to click on "Settings" and then "Account Settings"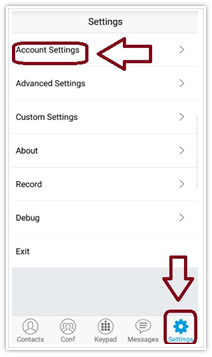 2. After that you need to click on the "+" option to be able to associate a new account.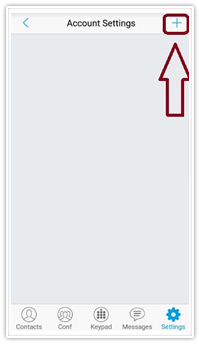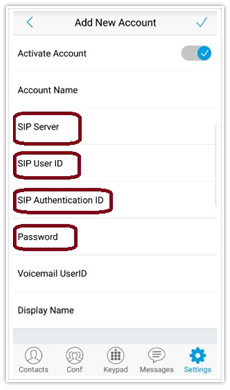 4. On SIP Server you need to enter our domain which would be "Mysipaccount.net"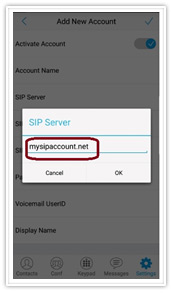 5. On "SIP user ID" and "SIP Authentication ID" you need to enter your PIN: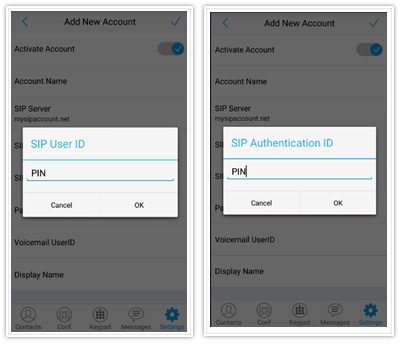 6. After you enter your password, you need to click on the "check" mark at the top in order to finish the configuration.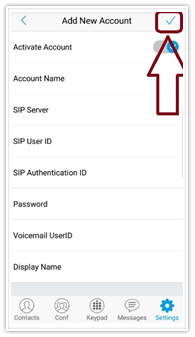 7. After clicking on the "Check" icon, the account should be created and ready to be used.