Setting Up Phoner for Windows 10
1. In order to use Phoner you need to download the Setup.exe file from the website
https://www.phoner.de/index_en.htm
. Once you download the file, you need to accept the terms and conditions to install it.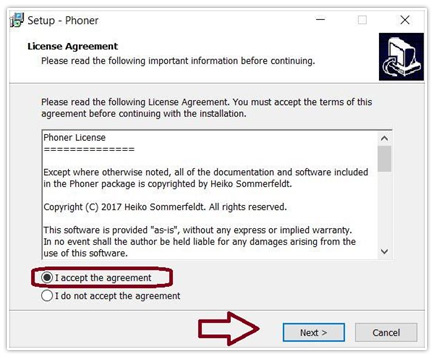 2. After you finish installing the software you need to open the software and click on "Options" then click "Communication".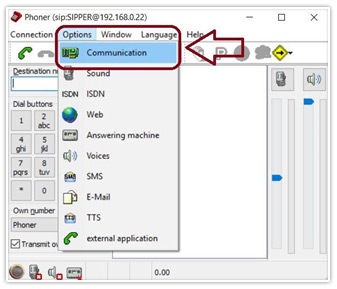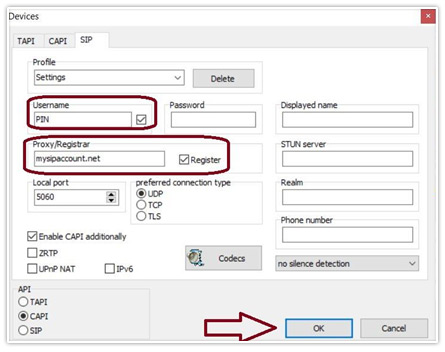 4. After you click on "OK" your account should show as "Registered" ready to make calls.